I'm not a movie critic nor do I pretend to be one. However, I am a consumer with an opinion to share. When I get a chance to catch a movie, I'll come back and cut the fat. No purple prose about plot and dialogue. No patting my own back about characterization. Just cold facts, according to me, whether you should pay out a ton of cash for a good time at the movies within a minute.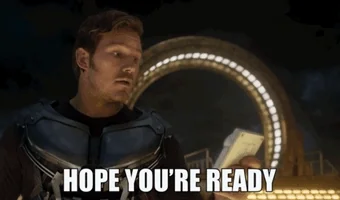 Is Guardian of the Galaxy, Vol. 2 worth your hard-earned dough?
Yes.
Here's why: Although the jokes recycle themselves from the previous film and the pacing's a bit off, what you will get is a bit of heart and laughter in its sequel. Baby Groot's as cute as ever. Rocky Raccoon's as stubborn as ever. Gamora and Peter Quill (aka Star Lord) continues the "Will They or Won't They" drama. What differs from the first is Peter's discovery of the word, family. Expect to see Kurt Russell giving the movie a go alongside cameos from Sylvester Stallone, Vin Rhames, and Michelle Yeoh (Trying to fix that whole Dr. Strange debacle with the Ancient One, Marvel?)
How can you not love that little snookums?
Make sure you stay. While most Marvel films give you one or two mid or after credit scenes, GOTG V2 gifts five, yes five, credits.
What is my take? 3.5 out of 5 Hues
Did I make it under a minute?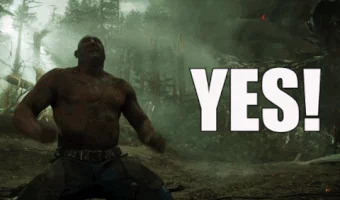 Thanks, Dax! I mean that…literally.