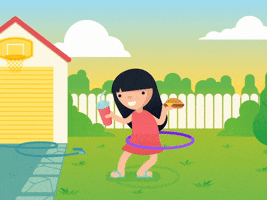 Before you know, Memorial Day and the rush of summer breezes will tap your manicured hot pink toes. Along with barbecues, pool parties, and freshly-cut grass, summer means another great reason to shop. No. I'm not talking about sundresses and cute sandals (Though, they're tucked in my brain somewhere).
If you're like me, you get a lot of reading completed this time. Want great tips on building the perfect TBR? Follow this link. My particular favorite? Diversifying your selection. Fantasy fan? Cool. Switch your favorite genre with some YA or adult fiction. Not only will you stay involved in reading, but you'll discover some great books.
To Build A Great Summer TBR List?
Happy Reading!