During a party, Jenny accuses rape by Jordan. Its aftermath leaves friends, acquaintances and a college swaying towards fact or fiction and what's best for Jenny or Jordan. Verdicts lay in the corners of both students, leaving us all wrecked in its path.
Wrecked offers an unflinching look at sexual assault within our college campuses. Rape, rape-culture, victimization, and perpetrator alignment receive a trial throughout this story's pages. Told between two perspectives, not of the rape survivor, but her roommate and her roommate's love interest as readers, we see how we play a role in bolstering or chipping away at this hurtful societal ill.
Padian paints her picture via a believable plot with well-developed characters and dialogue. Furthermore, she flips gender roles. Haley's the jock and Richard's the lovelorn fellow trying to figure himself out. You witness discussions with college students without the use of hyper-aware language (Take note, Josh Whedon!). In other words, eighteen year-olds sound reasonable and not as though they're thirty-somethings trapped in younger bodies. The two observers, see murkiness in the situation – most of which they present themselves. Doubt permeates each page. However, victim-blaming never receives a welcomed vibe from the go. Good.
Furthermore, I appreciate how Padian set events leading to Jenny's rape in specks in-between each chapter. Dread speckles with each turn as you know what's about to arrive, and when the moment comes, without gratuity, you feel the emptiness and sadness she encounters before, during, and after. It's heavy and will not let go, as sexual assault refuses to do in reality.
You will feel anger at Jordan, Haley, Richard – even misplaced at Jenny because you want to prevent the inevitable. Her helplessness becomes your own.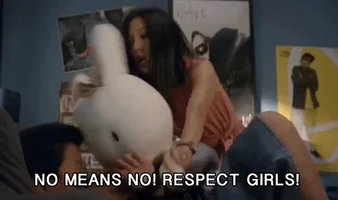 With all books, cons present themselves. Two such cons are the one-note Carrie character (the "Angry Feminist/Social Do-Gooder") and an inappropriate love story (while not Insta-love, which I detest, the subplot builds).
Con #1: Carrie's angry, justified, of course. But, as readers, we often do not see glimmers of anything more, unless you count jealousy. However, what's jealousy without anger attached? I would have preferred moments of joy or indifference. In a way, the Mona character could have splintered into Carrie.
Con #2: The inappropriate love sub-plot of Haley and Richard. Yeah, I get it. Living life includes moments where you move on, despite negativity rimmed around you. I felt dirty though as I witnessed a scene where consent teaching came off as jokey. You may feel otherwise. Yet, I can't shake that feeling.
Regardless of those two cons, these story deserves a read. Padian writes a realistic telling of the all too familiar course many college stories unwittingly registered for in their matriculation. Verdict: 4 out of 5.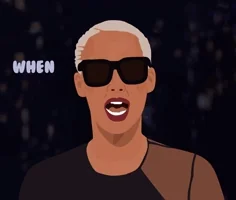 *This book happily sits on my bookshelf from my own wallet.*