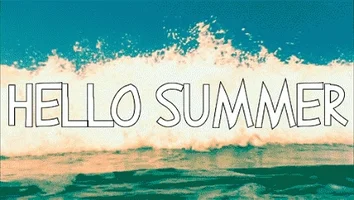 Summer's unofficially begun in my house. My oldest son's a high school graduate, awaiting his first day of college, and his younger brother's a bona fide fifth grader. While they add to my electric bill with air conditioning and their Kindle/computer mild addictions, I can kick back and relax since school's out for me also (Teaching has its benefits).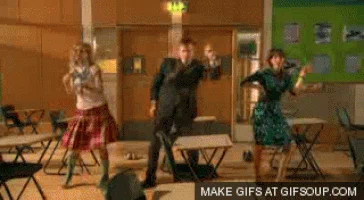 My pedicured toes rests with some lemonade and books. I'm not in the sun yet; L.A.'s June gloom makes outside feel more like autumn than summer. But, while I wait, here's what I'm reading this week.
What I'm Reading
One of Us Is Lying is the story of what happens when five strangers walk into detention and only four walk out alive. Everyone is a suspect, and everyone has something to hide. – Goodreads.
The Breakfast Club meets homicidal adolescence. I'm captured so far, which surprises me. Multiple points of view stories either enthrall or bore me. While I have favorite p.o.v.s, there's one I'd rather skip, if I could. Anything goes in this suspenseful Y.A. novel.
Jacqueline Woodson's Another Brooklyn heartbreakingly illuminates the formative time when childhood gives way to adulthood—the promise and peril of growing up—and exquisitely renders a powerful, indelible, and fleeting friendship that united four young lives. – Goodreads.
Jacqueline Woodson's one of my favorite authors and this book continues her winning streak with me. Sensory overload for the win. A myriad of emotions funnel each page like a gumbo ready for serving to the impoverished. My heart's heavy with joy and anxiety, clashing for attention.
What I Read Last Week
 Hue's Reviews: Final Girls
This book stuns and you're grateful for the pain.
What I Snatched This Week
Inside Out and Back Again meets One Crazy Summer and Brown Girl Dreaming in this novel-in-verse about fitting in and standing up for what's right
It's 1969, and the Apollo 11 mission is getting ready to go to the moon. But for half-black, half-Japanese Mimi, moving to a predominantly white Vermont town is enough to make her feel alien. Suddenly, Mimi's appearance is all anyone notices. She struggles to fit in with her classmates, even as she fights for her right to stand out by entering science competitions and joining Shop Class instead of Home Ec. And even though teachers and neighbors balk at her mixed-race family and her refusals to conform, Mimi's dreams of becoming an astronaut never fade—no matter how many times she's told no.
This historical middle-grade novel is told in poems from Mimi's perspective over the course of one year in her new town, and shows readers that positive change can start with just one person speaking up. – Goodreads
When I read historical fiction, I tend to sway towards the 1940s-1990s as these decades offered more societal rebirth and change. This book, which I selected from a local book warehouse sale sounds as if I'll get what I desire.
Sixteen-year-old and not-so-openly gay Simon Spier prefers to save his drama for the school musical. But when an email falls into the wrong hands, his secret is at risk of being thrust into the spotlight. Now Simon is actually being blackmailed: if he doesn't play wingman for class clown Martin, his sexual identity will become everyone's business. Worse, the privacy of Blue, the pen name of the boy he's been emailing, will be compromised.
With some messy dynamics emerging in his once tight-knit group of friends, and his email correspondence with Blue growing more flirtatious every day, Simon's junior year has suddenly gotten all kinds of complicated. Now, change-averse Simon has to find a way to step out of his comfort zone before he's pushed out—without alienating his friends, compromising himself, or fumbling a shot at happiness with the most confusing, adorable guy he's never met.
This book sits on my TBR, begging for reading. This summer, I'll finally answer its call.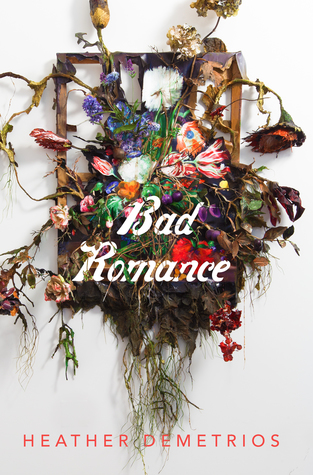 Grace wants out. Out of her house, where her stepfather wields fear like a weapon and her mother makes her scrub imaginary dirt off the floors. Out of her California town, too small to contain her big city dreams. Out of her life, and into the role of Parisian artist, New York director—anything but scared and alone.
Enter Gavin: charming, talented, adored. Controlling. Dangerous. When Grace and Gavin fall in love, Grace is sure it's too good to be true. She has no idea their relationship will become a prison she's unable to escape.
Deeply affecting and unflinchingly honest, this is a story about spiraling into darkness—and emerging into the light again. – Goodreads
This book promises to make me flinch and I'm here for the agony.
So much for book bans, huh?
Pretty much…