June Pride month pushes along and while I celebrate with joy, I'm burning as the heat rises.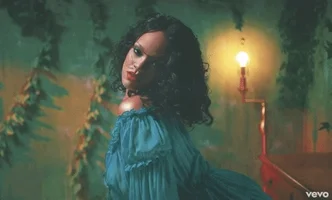 This is me when a heat wave strikes L.A.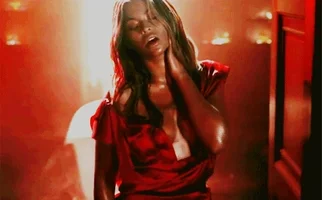 I  kid! I kid! I'm more like…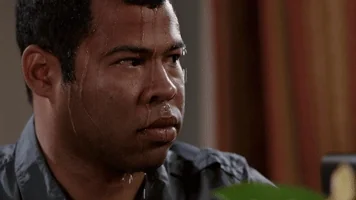 While popsicles, ice water, and air conditioning attempt to cool me, I'm reading like it's 32°F outside.  What are you reading?
What I Read Last Week
 Hue's Reviews: One of Us is Lying
 Hue's Reviews: Another Brooklyn
What I'm Reading This Week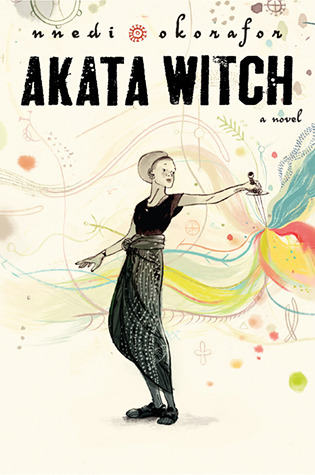 Affectionately dubbed "the Nigerian Harry Potter," Akata Witch weaves together a heart-pounding tale of magic, mystery, and finding one's place in the world.
Twelve-year-old Sunny lives in Nigeria, but she was born American. Her features are African, but she's albino. She's a terrific athlete, but can't go out into the sun to play soccer. There seems to be no place where she fits in. And then she discovers something amazing—she is a "free agent" with latent magical power. Soon she's part of a quartet of magic students, studying the visible and invisible, learning to change reality. But will it be enough to help them when they are asked to catch a career criminal who knows magic too? – Goodreads
When first published in 1899, The Awakening shocked readers with its honest treatment of female marital infidelity. Audiences accustomed to the pieties of late Victorian romantic fiction were taken aback by Chopin's daring portrayal of a woman trapped in a stifling marriage, who seeks and finds passionate physical love outside the confines of her domestic situation.
Aside from its unusually frank treatment of a then-controversial subject, the novel is widely admired today for its literary qualities. Edmund Wilson characterized it as a work "quite uninhibited and beautifully written, which anticipates D. H. Lawrence in its treatment of infidelity." Although the theme of marital infidelity no longer shocks, few novels have plumbed the psychology of a woman involved in an illicit relationship with the perception, artistry, and honesty that Kate Chopin brought to The Awakening. – Goodreads
Juliet Milagros Palante is leaving the Bronx and headed to Portland, Oregon. She just came out to her family and isn't sure if her mom will ever speak to her again. But Juliet has a plan, sort of, one that's going to help her figure out this whole "Puerto Rican lesbian" thing. She's interning with the author of her favorite book: Harlowe Brisbane, the ultimate authority on feminism, women's bodies, and other gay-sounding stuff.
Will Juliet be able to figure out her life over the course of one magical summer? Is that even possible? Or is she running away from all the problems that seem too big to handle?
With more questions than answers, Juliet takes on Portland, Harlowe, and most importantly, herself. – Goodreads
What I Snatched This Week
Seventeen-year-old Ryan Poitier Sharpe is a gutsy, outgoing girl who spends her summer days hurling herself out of planes at her parents' skydiving center in the Mojave Desert. Fiercely independent and willing to take risks, she challenges those around her to live life fully. But after a brush with death, Ryan is severely altered—she's not the same thrill-seeking girl she once was and seems to be teetering on the edge of psychosis. As her relationships crumble and her life unravels, Ryan must fight the girl she's become—or lose herself forever—in this eerie and atmospheric thriller. – Goodreads
It was the perfect trip…until it wasn't.
Eighteen-year-old Jill Charron wakes up in a hospital room, leg in a cast, stitches in her face and a big blank canvas where the last six weeks should be. She discovers she was involved in a fatal car accident while on a school trip in Italy. A trip she doesn't even remember taking. She was jetted home by her affluent father in order to receive quality care. Care that includes a lawyer. And a press team. Because maybe the accident…wasn't an accident.
As the accident makes national headlines, Jill finds herself at the center of a murder investigation. It doesn't help that the media is portraying her as a sociopath who killed her bubbly best friend, Simone, in a jealous rage. With the evidence mounting against her, there's only one thing Jill knows for sure: She would never hurt Simone. But what really happened? Questioning who she can trust and what she's capable of, Jill desperately tries to piece together the events of the past six weeks before she loses her thin hold on her once-perfect life. – Goodreads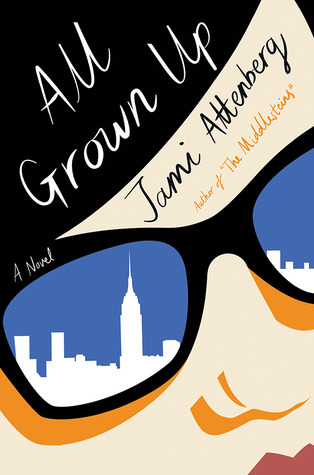 From the New York Times best-selling author of The Middlesteins comes a wickedly funny novel about a thirty-nine-year-old single, childfree woman who defies convention as she seeks connection.
Who is Andrea Bern? When her therapist asks the question, Andrea knows the right things to say: she's a designer, a friend, a daughter, a sister. But it's what she leaves unsaid—she's alone, a drinker, a former artist, a shrieker in bed, captain of the sinking ship that is her flesh—that feels the most true. Everyone around her seems to have an entirely different idea of what it means to be an adult: her best friend, Indigo, is getting married; her brother—who miraculously seems unscathed by their shared tumultuous childhood—and sister-in-law are having a hoped-for baby; and her friend Matthew continues to wholly devote himself to making dark paintings at the cost of being flat broke. But when Andrea's niece finally arrives, born with a heartbreaking ailment, the Bern family is forced to reexamine what really matters. Will this drive them together or tear them apart?
Told in gut-wrenchingly honest, mordantly comic vignettes, All Grown Up is a breathtaking display of Jami Attenberg's power as a storyteller, a whip-smart examination of one woman's life, lived entirely on her own terms. – Goodreads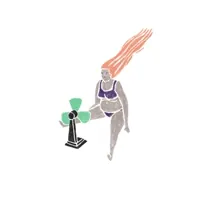 Stay Cool, Everyone!