19 year-old Juliet Palante left the Bronx to venture through hipster Portland, Oregon to discover herself via an internship with her favorite author, Harlowe Brisbane, a feminist writer, a celesbian (portmanteau of celebrity and lesbian), and authority on women's bodies. Prior to leaving, she came out to her family, deepening the rocky terrain she'll cobble as she learns what being queer, Puerto Rican, and sure of one's self means.
What kind of chicken soup will she create for her soul?
Gabby Rivera's debut novel explores the lengths a young woman would go to determine who she'll be in a society fascinated with telling her how she will be. Juliet's naive but willing to learn. She's wobbly, but sure. She's scared but courageous. This story's coming of age. A story about discovery ignored in the pages of Seventeen and the CW. Looking or a cut and paste plot's futile. It's not going to happen.
When she leaves the Bronx, Juliet believes she knows what being a queer Puerto Rican entails and is ready to mesh with women, like her. But, what she finds is not as welcoming as she believed. What she discovers is alienation when she meets the woman she thought she knew via her book. Fangirling becomes a study of truth versus fiction.
Throughout the pages, issues of feminism, intersectionality, being a woman of color, and classism dance.  Stereotypes and beliefs become challenged. The importance of quality space for women of color – especially queer women of color – to breathe scream for opportunity, and how white allies sometimes hinder the chance boil under the surface. Impact outweighs intent. For example, Harlowe, Juliet's primary antagonist without realizing, exists. She'll cause you to roll your eyes as you read. But, she exists.
Rivera's words feel truthful. One, Juliet does not know everything nor will she by story's end. She says inconsiderate things about other groups (e.g. Native Americans; Transsexuals). But, she gets checked and rechecked on learning to resolve her ignorance as she learns about herself. Often, we have characters saying terrible and misguided things without someone saying, "No. That's not cool." In her cousin, Ava, she gets teachable moments for growth.
Two, the characters, while some are flat, exist outside the book. Juliet's family reactions toward her coming out range from denial to confusion to acceptance. Nothing's swept under the rug. Nothing's saccharine by story's end. But, there's heart. There's truth to how some families react and, seeing those scenes felt good. Other moments of reality spanned from Juliet's perspective on Portland's monochromatic landscape (Seeing people of color poke through every now and then gave her pause and allowed her to feel less tense) to her attendance at a queer party, where she cut her hair and declared herself free from the nonsense plaguing her, posed tranquil and genuine heartwarming I never saw before. Third, even though this book centers around a Latina, brown and black women will relate (Plus, there are black characters Juliet befriends, not as stock characters, but those with heart, body, and soul).
Honestly, I know these characters. Maybe I'm one of them ; ) . That's how real Rivera paints her story.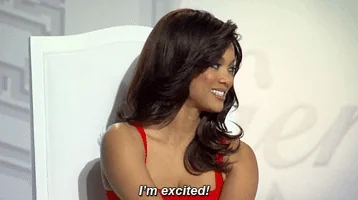 Is this story perfect? No. It's short, but there's meat to devour. Some say there's no plot. But, most coming of age stories don't have a plot. The emotional journey's the story's point. Either you follow or you don't. Also, there's a bit too much of Queer 101 thrown inside. I do not know all the terms and I'm in the life. But, damn. Receiving them all in a word gumbo at once can prove daunting to those readers as naive as Juliet. Less Tumblr. More thesaurus-free editing.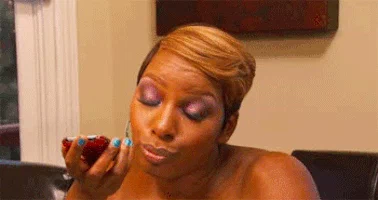 Some readers may feel uncomfortable. But, the lesson's about not being comfortable and venturing into your own skin to see where you lead. Juliet's trying to figure out where she's headed and she meets vexing characters along the way.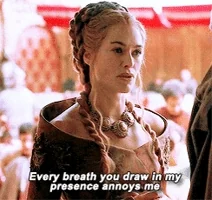 Harlowe, I dislike you with the fire of a thousand suns!
Verdict: 4/5. Cop this book now.
*This book sits happily on my bookshelf by my own intersectional and PRIDE-ful funds*