Lately, I find myself wanting more in my reading experience; more than printed book vs. e-book and realistic fiction vs. young adult. By late June, I choose my means to an end by visiting literary forms I tend to ignore, as if they serve as pariahs to the literary world: short stories and audiobooks. What I find are stories that intrigued and bewildered, scared and challenged – all in the course of thirty pages and under.
To say the short story receives the short end of the stick understated its reality. Publishers make them more difficult to publish. Back in the day, short story lovers relied on magazines to receive the light of day. Nowadays, if you want a story, buck up the coins to buy a collection.
In short stories, readers need not make them worthless. For some of the best tales reside within a finger's snap.
For the month of July, I read the following short stories (you should too):
Charlotte Perkins Gilman's classic and remarkably early feminist classic. One woman's descent into insanity and despair, destroyed by her husband's 'love' and the controls of a patriarchal society. Now with an analytical, critical essay as an introduction. – Goodreads
Rest-cures. Postpartum depression. Misdiagnosis.
Charlotte Perkins Gilman, a proto-feminist, writes an indictment of her societal mistreatment and dissatisfaction in a short tale beyond mere yellow wallpaper. Victorian cures provide options, to not cure, but to procure oppression, pain, and madness. After our narrator gives birth, she's placed in a room to release herself of what's now known as postpartum depression.
Spoilers ahead…
However, as our narrator lingers in this room, she forms an habit of tearing at the yellow wallpaper, convincing herself that it undulates because of a trapped woman residing there. After a while, she crawls on all fours and creeps around her room daily.
Her warden – husband – checks on her and faints as he sees her deterioration into madness.
Has she fallen into madness or succumbed into the control and limitations her husband placed on her sex and gender? Her individuality and marital dissatisfaction places a conundrum in a society telling women that rest-cures served them best as a means to get over their dire circumstances, instead of letting them set their own courses through life.
She's not mad…at first. She's dissatisfied and trapped.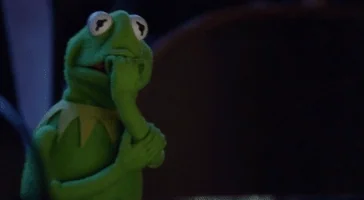 Well worth a read and analysis of life before the first feminism wave. Verdict: 4/5 Creeps in the night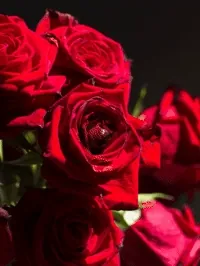 Emily Grierson's life, shown through flashbacks, speaks of lonely and reclusive desperation. Driven to her home, during a time when a woman had few options beyond wife and mother, she meets a Yankee gentleman and before long, they disappear.
The town around her changes, except Emily holds on to the Southern genteelness from her past. From time to time, the town sees a bit of life stemming from her home. A daughter and a black assistant come to and fro once in a while, leaving her neighbors wondering about the activity inside.
Yet, they leave her be until her death and subsequent funeral.
What they find, while rifling through her belongings leave horrific chills to the narrators and readers for generations to come.
Loneliness grips its beholders for better and for worse. Verdict: 5/5 Trips to the attic
Two strangers, an adult and a teenager, meet inside a kitchen during a house party. While party guests drink wine, laugh, and listen to the piano, the two in the kitchen discuss the future.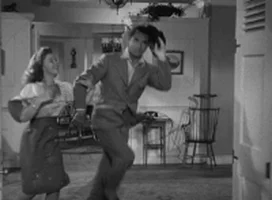 Spoilers ahead…
The teen discuss her predictions, dark and grim, as the gentleman listens. He discovers that she's intelligent and astute. With WW2 out of the way, she feels that the world's end lives upon them, which may do humankind even better. With the past behind them, humanity may get a chance to rebuild by leaving the old life (e.g. rules, expectations) by the wayside, while allowing the new to create a better society aware of what's best for them.
The gentleman leaves, shaking his head at the teen's overreaction as he greets her father in the living room.
Age meets wisdom. Who's the wiser? A drunken old man or a self-conscious teenager?
There's no horror in this story; yet, awkwardness encircles as you expect a scene from The Bachelor and the Bobbysoxer. Alas, nothing much happens.
Verdict: 3/5 Apocalyptic forecasts
Freedom's fleeting. A wife's sob, not for her husband's death. But, for the joy widowhood grants her.
Until the freedom fleets from her hands…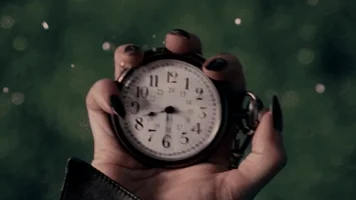 As I listened to this tale, I quickly understood the depth of the wife's joy of becoming a widow. She must play the grieving role, but for her to feel joy, her husband had to be the biggest bastard to marry. She utters the word "free" repeatedly and my heart filled with joy for her. She's no longer repressed. She's no longer under the will of her husband. She'll no longer worry about her husband thinking for her. At last, she'll possess peace.
Alas, nothing's promised. Nothing lasts forever. Imagine how I felt by the story's end.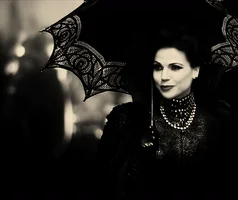 Powerful. Emotional. Depth within a few pages. Chopin captured how marital escape, even in the shortest of time, granted a woman relief.
Verdict: 5/5 Heart pills
Two women uncover the truth in a rural murder investigation. – Goodreads
Based on a one-act play, Susan Gaspell's short story merged the true meaning of grasping your peer's motive for the murder they may have committed. Part of early feminist works, the story discusses woman intuition and insight over concrete evidence often sought by their male counterparts. Two women as witnesses to a rural murder investigation watched as the county attorney and sheriff miss clear clues as to why Mrs. Wright, a trapped and abused woman, may have offed her husband.
Sure they snatched clues like female equivalent Holmes and Watson by merely observing the life of a woman in their societal times. One by one they paid attention to the life Mrs. Wright lived and how her husband mistreated her daily, including taking away her only "friend" and respite from her loneliness.
Heartbreaking yet smart, I nabbed the how and why as the story played, but the ladies, Mrs. Hale and Mrs. Peters kept me enthralled as they solved the murder mystery to the scoffing eyes of their clueless male counterparts. If only these women had the chance to demonstrate their keen observational skills.
I read this story found itself in many law classrooms during discussions of the collaboration between animal abuse and domestic violence. I'd love to have this ladies on my legal team.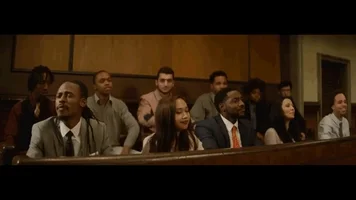 Verdict: 5/5 Dabbing hung juries
In Desiree's Baby, family secrets spring forth leading to an agonizing fate to the uninitiated. Set in Pre-Civil War Louisiana, a rich plantation owner follows the "one-drop rule" faithfully, leading his wife and their son to their end.
Yet…
The secret does not stem from his wife, adopted by her parents, whose familial background remains ambigious. In a karmic twist, he bears the burden of his lineage.
A quick read or listen), Chopin offers the reality and cruelty racial boundaries, never to be crossed during the Antebellum South, placed on the heads of, not only slaves, but those escaping their bounds.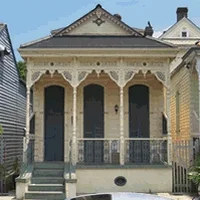 (The Storm by Kate Chopin)
Marriage and unfulfilled desires cost. Freedom, class, and oppression brews weathered forces until an unearthed storm approaches.
Alce and Calixta are former lovers from different classes. They separate because of the narrow structure of their community. Both marry more "suitable" partners. Fate crashes their suitability when the two meet again. During a storm, he helps her complete her chores.
Yet, when the storm hovers and strengthens…
The natural force (i.e. sexuality) cannot be withstood despite our best intentions to make ourselves whole. While their partners are away, the ex-lovers play. Calixta gives her heart and body to her former lover for the storm's duration, as Alce does to her. She reconnects with the being she surrendered while marrying her husband, Bobint and birthing her child.
When Alce leaves and her husband returns, Calixta's spirit brightens and she returns to the life she had prior to the storm as a reborn soul.
Alce writes his wife a letter, asking her about her time away in Biloxi. He tells her not to rush back. Perhaps, he'll scurry to have more fun. Who knows?
Meanwhile, his wife, Clarisse feels joy upon reading her husband's letter. For she feels whole again after re-living her maiden days before she married her husband.
"So the storm passed and everyone was happy."
Chopin's not advocating adultery. But, she discusses the for fulfillment within marriage as the institution's known to harbor distress and repetition after a while. As food for thought, she details a need for women to gain and protect a sense of self without losing whom they are for their husband and children.
As she writes, all one needs is a storm to brew to behave otherwise…
Seven short stories read this week. Lucky 7. Also, did you see a trend? Kate Chopin and Shirley Jackson grabbed more time than other short story writers. Why? They wrote exquisite worlds.
How many will I read next week? Alas, give short stories a chance. They grant story landscapes in the shortest time grip.
Happy Reading!