Every Sunday in every Baptist church lies a thousand stories. Some imagined. Some whispered. Some embellished. Over Sunday dinner plates and soft hums uttered by the grand dames, narrators share them. Some warm your heart and some divide your soul. They compel you to stare at the faces of the pastor, the choir director, and maybe the third usher sitting in the back unable to stare back.
Maybe a talented writer, such as Brit Bennett writes those stories and publishes them, presenting them with clear or open endings made more bittersweet before final offering.
Why did I take so long to read this tale? Did I find myself worried about the whispers? Or, did I connect with them? Make a cup of tea, gather some cookies, and start reading.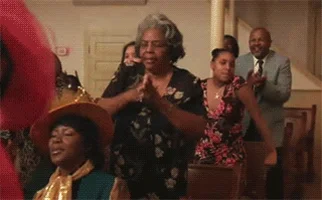 Plot
In her senior year of high school Nadia Turner's living the life of a rebel heart. Despite attaining As in school, she runs through her Oceanside, CA surroundings seeking love and attention in all the wrong ways. Mourning her mother's suicide refuses to ease…until she meets the local pastor's son. Lucas Sheppard's 21 and a former college football star, whose injury cut his career prospects short. Enjoying each other's company, she becomes pregnant.
Spoiler dead ahead…
……..
She aborts, while maintaining her desire to attend college and live the fulfilling life her mother missed. Since Lucas is the only one to know of her decision – according to her – she moves on and meets Aubrey, someone she designates as a "good girl" with a sad past of her own. They become good friends, even as Nadia leaves home and strives to make her dreams come true.
Secrets never stay quiet.
As each of them grow into adults, their pasts collide. But, at what cost? Who's watching?
Characters
The story's seen in the eyes of an omniscient presence: The Mothers of the local church, The Upper Room. They serve as a Greek chorus ushering scenes and chapters involving Nadia, Lucas, and Aubrey in their separate but colliding lives. Sadness, joy, misery, and happiness rush their tongues as their church welcomes and tosses those willing to hear the word and speak their truths throughout the novel. Their judgement permeate the page as you imagine them meeting after church over a glass of tea and cookies, dishing over the latest gossip.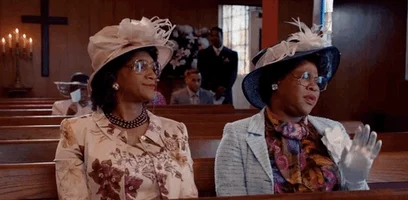 While the mothers narrate the tale, Nadia serves as the primary protagonist. We see her, almost zombie-like counting the days to freedom, never sure where she's headed. She seeks love and attention, sordid and sad throughout Oceanside and her collegiate life. She wanders, but I would not call her a lost soul. She's free but trapped. She makes decisions that certainly inspire a tossed book thrown at a wall. Stubborn and hard to care for, one cannot help but grieve and wonder if she'll find her destination towards fulfillment. She's a girl interrupted, but never gone.
Lucas, on the other hand, pines for a love that we're never sure was there. His career cut short, what else does he possess? We follow his own wandering, seeking love and stability. He makes mistakes, albeit self-inflicted, until he discovers stability in Aubrey, and even then, we feel he doesn't deserve her.
Aubrey serves as the sweet one. She lives with her sister after a neglectful mother leads her to seek greener pastures. She's naive, but sweet. She sees the good in people, even as they prove undeserving. She seeks happiness, but in a more practical and homely manner.
Spoiler ahead…
Yet, Ms. Bennett creates a character few readers grasp until they finish reading. The abortion. It connects everyone as a shadowy figure in the background. A villain seeking consideration after placed on the shelf. Nadia never forgets. She wonders what life with the "baby" would have been like. Lucas grieves and ushers guilt towards Nadia. Aubrey holds a superior stance towards Nadia after the truth's revealed. It's the weirdest glue holding the community together.
Writing
Brit Bennett writes confidently. She's sure of her characters, even as they're unsure. Despite the story's brevity (278 pages), she offers them full-fledged arcs, pledging her readers to root for them. No one's clean but no one's unworthy as one traipses throughout life's murkiness.
Behind a church's walls lie some of the greatest drama and comedy seeking television.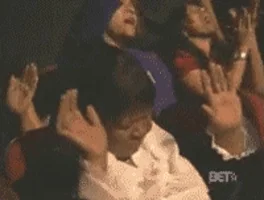 Final Thoughts
Bennett nails the atmosphere of judging, perceiving, and understanding ever feasted in a church's pew. Attending Baptist services as a child, these women may their acquaintance with me. They offer food when you're hungry; song when your spirit's hurting; laughter when a memory's rekindles. Yet, they forget when life provides gray areas and their judgment pains those uninitiated.
Souls such as Nadia, Lucas, and Aubrey never read the memos.
Also, reading a Southern California story outside of Los Angeles and San Francisco warms my soul. To read a great story about Southern California, not about blonds, surfers, Hollywood, tanning, or the rich, but for a community that always existed feels good. Bennett knows this community. She lives this community with as much respect as necessary.
One line sticks for me: "If you don't become them, even for a second, a prayer is nothing but words." The Mothers, the church, and the characters took a long way to figure this important statement. That is, if they paid attention.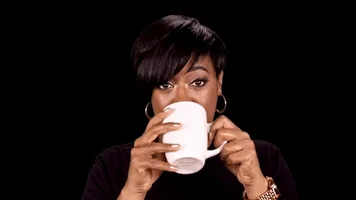 Verdict: 4/5 Sunday dinner plates