In my next installment of Short Story Sunday, I picked three tales centered around a common theme of yearning. While the occasional desire makes us whole, pining for what hurts us delivers our ultimate downfall. As I read or listened, their moments merged with my soul. What are worth emotional tornadoes to risk every moment?
In the three stories, we find people at their height of desire, willing to face their adversary straight in the eye with unwitting twists by the end.
Do they meet their objects of desire? Or, do they reach that aforementioned downfall?
"A Telephone Call" By Dorothy Parker
A young woman awaited her one-time lover's call, begging and pleading for God's help. Clearly, the "relationship's" based on a one-night stand, three days ago, with a married man, but the unnamed narrator fails to see the truth, even telling God that their moment together didn't hurt anyone.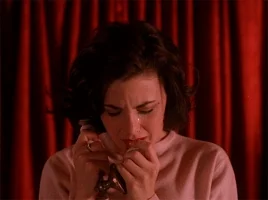 By story's end, I begged for the call's arrival for this woman's pleas troubled me beyond compare. While the begging and pleading repeated ad nauseum, the tale may annoy some readers. Yet, the story's relatable as many girls and women, including me, experienced at least one moment of "Will he call?" Unfortunately, some of those women waited after moments of passion that would never be rekindled.
If anything, this story's a good and easy introduction to Dorothy Parker, one of America's finest satirist, critic, poet, and writer, whose wit and wisecracks unearthed society's dirt.
Verdict: 3.5 out of 5 missed telephone calls
Mathilde Loisel, lowly wife of a clerk, puts value in the little things far too greatly, even if they lead to hardship and strife later. With an invitation to a ball, she seeks a dress. Her husband grants her money for a beautiful dress. Not satisfied, she yearns for jewels to place around her neck.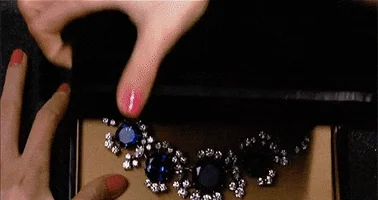 She borrows a diamond necklace from a wealthy friend. At the ball, she's eyed as a beautiful guest, adored by many. By the ball's end, she hops in a taxi and finds herself home…without the necklace.
Anxious, she and her husband borrow from others and use his inheritance to cover the replacement necklace, even if buying the necklace means downsizes their already small life.
After ten years of changing their lifestyle and paying debts, she meets with the wealthy friend again, only to find that value's relative.
Talk about an ironic twist. Chills course my spine, thinking about how one woman's need to have bigger and better failed her to see what laid before her.
Verdict: 5 out of 5 trips to Tiffany & Co.
"Hold it up in your right hand, and wish aloud," said the Sergeant-Major, "But I warn you of the consequences."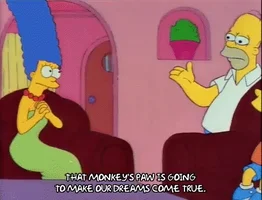 A most unusual talisman grants three wishes. But, who shall ever hold the trinket in his or her hand disavows their curiosity after exhausting those desires. Jacobs' classic and chilling tale recalls the "Be Careful What You Wish For" maxim, shivering readers to their core.
An older married couple introduces themselves to a magical token. A monkey's paw. While they find the talisman odd, they manage to take it home, while not necessarily heeding the requisite warning of its use: With three wishes, you must heed their consequences. Choose wisely.
A boring story would have the couple follow the standard. But, a remarkable classic chooses otherwise. Hence, the couple does not and they must learn why warning labels hold their purpose.
I remember reading this as a child, yet the point drove home after reading this tale as an adult. One must be careful what they wish for as life's sweeter joys come from not possessing everything. Ask and ye shall receive.
Verdict: 5/5 late-night visits from family
Read any good short stories lately? If so, did you get what you desired? Or, do you yearn for more?
Happy Reading!