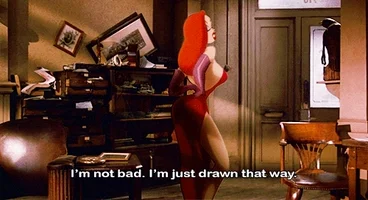 The Good: Clever. Ambitious. Resourceful. Loyal. Cunning.

The Bad: Possessing a bad reputation based on a few choice members never knowing the potential to do good. Read this myth-breaking article (Slytherins Aren't So Bad!). We're good. Honest!
If you follow Harry Potter's world, Slytherin happens to be one of four houses. Gryffindor, Hufflepuff, and Ravenclaw exists as the other three. But, enough of them.
I'm a Slytherin without shame. There's something awesome about seeing other people shiver (literally, lol) when you tell them what house Pottermore and other quizzes – many, many, many quizzes – place you. I'm proud of my house and I wear my badge with honor. Without those good qualities, I would not have attained my two degrees (Ravenclaws would snicker), my loving husband and children (Hush, Hufflepuffs!), and many of the courageous moves in my life (Don't start, Gryffindors!).
I'm a good Slytherin. But, I do have my moments. When my family's threatened or when my book order's late, don't test me. Enough said.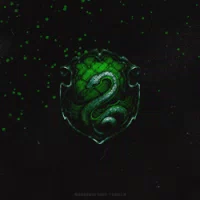 To keep like-minded Slytherins on the straight and narrow, I've composed a list of five books I've read that speaks to our hearts and souls. Fierce reads, indeed.
 Jane's cunning and resourceful, making decisions to strengthen her future during a time where a woman's place sat behind a man. Did she make all the right moves? Not necessarily. Ask Bertha.
 Janie Mae Crawford's the envy of her Florida community. With a few bumps and bruises along the way of her free-spirited journey, she sets rules for herself, while leaving the societal rules behind.
 Seventeen year-old Josie Moraine's dreams to live 1950s New Orleans find themselves threatened by a gumbo of her mother's wicked ways, local mobsters, and a host of prostitutes, madams, and people deemed "lost". But, she's willing to follow her gut, no matter the cost.
 Never underestimate Lisbeth Salander. Never.
 Amy and Nick Dunne have the perfect look, the perfect house, and the perfect marriage. Everything's just perfect. Or, is their perfect life a lie? How far will Amy go to peel the layers beneath perfection?
Each book centers itself around a Slytherin girl or woman. While Hogwarts focused on Slytherin men, I'm shining the light on women capable of using their personalities to meet their needs.
Enjoy, but watch your back!
Oh Maleficent! My Slytherin goddess.
Happy Reading!