Sometimes when a movie pushes boundaries, you wonder whether they needed to use audacious moments to sell a thin plot and horrible dialogue spoken by detestable characters. The Hangover. Rough Night. Two recent examples pushing raunchy behavior for a quick profit, despite their lack of fun and thrill. Yes, you said the seven bad words you cannot say on radio and t.v. But, you failed to make it funny.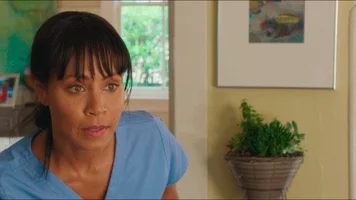 Hence, the uphill battle Girls Trip wins. The movie, while it has cliched moments gifts a full package of raunchiness, fun, nostalgia, and endearment tucked in two hours filled with "Did I hear her correctly?" and "Yeah, she really did that!"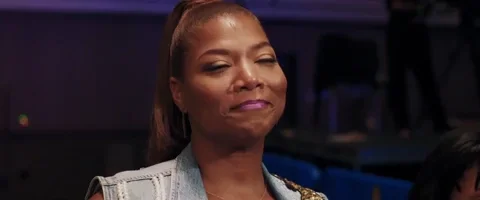 Four life-long friends gather for a reunion during the Essence Music Festival in New Orleans. Friendship rekindles and tests. Dormant pleasures explore. Being ladylike's redefined. 
Queen Latifah, Jada Pinkett-Smith, Regina Hall, and newcomer Tiffany Haddish serve face, comedy, and friendship with glee and audience satisfaction.
Pros:
I like raunchiness in women. Often, we do not get to see that side of women in film. The few times we're granted that side of us, it's to shock and temporarily amuse without an ounce of normalcy. You get a bit of shock with a natural feel. You'll blush while laughing and you won't feel terrible about it.

While each woman has their friend role in the crew (Jada's character, Lisa, is the Mom; Tiffany's character, Dina, the crazy, fun one), they're given satisfactory arcs leaving you fulfilled. 

Tiffany Haddish. She's a cut-up and brings the hilarity. It's her time to shine and she runs full-blast. Her one-liners and bits steals every scene. She kills.

New Orleans love. It's good to see N.O. thriving after Hurricane Katrina's failed attempt at derailing the city.

Four African-American women holding their own on film without apology. I love seeing fresh takes on film without apology. 

General appeal. Who doesn't have a nutty friend that you have to muzzle, but guarantees a good time? What about the friend that's a shell of her former self and you wish she'd let loose? Are you that friend? Everyone can enjoy the show, including men.

A shout-out given to Set It Off! Listen for it.

Yes, women can argue with each other and apologize later.

Seeing artists on screen that's are older and winning. Life doesn't end once forty hits. But, the nostalgic moments feel good.

Rethink how you hurt one of the "Flossy Posse" members, especially if adultery's involved.

Absinthe's earned it's reputation for a reason. Use responsibly.

Tiffany Haddish. Yes. I'm repeating. Grapefruit. Whoa. You'll never look at the fruit in the same way again.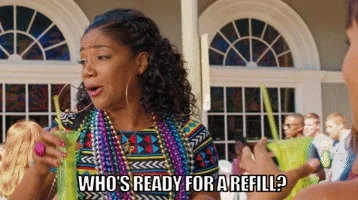 Cons:
I would've appreciated a little less Essence Festival. Some scenes take minutes away from the film and I wanted them on the women. Yes. I'm selfish. I don't want an advertisement. (I wouldn't mind actually attending one day, though.)
The film's well worth a try. If you want raunchy comedy this summer, go see Girls Trip. Bring an old friend, especially if you've let life get in-between those special moments shared back in the day.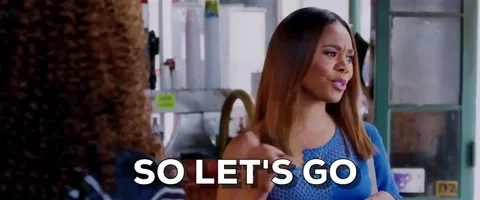 Rating: R (Sexual material, weed use, language, brief nudity, crude behavior)