I saw this on Annemieke's (A Dance with Books) blog and rubbed my hands together to see what I could add to this interesting tag. Feel free to join!
Author You've Read the Most Books From
Toni Morrison. Courtney Summers. Jacqueline Woodson. Stephen King. Nella Larson. Danzy Senna. Nicola Yoon. V.C. Andrews (though technically a ghostwriter after awhile). Carolyn Keene (Some ghostwritten). Dorothy Parker. Kate Chopin. Shirley Jackson. (So many to list!)
Best Sequel
I don't read enough series to give this one a fair assessment. I prefer standalones.
Current Read

 
Drink of Choice While Reading
Earl Grey…hot…or a cup of English Breakfast tea
E-reader or Physical Book

 
While I'm partial to physical books, I tend to read arcs on my e-reader.
Fictional Character You Would Have Dated in High School 
Sherlock Holmes. I tended to date arrogant dudes then. #selfesteemforthewindecadeslater
Glad You Gave This Book a Chance
 Fantasy's not my gig, but magical realism intrigues me. Go figure.
Important Moment in Reading Life
At ten, due to my constant trips to my neighborhood library (3x a week Pre-Internet/1980s), I earned my right to sign for an adult library card. My mother knew the library, so she gave her permission to issue me one. Having an adult card meant the library no longer confined my lending to the kids section and I could get up to twelve books (I carried grocery bags back home!), instead of six. While I had to be mindful of certain material (Erotica? Nope. YA? Sure, though it wasn't called so then).
I felt older, smarter, and special than those with regular kids' cards.
Just Finished
Kinds of Books You Won't Read
Most fantasy books, unless there's magical realism involved. Not big on Science Fiction (except in movies) and romance either.
Longest Book You've Read
Websters' Dictionary. Yes. One summer I read the entire dictionary. Remember, I grew up  during pre-Internet and pre-cable t.v. life.
Major Book Hangover Because Of
Death of a characters. Yet, I tend to not get book hangovers.
Number of Bookcases You Own
3 and piles upon piles upon piles of neatly stacked books in need of bookshelf lovin'.
One Book You've Read Multiple Times
 I discovered this book during the late 80s and haven't stopped re-reading it since.
Preferred Place to Read
My bed! Comfy. Molded to my body. A nightstand with more books and the perfect spot for a tea mug. Lovely!
Quote that Gives You Life
"Maybe all women were shapeshifters, changing instantly depending on who was around."
― Brit Bennett, The Mothers
Reading Regret
Forty years on Earth and not keeping book records. So, when I come across a book I read, I do my best to remember how it made me feel and rate it.
Series You Have Started But Need to Finish
You'd think I would've finished The Hunger Games trilogy by now. I read The Hunger Games and Catching Fire, but not Mockingjay. Does watching the movie count?
Three of Your All-Time Favorite Books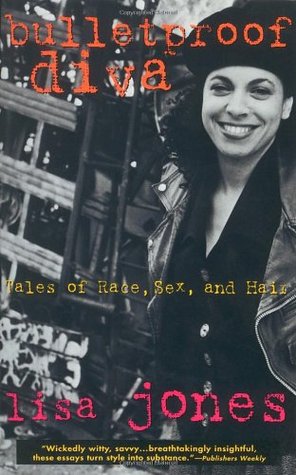 Unapologetic Fangirl For
Jacqueline Woodson. Benedict Cumberbatch. His version of Sherlock (BBC). Zora Neale Hurston. Michael Jackson.
Very Excited For This Release
(TIE!)
 and 
Worst Reading Habit
I don't lend books to anyone, and I mean, anyone. Family and friends included.
X Marks the Spot–Start at the top left of your shelf and pick the 27th book:
Your Latest Book Purchase
ZZZ-snatcher book (last book that kept you up WAY late):
As a working mother and teacher, I require my sleep. I'm out at a reasonable hour.
Happy Tagging!
Crafty