Top Ten Tuesday is an original feature/weekly meme created by The Broke and The Bookish.  They had been on summer hiatus, and since their return, my participation returns.
Today's top ten revolves around top ten book recommendations for those loving magical realism. As mentioned before, I'm not a fantasy follower. However, I do perk towards stories blending reality and fantasy: magical realism. I enjoy reading fantastical elements meshed with contemporary topics and settings. In fact, if the author makes me believe the fantastical elements differ no greater than realistic ones, I'm happier.
Disclaimer: I read one, own one and will read it soon, and plan to read the others. I list them because of their entertaining potential.
Here are ten books, I think the subgenre's lovers should embrace:
  Staring unflinchingly into the abyss of slavery, this spellbinding novel transforms history into a story as powerful as Exodus and as intimate as a lullaby.
Sethe was born a slave and escaped to Ohio, but eighteen years later she is still not free. She has too many memories of Sweet Home, the beautiful farm where so many hideous things happened. Her new home is haunted by the ghost of her baby, who died nameless and whose tombstone is engraved with a single word: Beloved.
Filled with bitter poetry and suspense as taut as a rope, Beloved is a towering achievement by Nobel Prize laureate Toni Morrison. (Saw the movie. I have to get to work on the actual book.)
   Starring Sissy Hanshaw–flawlessly beautiful, almost. A small-town girl with big-time dreams and a quirk to match–hitchhiking her way into your heart, your hopes, and your sleeping bags…Featuring Bonanza Jellybean and the smooth-riding cowgirls of Rubber Rose Ranch. Chink, lascivious guru of yams and yang. Julian, Mohawk by birth; asthmatic esthete and husband by disposition. Dr. Robbins, preventive psychiatrist and reality instructor…
Follow Sissy's amazing odyssey from Virginia to chic Manhattan to the Dakota Badlands, where FBI agents, cowgirls, and ecstatic whooping cranes explode in a deliciously drawn-out climax…- Goodreads (Another film adaptation gained my attention. I think it's time to read the book.)
 The Owens sisters confront the challenges of life and love in this bewitching novel from New York Times bestselling author Alice Hoffman.
For more than two hundred years, the Owens women have been blamed for everything that has gone wrong in their Massachusetts town. Gillian and Sally have endured that fate as well: as children, the sisters were forever outsiders, taunted, talked about, pointed at. Their elderly aunts almost seemed to encourage the whispers of witchery, with their musty house and their exotic concoctions and their crowd of black cats. But all Gillian and Sally wanted was to escape. 
One will do so by marrying, the other by running away. But the bonds they share will bring them back—almost as if by magic…- Goodreads (Okay. I didn't know this was a book first. Yeah. I saw the movie.)
 The first science fiction written by a black woman, Kindred has become a cornerstone of black American literature. This combination of slave memoir, fantasy, and historical fiction is a novel of rich literary complexity. Having just celebrated her 26th birthday in 1976 California, Dana, an African-American woman, is suddenly and inexplicably wrenched through time into antebellum Maryland. After saving a drowning white boy there, she finds herself staring into the barrel of a shotgun and is transported back to the present just in time to save her life. During numerous such time-defying episodes with the same young man, she realizes the challenge she's been given: to protect this young slaveholder until he can father her own great-grandmother.- Goodreads (This story terrifies, but enthralls me.)
  Sierra Santiago was looking forward to a fun summer of making art, hanging out with her friends, and skating around Brooklyn. But then a weird zombie guy crashes the first party of the season. Sierra's near-comatose abuelo begins to say "Lo siento" over and over. And when the graffiti murals in Bed-Stuy start to weep…. Well, something stranger than the usual New York mayhem is going on.
Sierra soon discovers a supernatural order called the Shadowshapers, who connect with spirits via paintings, music, and stories. Her grandfather once shared the order's secrets with an anthropologist, Dr. Jonathan Wick, who turned the Caribbean magic to his own foul ends. Now Wick wants to become the ultimate Shadowshaper by killing all the others, one by one. With the help of her friends and the hot graffiti artist Robbie, Sierra must dodge Wick's supernatural creations, harness her own Shadowshaping abilities, and save her family's past, present, and future. – Goodreads (Just added this tale to my want to read pile after buying it. I cannot wait to devour this tale.)
  A fascinating novel that reworks elements of Shakespeare's The Tempest. On the island of Willow Springs, off the Georgia coast, the powers of healer Mama Day are tested by her great niece, Cocoa, a stubbornly emancipated woman endangered by the island's darker forces. – Goodreads. (Sign me up!)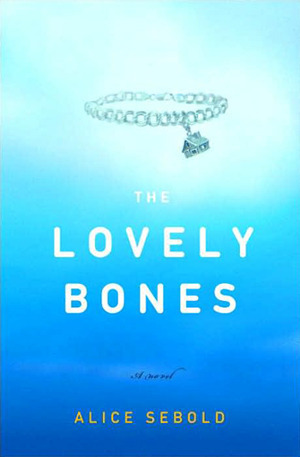 The Lovely Bones is the story of a family devastated by a gruesome murder — a murder recounted by the teenage victim. Upsetting, you say? Remarkably, first-time novelist Alice Sebold takes this difficult material and delivers a compelling and accomplished exploration of a fractured family's need for peace and closure.
The details of the crime are laid out in the first few pages: from her vantage point in heaven, Susie Salmon describes how she was confronted by the murderer one December afternoon on her way home from school. Lured into an underground hiding place, she was raped and killed. But what the reader knows, her family does not. Anxiously, we keep vigil with Susie, aching for her grieving family, desperate for the killer to be found and punished. – Goodreads (Read this book and yeah, saw the movie afterwards. Gave the movie a 4/5 and the book fared lesser with 3/5, but worth the time nonetheless.)
 Nina Redmond is a literary matchmaker. Pairing a reader with that perfect book is her passion… and also her job. Or at least it was. Until yesterday, she was a librarian in the hectic city. But now the job she loved is no more.
Determined to make a new life for herself, Nina moves to a sleepy village many miles away. There she buys a van and transforms it into a bookmobile—a mobile bookshop that she drives from neighborhood to neighborhood, changing one life after another with the power of storytelling.
From helping her grumpy landlord deliver a lamb, to sharing picnics with a charming train conductor who serenades her with poetry, Nina discovers there's plenty of adventure, magic, and soul in a place that's beginning to feel like home… a place where she just might be able to write her own happy ending. – Goodreads (The story sounds whimsical and cute. In the TBR, it goes.)
 Natalie is a Bloomingdale's salesgirl mooning over her lawyer ex-boyfriend who's engaged to someone else after just two months. Felicia has been quietly in love with her happily married boss for twenty years; now that he's a lonely widower, she just needs the right situation to make him see her as more than the best executive assistant in Midtown Manhattan. Andrea is a private detective specializing in gathering evidence on cheating husbands—a skill she unfortunately learned from her own life—and can't figure out why her intuition tells her the guy she's tailing is one of the good ones when she hasn't trusted a man in years. For these three women, as well as half a dozen others in sparkling supporting roles—a young model fresh from rural Georgia, a diva Hollywood star making her Broadway debut, an overachieving, unemployed Brown grad who starts faking a fabulous life on social media, to name just a few—everything is about to change, thanks to the dress of the season, the perfect little black number everyone wants to get their hands on… – Goodreads (Are you kidding me? This dress witnesses the lives on nine women. Possible drama and humor ensues. Count me in!)
 The key to a house, the key to a heart, the key to a secret—Oyeyemi's keys not only unlock elements of her characters' lives, they promise further labyrinths on the other side. In "Books and Roses" one special key opens a library, a garden, and clues to at least two lovers' fates. In "Is Your Blood as Red as This?" an unlikely key opens the heart of a student at a puppeteering school. "'Sorry' Doesn't Sweeten Her Tea" involves a "house of locks," where doors can be closed only with a key—with surprising, unobservable developments. And in "If a Book Is Locked There's Probably a Good Reason for That Don't You Think," a key keeps a mystical diary locked (for good reason). 
 
Oyeyemi's tales span multiple times and landscapes as they tease boundaries between coexisting realities. Is a key a gate, a gift, or an invitation? – Goodreads (Adding more short stories and their collections onto my bookshelves stands as a goal of mine. Add a bit of mystery and wonder and I'm down.)