Good Monday, Everyone!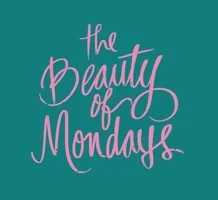 How did your weekend go? Fast? Exciting? Slow? Wakey. Wakey. Time to experience another week.
What I Read Last Week
What I'm Reading This Week

THE THIRD PATRICK MELROSE NOVEL Patrick Melrose, cleaned-up and world-weary, is a reluctant guest at a glittering party deep in the English countryside. Amid a crowd of flitting social dragonflies, he finds his search for redemption and capacity for forgiveness challenged by his observation of the cruelties around him. Armed with his biting wit and a newly fashioned openness, can Patrick, who has been to the furthest limits of experience and back again, find release from the savageries of his childhood? – Goodreads
The true story of an individual's struggle for self-identity, self-preservation, and freedom, Incidents in the Life of a Slave Girlremains among the few extant slave narratives written by a woman. This autobiographical account chronicles the remarkable odyssey of Harriet Jacobs (1813–1897) whose dauntless spirit and faith carried her from a life of servitude and degradation in North Carolina to liberty and reunion with her children in the North.
Written and published in 1861 after Jacobs' harrowing escape from a vile and predatory master, the memoir delivers a powerful and unflinching portrayal of the abuses and hypocrisy of the master-slave relationship. Jacobs writes frankly of the horrors she suffered as a slave, her eventual escape after several unsuccessful attempts, and her seven years in self-imposed exile, hiding in a coffin-like "garret" attached to her grandmother's porch.
A rare firsthand account of a courageous woman's determination and endurance, this inspirational story also represents a valuable historical record of the continuing battle for freedom and the preservation of family. – Goodreads
What Did I DNF?
What works for children does not translate for adults. I never read this as a child. Maybe I would have liked it then. Maybe not. But, as an adult, I found it slow and unbelievably boring. I respect its placement within classics.
However, not all classics warm my heart.
No rating as I don't rate books I do not finish.
What I Brought into My Book Lair

What's on your list this week? Whatever you choose, may you enjoy every page.
Happy Reading!