With Labor Day rearing its head, I bid an adieu to the summer and hello to lesson plans, thermos of tea, and waving to my kids as they leave for school. While it's still warm here in Southern California, I'm eager to see chilly weather again. I seek coziness, hot tea, and pumpkin – lots of pumpkin. 'Bye August! I cannot say I'll miss you.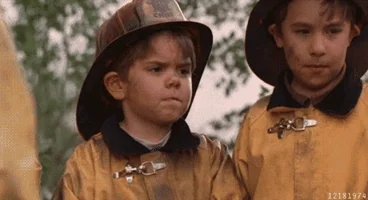 Bye…
Below I share my August wrap-up, including books read and revelations. Enjoy!
August Reading Data
Total # of pages read

: 2,074 (including short stories)

Total # Physical Books Read

:
Total # of audiobooks

:    

Total # of E-books

: 

Total # of Short Stories

: 4 written by Shirley Jackson ("The Daemon Lover"'; "Like Mother Used to Make"; "The Villager"; "My Life with R.H. Macy")

Total # of ARCS (Advanced Reading Copies)

:

Total # of DNFs (Did Not Finish)

:   

First Book Read

:

Last Book Read

:  

Overall Book Rating

: 3.19

Highest Rating

: 5

Lowest Rating

: 1

Favorite Short Story

: "Like Mother Used to Make"

Favorite Audiobook

Favorite Book

: 
August Reading Revelations
Summer reading works the least for me. With the heat and constant distractions, I'm not at my reading best and I'm most likely to suffer reading slumps doing the summer. Bring on fall!
Nonfiction needs at least one slot in my monthly TBRs because after reading

Incidents in the Life of a Slave Girl

, I realized how fiction distorts reality. Step back from the fictional hive, girlie. Also, by reading this book, I realized the historic drought of female-driven perspectives I've permitted in my life, particularly in slave narratives. I left nonfiction behind after graduate school, with magazines and newspapers as the exception. Terrible idea.
Danzy Senna, one of my favorite authors, needs to switch gears in her stories. I find myself bored by her "tragic mulatto" storyscape.
Audiobooks are an awesome tool to use for reading classics and nonfiction, as these two genres can lose my attention. Listening to someone else pass the information diminishes my desire to stray elsewhere.
Having an overall story rating of 3.19 means I need to be wary of mediocre fare crossing my path. I'm far too open-minded to crap.
Some "Classics" bore me and fall into the trap of not transcending their intended audience or time period. A Wrinkle in Time is such a tale. Maybe it's film adaptation will fare better for me.
Here's to September!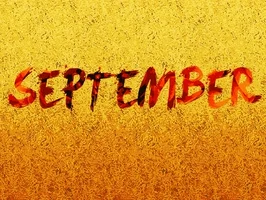 Happy Reading!