September's upon us. But, while I'm baking like July never left, I welcome a new month filled with reading and writing joys. Autumn's my favorite season since I feel renewed, cozy, and vibrant with the arrival of fallen leaves, new pairs of jeans, and cooler evenings (Fingers crossed!).
As with each month, I gather books deserving of my attention. Since summer's leaving soon (Come on, September 22nd), autumn brings heavier subjects and longer tales (I prefer lighter works in the summer) and, in return, I discover authors underrated or ignored, thanks to the hype machine encompassing book publishing. Also, reading slumps occur least often this season.
Better stories, perhaps?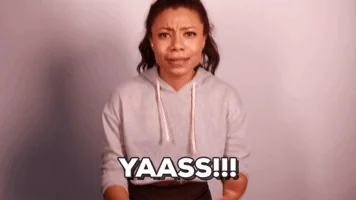 Let's start this party!
I selected four books. Trust me, I'm not slacking. One must leave room for the obvious discoveries popping within the month. May it come in the form of an audiobook or a short story, I'm in.
However, I possess a gang of e-books ignored for months on my Kindle. For shame! Make that five books! See? I change at the drop of a whim sometimes.
Seventeen-year-old Ryan Poitier Sharpe is a gutsy, outgoing girl who spends her summer days hurling herself out of planes at her parents' skydiving center in the Mojave Desert. Fiercely independent and willing to take risks, she challenges those around her to live life fully. But after a brush with death, Ryan is severely altered—she's not the same thrill-seeking girl she once was and seems to be teetering on the edge of psychosis. As her relationships crumble and her life unravels, Ryan must fight the girl she's become—or lose herself forever—in this eerie and atmospheric thriller. – Goodreads
I bought this book over the summer and left it on my shelves languishing. How cruel of me! I seek contrition. It's blurb makes this story a keeper.
At one time a wild young girl and a brilliant artist, Ava Delaney changes dramatically after a violent event that rocks her entire family. Once loved and respected in their community and in their church, they are ostracized by their neighbors, led by their church leader, and a seventeen-year feud between the Delaneys and the church ensues. Ava and her family are displaced from the community even as they continue to live within it, trapped inside their creaky, shadowy old house.
When a mysterious woman arrives unexpectedly for a visit, her presence stirs up the past and ghosts and other restless things begin to emerge. And something is reignited in Ava: the indifferent woman she has become begins to give way to the wild girl, and the passionate artist, she used to be. But not without a struggle that threatens her well-being and, ultimately, her life. – Goodreads
Its blurb sounds spine-tingling and dramatic. Can't wait.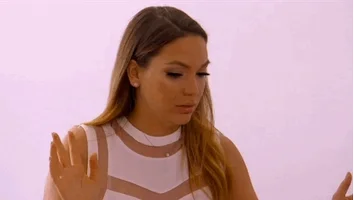 Nina Redmond is a literary matchmaker. Pairing a reader with that perfect book is her passion… and also her job. Or at least it was. Until yesterday, she was a librarian in the hectic city. But now the job she loved is no more.
Determined to make a new life for herself, Nina moves to a sleepy village many miles away. There she buys a van and transforms it into a bookmobile—a mobile bookshop that she drives from neighborhood to neighborhood, changing one life after another with the power of storytelling. 
From helping her grumpy landlord deliver a lamb, to sharing picnics with a charming train conductor who serenades her with poetry, Nina discovers there's plenty of adventure, magic, and soul in a place that's beginning to feel like home… a place where she just might be able to write her own happy ending. – Goodreads
Magical realism. Check. Bookshop. Check. Soulful exploration. Check.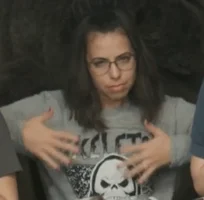 On an island off the coast of Georgia, there's a place where superstition is more potent than any trappings of the modern world. In Willow Springs, the formidable Mama Day uses her powers to heal. But her great niece, Cocoa, can't wait to get away.
 
In New York City, Cocoa meets George. They fall in love and marry quickly. But when she finally brings him home to Willow Springs, the island's darker forces come into play. As their connection is challenged, Cocoa and George must rely on Mama Day's mysticism.
 
Told from multiple perspectives, Mama Day is equal parts star-crossed love story, generational saga, and exploration of the supernatural. – Goodreads
I select another story based in magical realism. Perhaps I'm pumped for Halloween a month too soon. Whatever the inclination, I yearn to read this story by an author known for her rich and complex stories.
When Olivia's mother was killed, everyone suspected her father of murder. But his whereabouts remained a mystery. Fast forward fourteen years. New evidence now proves Olivia's father was actually murdered on the same fateful day her mother died. That means there's a killer still at large. It's up to Olivia to uncover who that may be. But can she do that before the killer tracks her down first? – Goodreads
Boom. Lighter fare be gone. Nothing cute or light here, folks. I bought this book months ago. Time to catch up.
Along with a new film adaptation of Stephen King's It arriving this month, my fall bookish life rips into gear.
You're still the best Pennywise in my book, Tim!
What are you reading this month? Do you read better in autumn, too?
Happy Reading!