Wildly uneven, Some Hope promises what's said on the tin for the series' protagonist, Patrick Melrose. However, we're provided sheer boredom and a cast of characters without compulsion to follow them.
Tis, the problem with book series. They start great. But once you reach the middle, they meddle. Patrick possesses potential. Yet, as his series continues, I find myself not giving one iota, despite pressing on to the next book. Maybe in my literal masochistic nature, I'll push through the pain to get pleasure.
In the third story, Patrick further contemplates his father's passing throughout the most boring party put on paper. He's a reformed addict, trying to make sense of his past, present, and future, as his identity molds itself around his father and the aftermath of their relationship.
Unfortunately, we're not given much time with him. As an annoying and unnecessary distraction, St. Aubyn writes a group of characters that bore and do not offer much difference in their misery and apathy. I simply didn't care about their tedious whining. They're awful and fail to deliver delectable tawdriness, which would save them otherwise.
While not one-star worthy, Patrick's scenes save the story. I wish St. Aubyn focused on his protagonist and not wash us in a bland gumbo.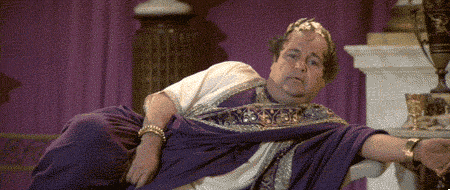 Verdict: 2/5 Steps in cow pies via a walk through the English Countryside