Good Monday, Everyone!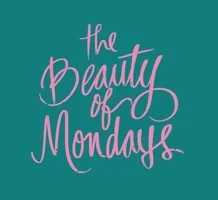 How did your weekend go? Fast? Exciting? Slow? Wakey. Wakey. Time to experience another week.
First, Happy Labor Day! May you enjoy your last piece of BBQ or hot dog until next grilling season as the holiday welcomes the unofficial start to autumn/fall (Happy Labor Day, America!).
Second, September's here and, as readers, we possess a ton of new book releases in the works (Fall Book Releases by Month and 7 Anticipated Book Releases This Fall). I love fall reading. I'm less likely to suffer from reading slumps and constant distractions (e.g. sun, summer fun, and heat). Plus, during this time, books tender complex plots and characters, while you sip mugs of your favorite hot drink and snuggle under a blanket.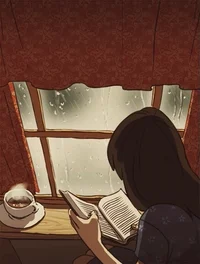 Okay, maybe not that last sentence yet. I live in Los Angeles. We'll dealing with extreme heat. So, give me pitchers of water and a hot bikini, okay?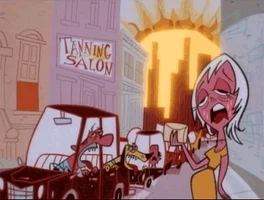 Finally, I cannot wait to bust open my TBR because, well, why not? Fall's my favorite season and, with so much to choose from, why suffer?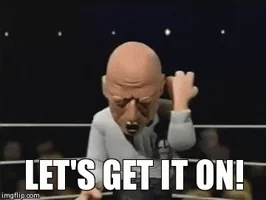 What I Read Last Week
 Some Hope
 Hue's Classics: Incidents in the Life of a Slave Girl
What I'm Reading This Week
When eighteen year old Kandace Santellan is ditched in St. Louis by her boyfriend on a cross country trip to reach her estranged father, she finds herself trapped––she can't go home and she doesn't have enough money to reach Los Angeles. She then meets April, an ambitious exotic dancer with attitude, who has a one thousand dollar wager––that Kandace can make the money she desperately needs dancing at the gentleman's club The Palace in just one night. Rumored as an adult playground of fast money and faster pills, it's a place where fantasy is king and problems are forgotten. Anything can happen.
But can Kandace strip her clothes for money, even if it is her only way to repair her broken family?

Feeling like time is running out, and out of options, she gets curious…thinking that after one wild night dancing, she would be on her way to LA. And her friends and family would never need to know. Could she make it work? Or will the club's fantasy lifestyle take the good girl from Pittsburgh, and make her into someone she's never met? – Goodreads
Good girl turns bad. One of my favorite book and movie tropes, and with that, you cannot steer me wrong. Proceed at your own pace.
At one time a wild young girl and a brilliant artist, Ava Delaney changes dramatically after a violent event that rocks her entire family. Once loved and respected in their community and in their church, they are ostracized by their neighbors, led by their church leader, and a seventeen-year feud between the Delaneys and the church ensues. Ava and her family are displaced from the community even as they continue to live within it, trapped inside their creaky, shadowy old house.
When a mysterious woman arrives unexpectedly for a visit, her presence stirs up the past and ghosts and other restless things begin to emerge. And something is reignited in Ava: the indifferent woman she has become begins to give way to the wild girl, and the passionate artist, she used to be. But not without a struggle that threatens her well-being and, ultimately, her life. – Goodreads
Ms. McKenzie promises a thrilling tale with dramatic flair centered around realistic issues. I have a feeling she'll deliver.
What I Brought into My Book Lair
Nina Redmond is a literary matchmaker. Pairing a reader with that perfect book is her passion… and also her job. Or at least it was. Until yesterday, she was a librarian in the hectic city. But now the job she loved is no more.

Determined to make a new life for herself, Nina moves to a sleepy village many miles away. There she buys a van and transforms it into a bookmobile. – Goodreads   
Well, there you have my weekly list. What's on your list? Whatever you choose, may you enjoy every page. Granted, I'll do so under a vat of sweat and misery, but life's never perfect.
Happy Reading!