Good Monday, Everyone!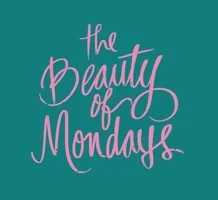 How did your weekend go? Fast? Exciting? Slow? Wakey. Wakey. Time to experience another week.
I found a new friend – one who's willing to push me down the proverbial rabbit hole of book addiction, free of charge and shame. Meet my new buddy: Overdrive. The app may not be new to some of you.
However, if you're like me, wondering how to feed your beast aka addiction, clinging to your heart and soul, it's an app that works wonders without denting your wallet.
What is Overdrive?
Overdrive , an app providing by your local (e.g. city or county) and/or school's library, offering digital titles (e.g. eBooks, audiobooks), works on your phone (Android/IPhone) or your computer's browser. With over two million titles, fellow book dragons could save their pretty pennies and read to their hearts content.
Mind you, just like a regular library, there are time limits where you have to return the material for the next reader to enjoy. Don't be selfish with others' time!
With this new app, I'm in heaven. However, to make sure I make best usage of it, I limit myself to two to three titles a month due to the aforementioned time constraints, which I have no issues following.
Thanks to this new relationship (or, supplier, if I'm honest), this week's books stem from the app's collection. Thanks, Overdrive!
*This is not sponsored content from the app. I'm just a big dork enjoying a slice of book heaven.*
What I Read Last Week
5/5 (Review later this week)
 3/5 Ultra-Luminous
What I DNF'd
DNF'd at 41% (More than fair). Far-fetched and unrealistic, from the good girl, risking more than necessary to find her disappearing father to the stripping, which sounds more like sex slavery. Sorry, Netgalley!
Yes, Eleanor's a mess. She's such a mess I stop reading at the half-point. More than fair, right? Today will be different. I will not complete this messy book unsure of its plot and characters. When you forget the character's name as you're reading, there's a problem.
What I'm Reading This Week
Seventeen-year-old Ryan Poitier Sharpe is a gutsy, outgoing girl who spends her summer days hurling herself out of planes at her parents' skydiving center in the Mojave Desert. Fiercely independent and willing to take risks, she challenges those around her to live life fully. But after a brush with death, Ryan is severely altered—she's not the same thrill-seeking girl she once was and seems to be teetering on the edge of psychosis. As her relationships crumble and her life unravels, Ryan must fight the girl she's become—or lose herself forever—in this eerie and atmospheric thriller. – Goodreads
I bought this book over the summer and left it on my shelves languishing. How cruel of me! I seek contrition. It's blurb makes this story a keeper.
What I Brought into My Book Lair
At least two million books, thanks to Overdrive (Duh!)
After a terrible writing slump (more than four months), I'm returning to my WIP. Yeah, more than four months. Terrible. Shameful. Writer's Block hurts me more than reading slumps, as the former's closest to my heart. But, you cannot have one without the other, if you choose to write. So, I'll allocate some writing time along with my reading time daily, and hopefully, they don't clash.
*Crosses fingers*
If you write, did you ever suffer from Writer's Block? If so, how do you deal? Feel free to share below.
Also, what's on your list this week? Whatever you choose, may you enjoy every page.
Happy Reading!