Good Monday, Everyone!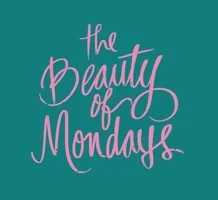 How did your weekend go? Fast? Exciting? Slow? Wakey. Wakey. Time to experience another week.
What I Read Last Week
2/5 The Weight of Lies
What I DNF'd

I put it aside because, in all honesty, after thirty-two pages in, the story bored me. Maybe it's her hobby (sky jumping) boring me with some much technical background thrown in at the expense of the story's pacing.
I hesitate to say DNF because the book never had a chance given the other books striving for my attention. Let's say I paused this book for another day.
What I'm Reading This Week
We all have our secrets…
They were six university students from Oxford–friends and sometimes more than friends–spending an idyllic week together in a French farmhouse. It was supposed to be the perfect summer getaway…until they met Severine, the girl next door. 
For Kate Channing, Severine was an unwelcome presence, her inscrutable beauty undermining the close-knit group's loyalties amid the already simmering tensions. And after a huge altercation on the last night of the holiday, Kate knew nothing would ever be the same. There are some things you can't forgive. And there are some people you can't forget…like Severine, who was never seen again. 
Now, a decade later, the case is reopened when Severine's body is found in the well behind the farmhouse. Questioned along with her friends, Kate stands to lose everything she's worked so hard to achieve as suspicion mounts around her. Desperate to resolve her own shifting memories and fearful she will be forever bound to the woman whose presence still haunts her, Kate finds herself buried under layers of deception with no one to set her free… – Penguin First Reads
A riveting memoir and a fascinating investigation of the history, uses, and controversies behind lithium, an essential medication for millions of people struggling with bipolar disorder.
It began in Los Angeles in 1993, when Jaime Lowe was just sixteen. She stopped sleeping and eating, and began to hallucinate—demonically cackling Muppets, faces lurking in windows, Michael Jackson delivering messages from the Neverland Underground. Lowe wrote manifestos and math equations in her diary, and drew infographics on her bedroom wall. Eventu­ally, hospitalized and diagnosed as bipolar, she was prescribed a medication that came in the form of three pink pills—lithium.
In Mental, Lowe shares and investigates her story of episodic madness, as well as the stabil­ity she found while on lithium. She interviews scientists, psychiatrists, and patients to examine how effective lithium really is and how its side effects can be dangerous for long-term users—including Lowe, who after twenty years on the medication suffers from severe kidney damage. Mental is eye-opening and powerful, tackling an illness and drug that has touched millions of lives and yet remains shrouded in social stigma.
Now, while she adjusts to a new drug, her pur­suit of a stable life continues as does her curiosity about the history and science of the mysterious element that shaped the way she sees the world and allowed her decades of sanity. Lowe travels to the Bolivian salt flats that hold more than half of the world's lithium reserves, rural America where lithium is mined for batteries, and tolithium spas that are still touted as a tonic to cure all ills. With unflinching honesty and humor, Lowe allows a clear-eyed view into her life, and an arresting inquiry into one of mankind's oldest medical mysteries. – Penguin First Reads
This book discusses a topic close to my heart, and since I promised myself to include more nonfiction in my reading, I'm hitting the street running with this memoir.
What I Brought into My Book Lair
Secrets on your doorstep don't stay secret for long… A romantic comedy perfect for fans of of Debbie Johnson and Holly Martin. (ARC)
When Daniele Bracci – a musician at Rome's Opera Theatre arrives at his new apartment, he is surprised by the warm welcome he receives from his neighbours. Giovanna however, is more preoccupied with introducing him to her daughter Anita. But what she doesn't know is that for the last two years, Anita has been secretly seeing someone else.
When Anita is introduced to the new tenant, she has the shock of her life – Daniele was Anita's first love at high school. Can she come to terms with the terrible way things ended between them?
But Anita isn't the only one with something to hide… and none of these secrets go unnoticed by Pina, the apartment gossip who writes everything down in her secret diary…- Netgalley
Music plus love equals good reading (ARC).
A hurricane is building over the Gulf of Mexico, threatening the coastal town of Bois Sauvage, Mississippi, and Esch's father is growing concerned. A hard drinker, largely absent, he doesnt show concern for much else. Esch and her three brothers are stocking food, but there isn't much to save. Lately, Esch can't keep down what food she gets; she's fourteen and pregnant. Her brother Skeetah is sneaking scraps for his prized pitbull's new litter, dying one by one in the dirt. Meanwhile, brothers Randall and Junior try to stake their claim in a family long on child's play and short on parenting.
As the twelve days that make up the novel's framework yield to their dramatic conclusion, this unforgettable family—motherless children sacrificing for one another as they can, protecting and nurturing where love is scarce—pulls itself up to face another day. A big-hearted novel about familial love and community against all odds, and a wrenching look at the lonesome, brutal, and restrictive realities of rural poverty, Salvage the Bones is muscled with poetry, revelatory, and real. – Goodreads
What's on your list this week? Whatever you choose, may you enjoy every page.
Happy Reading!