Top Ten Tuesday is an original feature/weekly meme created by The Broke and The Bookish.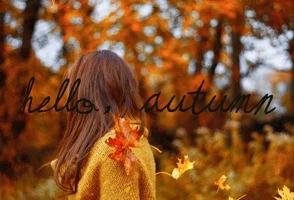 With Fall's arrival comes pumpkin spice, jeans, cute boots, mugs of your favorite drink with overheating yourself, and another hour of reading when time falls back. Today's top ten revolves around ten books selected for my Fall TBR. Of course, I'm not just reading ten books this season.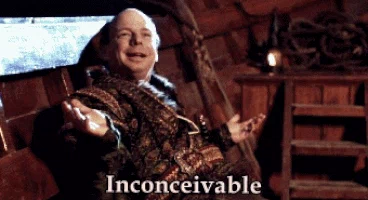 These are ten books I can say, without a doubt, will get read this season. Since Fall is my favorite season and the lure of a warm bookstore beckons a call (Not quite warm, though. I do live in Southern CA. Fall starts more so in November, if we're honest.), I tend to buy more books and snuggle inside to read.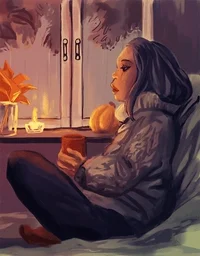 Along with this list, I plan to introduce myself to Agatha Christie (I've seen more of her book to movie adaptations than anything) and finish the massive haul of e-books sitting in my Kindle.
My Top Ten Books on My Fall TBR
When Olivia's mother was killed, everyone suspected her father of murder. But his whereabouts remained a mystery. Fast forward fourteen years. New evidence now proves Olivia's father was actually murdered on the same fateful day her mother died. That means there's a killer still at large. It's up to Olivia to uncover who that may be. But can she do that before the killer tracks her down first? – Goodreads
SOULLESS is a comedy of manners set in Victorian London: full of werewolves, vampires, dirigibles, and tea-drinking. – Goodreads
Matt wears a black suit every day. No, not because his mom died—although she did, and it sucks. But he wears the suit for his gig at the local funeral home, which pays way better than the Cluck Bucket, and he needs the income since his dad can't handle the bills (or anything, really) on his own. So while Dad's snagging bottles of whiskey, Matt's snagging fifteen bucks an hour. Not bad. But everything else? Not good. Then Matt meets Lovey. She's got a crazy name, and she's been through more crazy than he can imagine. Yet Lovey never cries. She's tough. Really tough. Tough in the way Matt wishes he could be. Which is maybe why he's drawn to her, and definitely why he can't seem to shake her. Because there's nothing more hopeful than finding a person who understands your loneliness—and who can maybe even help take it away. – Goodreads
"The murderer is with us—on the train now . . ."
Just after midnight, the famous Orient Express is stopped in its tracks by a snowdrift. By morning, the millionaire Samuel Edward Ratchett lies dead in his compartment, stabbed a dozen times, his door locked from the inside. Without a shred of doubt, one of his fellow passengers is the murderer.
Isolated by the storm, detective Hercule Poirot must find the killer among a dozen of the dead man's enemies, before the murderer decides to strike again – Goodreads
I never read Agatha Christie. Time for a change.
With her inquisitive mind, Charlotte Holmes has never felt comfortable with the demureness expected of the fairer sex in upper class society. But even she never thought that she would become a social pariah, an outcast fending for herself on the mean streets of London.
When the city is struck by a trio of unexpected deaths and suspicion falls on her sister and her father, Charlotte is desperate to find the true culprits and clear the family name. She'll have help from friends new and old—a kind-hearted widow, a police inspector, and a man who has long loved her.
But in the end, it will be up to Charlotte, under the assumed name Sherlock Holmes, to challenge society's expectations and match wits against an unseen mastermind. – Goodreads
When she arrives at the famed Barbizon Hotel in 1952, secretarial school enrollment in hand, Darby McLaughlin is everything her modeling agency hall mates aren't: plain, self-conscious, homesick, and utterly convinced she doesn't belong—a notion the models do nothing to disabuse. Yet when Darby befriends Esme, a Barbizon maid, she's introduced to an entirely new side of New York City: seedy downtown jazz clubs where the music is as addictive as the heroin that's used there, the startling sounds of bebop, and even the possibility of romance.
Over half a century later, the Barbizon's gone condo and most of its long-ago guests are forgotten. But rumors of Darby's involvement in a deadly skirmish with a hotel maid back in 1952 haunt the halls of the building as surely as the melancholy music that floats from the elderly woman's rent-controlled apartment. It's a combination too intoxicating for journalist Rose Lewin, Darby's upstairs neighbor, to resist—not to mention the perfect distraction from her own imploding personal life. Yet as Rose's obsession deepens, the ethics of her investigation become increasingly murky, and neither woman will remain unchanged when the shocking truth is finally revealed. – Goodreads
Full of twists and turns, Everything You Want Me to Be reconstructs a year in the life of a dangerously mesmerizing young woman, during which a small town's darkest secrets come to the forefront…and she inches closer and closer to death.
Evocative and razor-sharp, Everything You Want Me to Be challenges you to test the lines between innocence and culpability, identity and deception. Does love lead to self-discovery—or destruction? – Goodreads
Taja Brown lives with her parents and older brother and younger sister, in Houston, Texas. Taja has always known what the expectations of her conservative and tightly-knit African American family are—do well in school, go to church every Sunday, no intimacy before marriage. But Taja is trying to keep up with friends as they get their first kisses, first boyfriends, first everythings. And she's tired of cheering for her athletic younger sister and an older brother who has more freedom just because he's a boy. Taja dreams of going to college and forging her own relationship with the world and with God, but when she falls in love for the first time, those dreams are suddenly in danger of evaporating. – Goodreads
Well, there you have my top ten books on my Fall TBR. If you follow my blog, you'll find lists and discussions of other books I'll read throughout this lovely season.
The first one blew me away Hue's Reviews: Akata Witch. I can't wait for the sequel.
Merricat Blackwood lives on the family estate with her sister Constance and her Uncle Julian. Not long ago there were seven Blackwoods—until a fatal dose of arsenic found its way into the sugar bowl one terrible night. Acquitted of the murders, Constance has returned home, where Merricat protects her from the curiosity and hostility of the villagers. Their days pass in happy isolation until cousin Charles appears. Only Merricat can see the danger, and she must act swiftly to keep Constance from his grasp. – Goodreads
Halloween season's approaching. Can you blame me?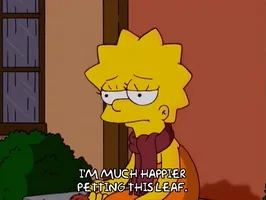 What do you plan to read this Fall? Share and comment.
Happy Reading!