Good Monday, Everyone!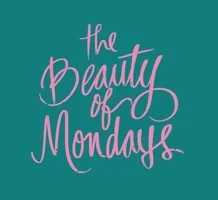 How did your weekend go? Fast? Exciting? Slow? Wakey. Wakey. Time to experience another week.
Finally, L.A. can kiss hot temperatures goodbye with our fall-ish 70s weather this week. While some complain, I anticipate wearing my skinny jeans, flats, and cardigan look I adhere to until May. Yeah, it's that deep. Well, it's that deep until the rainy season comes through and I substitute flats for Uggs. Sometimes, you have to welcome some basic moves in your life. We all can't be Cardi B., you know.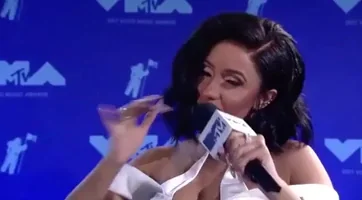 On with the show…
What I Read Last Week
  4/5 (Review to Come)
I can watch Hulu's t.v. adaptation with glee. Popping corn as I type. Shivers, I tell you. The book gave me chills. Please add this to your reading list, if you have not encountered this book yet. I cannot stress its timeliness enough.
 The French Girl/Shirley Jackson Mini-Reviews
Her short story collection offers terrifying takes on urbane, rural, and suburban women's experiences and the masks they struggle to wear daily for slivers of happiness or to cover the sheer horror of fake joys. Including The Lottery, this collection's a must-read.
 (See Review Above) 3/5
Thanks to Penguin's First Read. This arc promises twists and turns while a group of thirtysomething Londoners struggle to protect fragile friendships and secrets from a decade-old jaunt to France and a dead girl discovered in a well.
What I DNF'd

Selected this book because it's close to home. However, the book's structure led to no focus. I loved her chapters when we traveled with her manic episodes (She nailed them!), but, outside of them, I lost favor.
What I'm Reading This Week
When Olivia's mother was killed, everyone suspected her father of murder. But his whereabouts remained a mystery. Fast forward fourteen years. New evidence now proves Olivia's father was actually murdered on the same fateful day her mother died. That means there's a killer still at large. It's up to Olivia to uncover who that may be. But can she do that before the killer tracks her down first? – Goodreads
 (Audiobook)
Merricat Blackwood lives on the family estate with her sister Constance and her Uncle Julian. Not long ago there were seven Blackwoods—until a fatal dose of arsenic found its way into the sugar bowl one terrible night. Acquitted of the murders, Constance has returned home, where Merricat protects her from the curiosity and hostility of the villagers. Their days pass in happy isolation until cousin Charles appears. Only Merricat can see the danger, and she must act swiftly to keep Constance from his grasp. – Goodreads
What I Brought into My Book Lair
Salem, Massachusetts is the site of the infamous witch trials and the new home of Samantha Mather. Recently transplanted from New York City, Sam and her stepmother are not exactly welcomed with open arms. Sam is the descendant of Cotton Mather, one of the men responsible for those trials and almost immediately, she becomes the enemy of a group of girls who call themselves The Descendants. And guess who their ancestors were?
If dealing with that weren't enough, Sam also comes face to face with a real live (well technically dead) ghost. A handsome, angry ghost who wants Sam to stop touching his stuff. But soon Sam discovers she is at the center of a centuries old curse affecting anyone with ties to the trials. Sam must come to terms with the ghost and find a way to work with The Descendants to stop a deadly cycle that has been going on since the first accused witch was hanged. If any town should have learned its lesson, it's Salem. But history may be about to repeat itself. – Goodreads
More to Explore
With the first week of October here, I'm knocking back a few scary movies and giving my mini-takes on their awesomeness (or horridness, to be honest).
 Image Credit: Variety.com
Thankfully, I read the sequel (reboot?!?) of Flatliners 2017 died at arrival. I guess the movie flat-lined with critics. Ha! Enough with the reboots/sequels already. Yes, I know I'm a hypocrite (Hue's Movie Review: IT), but most of them turn into clunkers without anyone truly asking for their existence. Cool. I'll save some dough and watch this gem instead!
I wonder how long I'll stay home and entertain myself with an ever-piling book list?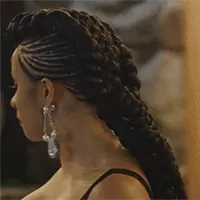 Yeah, Cardi gets me after all.
What's on your menu this week? Whatever you choose, enjoy!
Happy Reading and Exploring!