Good Monday, Everyone!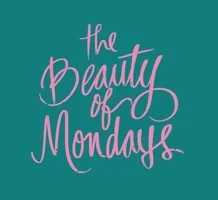 How did your weekend go? Fast? Exciting? Slow? Wakey. Wakey. Time to experience another week.
As for me, I'm biting my fingers as I send my youngest off to science camp. Ugh. I knew the days approached, but still my anxiety's high. I'm sensitive this week. Be gentle. He's returning later this week, but I'll keep myself busy with work, reading, and some writing. While he's cooling with his friends, I'll bask in warm weather. Come on, Southern California, let go of our perpetual summer. I'm reading for fall.
Anyway, on with the show…
What I Read Last Week
American Housewives
  The Girl I Used to Be
Hello, Moto
 Where are You Going, Where Have You Been?
 The Grown-Up
What I'm Reading This Week
Alexia Tarabotti is laboring under a great many social tribulations. First, she has no soul. Second, she's a spinster whose father is both Italian and dead. Third, she was rudely attacked by a vampire, breaking all standards of social etiquette.
Where to go from there? From bad to worse apparently, for Alexia accidentally kills the vampire—and then the appalling Lord Maccon (loud, messy, gorgeous, and werewolf) is sent by Queen Victoria to investigate.
With unexpected vampires appearing and expected vampires disappearing, everyone seems to believe Alexia responsible. Can she figure out what is actually happening to London's high society? Will her soulless ability to negate supernatural powers prove useful or just plain embarrassing? Finally, who is the real enemy, and do they have treacle tart?
SOULLESS is a comedy of manners set in Victorian London: full of werewolves, vampires, dirigibles, and tea-drinking. – Goodreads
Kit and Fancy Cordelle are sisters of the best kind: best friends, best confidantes, and best accomplices. The daughters of the infamous Bonesaw Killer, Kit and Fancy are used to feeling like outsiders, and that's just the way they like it. But in Portero, where the weird and wild run rampant, the Cordelle sisters are hardly the oddest or most dangerous creatures around.
It's no surprise when Kit and Fancy start to give in to their deepest desire – the desire to kill. What starts as a fascination with slicing open and stitching up quickly spirals into a gratifying murder spree. Of course, the sisters aren't killing just anyone, only the people who truly deserve it. But the girls have learned from the mistakes of their father, and know that a shred of evidence could get them caught. So when Fancy stumbles upon a mysterious and invisible doorway to another world, she opens a door to endless possibilities. – Goodreads
What I Brought into My Book Lair
I'll also check out: 
The story of psychologist William Moulton Marston, the polyamorous relationship between his wife and his mistress, the creation of his beloved comic book character Wonder Woman, and the controversy the comic generated.- Picture/Blurb, Courtesy of IMDB.com
These items should keep me active as I sit and twiddle my thumbs until my son's back from science camp. Never mind me, what's on your menu this week?
Whatever you choose, enjoy!
Happy Reading and Exploring!