Good Monday, Everyone!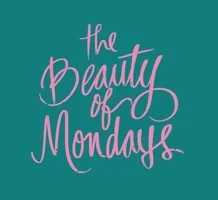 How did your weekend go? Fast? Exciting? Slow? Wakey. Wakey. Time to experience another week.
Well, my son's back from science school. A week away from my youngest hurt my heart, even though I knew he loved every moment and deserved the opportunity. #mommyproblems. With his return, I'm back to laundry loads, fall festivals, and birthday parties this week.
Also, according to Mississippi, To Kill a Mockingbird makes them uncomfortable. DUH! Racism should make one uncomfortable. If a book makes you uncomfortable, but you're perfectly fine with confederate flags and statues, you're beyond help, folks. Societal issues and artworks discussing them should make you want to change for the better. If anything, this moment makes banned books all the more important.
Speaking of books…
What I Read Last Week
Dude, I was on a roll last week. Steampunk. Violent Sisters. Manifestos. What didn't I read?
5/5 Deliciously demented and wicked. Toss in magical realism and you have a winner.
5/5 Review to come
For a first-time steampunk reader, consider me a fan of this book. I will be reading the next of the series, and considering I'm more of a standalone book reader, this deal's big. 4/5
What I'm Reading This Week

Kate Weston can piece together most of the bash at John Doone's house: shots with Stacey Stallard, Ben Cody taking her keys and getting her home early—the feeling that maybe he's becoming more than just the guy she's known since they were kids.
But when a picture of Stacey passed out over Deacon Mills's shoulder appears online the next morning, Kate suspects she doesn't have all the details. When Stacey levels charges against four of Kate's classmates, the whole town erupts into controversy. Facts that can't be ignored begin to surface, and every answer Kate finds leads back to the same question: Where was Ben when a terrible crime was committed? – Goodreads
I cannot tell you how chilling this book feels. If you do not feel anything, may I suggest checking your pulse and your soul. This story's real, and I'm saddened to say, character reactions show how far society has to go before we can say we're fine. Please cop this book, if you're able. – Crafty
A year ago, Sunny Nwazue, an American-born girl Nigerian girl, was inducted into the secret Leopard Society. As she began to develop her magical powers, Sunny learned that she had been chosen to lead a dangerous mission to avert an apocalypse, brought about by the terrifying masquerade, Ekwensu. Now, stronger, feistier, and a bit older, Sunny is studying with her mentor Sugar Cream and struggling to unlock the secrets in her strange Nsibidi book.
Eventually, Sunny knows she must confront her destiny. With the support of her Leopard Society friends, Orlu, Chichi, and Sasha, and of her spirit face, Anyanwu, she will travel through worlds both visible and invisible to the mysteries town of Osisi, where she will fight a climactic battle to save humanity. – Goodreads
I've waited for this sequel with trembling hands. I loved Okorafor's first book of this duology. I hope it turns into a series.
Typically, I try to avoid books with more than 400 pages. But, with enthralling picks like the ones above, yeah, avoiding them's a problem. – Crafty
What I Brought into My Book Lair
I'm on a book buying ban for the rest of the year. So far, I'm heeding to this ban. Overdrive, however, feeds my TBR more than I thought. So, my book lair's filling faster, but my wallet's full. Win-win.
In a split second, Jenna Gray's world descends into a nightmare. Her only hope of moving on is to walk away from everything she knows to start afresh. Desperate to escape, Jenna moves to a remote cottage on the Welsh coast, but she is haunted by her fears, her grief and her memories of a cruel November night that changed her life forever.
Slowly, Jenna begins to glimpse the potential for happiness in her future. But her past is about to catch up with her, and the consequences will be devastating . . . – Goodreads
I've read nothing but good reviews. I hope they're true. – Crafty
Read a banned book this week, if you can, to show Mississippi's citizens how wrong pulling books from school curriculum is and how such behavior hurts us all.
What's on your menu this week. Whatever you choose, enjoy!
Happy Reading!