Top Ten Tuesday is an original feature/weekly meme created by The Broke and The Bookish.
Halloween freebie. Yeah, I talk about books, movies, and whatever pops into my head. Throw music in the mix and you pretty much grasp what entertains me. If you're headed to a knockout party, make sure these ten tunes keep you on the dance floor and thrilled with more jumps than you expected.
For this top ten, I'm including songs that any Halloween party worth its salt should include. Caveat: I'm excluding my main man, Michael Jackson and his amazing tune, Thriller from the list.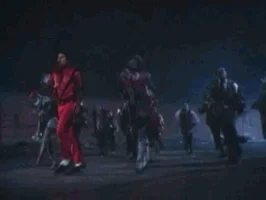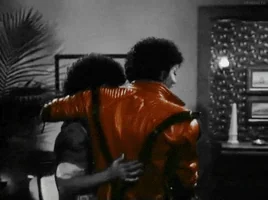 (I can post him all day long, ya'll)
He's a given. So,  yeah. Mr. Popularity (Well-deserved, by the way) will eat his popcorn in the heavenly clouds tonight.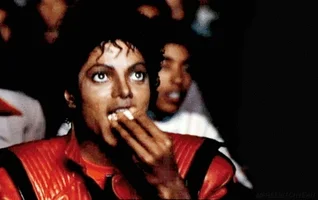 Same goes for…
"Monster Mash" by Bobby "Boris" Pickett 
"Time Warp" from The Rocky Horror Picture Show 
"Ghostbusters" by Ray Parker, Jr. 
Sorry. Uh-uh. Not tonight. We know they're also a given at Halloween parties. We'll leave them in the VIP section with the King of Pop.
Spin the turntables…
Dracula's Wedding

 (Outkast featuring Kelis)

. For the hip-hop heads, this tune off Speakerboxx/The Love Below deserves a spin. Poor Dracula. He's in love. Usually, he flips women. But, one particularly woman snatches his attention and he's off the charts with how he feels for her. Kelis brings her lovely vocals to a delicious tune. 
Sympathy for the Devi

l (The Rolling Stones)

. Normally, I wouldn't give him any. However, this tune makes you consider how his work in making the world move, albeit in negative fashion. Give the hoofed one some credit. Just don't expect any love in return. 
I Put a Spell on You (Screamin' Jay Hawkins). There's something fiendish and delectable about this man's insistence on owning the subject of his desire's love. He sings about putting a spell on this woman. Yet, by song's end, you realize he screams of her spell on him. Oh my! 
Torture (The Jacksons)

. Yeah, I cheated. My list. My rules. Sue me. One woman spooks them into leaving their inhibitions behind. Throw my name in the ring. Show me what you got, honey.
Teeth (Lady Gaga)

. Show me her teeth. Show her how far you're willing to go. She's a big girl. She'll take it. 
Superstition (Stevie Wonder)

. Grab some funk. Grab some rock. Grab some killer vocals. But, keep those beliefs in check, or else, you'll suffer. 
Haunted (Beyonce)

. Queen B's haunting, excuse the pun, song about changing one's skin for the thrill and chase, well, leaves you haunted. 
Freaks Come Out at Night (Whodini). Do they? Oh, I've seen many more in the daytime at Target. Still, this hip-hop classic deserves a play at your party. 
Black Magic Woman (Santana)

. When you need to slow the party's roll a bit, darken the house more and cool your heels. Take a listen to a song inspired by me. Just kidding. . Maybe.
Somebody's Watching Me (Rockwell featuring Michael Jackson a.k.a. The King of Pop). I've broken my own rule already. Mr. Jackson features on the chorus of this paranoid track. Look behind you. Did you check your windows and doors? Can't be too sure, you know. 
Have fun tonight, Boils and Ghouls! Be mindful of your neighbors, though. It's Tuesday, not the weekend, and the fun has to end sometime.
Nighty-night!