Good Monday, Everyone!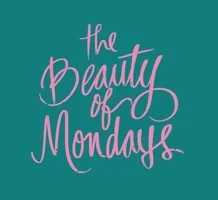 How did your weekend go? Fast? Exciting? Slow? Wakey. Wakey. Time to experience another week.
Did you enjoy an extra hour of sleep yesterday? Or, did you miss an important engagement because you forgot to set the clock? Well, I'm wishing more of the former than the terrible latter. But, by Monday, you're forgiven if you forgot to set your clock back an hour.
Personally, I enjoy "fall back" time. I feel the extra hour given, and on a daily schedule of run, run, and run some more, it's appreciated. Also, I sense a cozier vibe as night approaches sooner. However, I understand how some parents despise the time change when dealing with their children coming home in the dark. But, remember, it doesn't get that dark, even if the sky appears so.
"Fall Back" is here to stay, despite some states (e.g. Maine, Massachusetts) opting not to follow. Who doesn't want an extra hour to read, people?
Speaking of which…
What I Read Last Week
Started strong, but ended rather weak as I figured its resolution prior to reaching 1/3 of the book.
I enjoyed two of the three perspectives presented. Hattie, the manipulative cook of the story's drama, served as the perfect smart/bad girl and her chapters engaged me, along with Peter, the high school teacher playing a big role in the drama. However, Del, the sheriff in charge of Hattie's homicide case, lagged the story's momentum.
As said, I solved the ending nearly 1/3 into the book and would have preferred the ending with a plausible motive teased and outright set-up as the story progressed.
I still found the story enjoyable, albeit predictable.

Verdict

: 3.5/5 Macbeth production tickets.
What I'm Reading This Week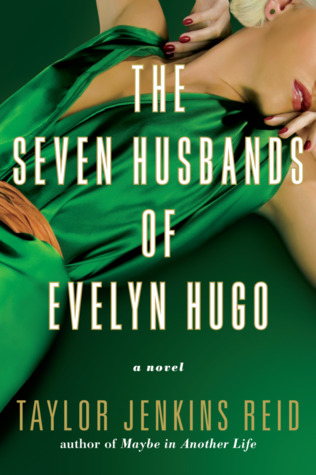 Evelyn Hugo is finally ready to tell the truth about her glamorous and scandalous life. But when she chooses unknown magazine reporter Monique Grant for the job, no one in the journalism community is more astounded than Monique herself. Why her? Why now?
Monique is not exactly on top of the world. Her husband, David, has left her, and her career has stagnated. Regardless of why Evelyn has chosen her to write her biography, Monique is determined to use this opportunity to jumpstart her career.
Summoned to Evelyn's Upper East Side apartment, Monique listens as Evelyn unfurls her story: from making her way to Los Angeles in the 1950s to her decision to leave show business in the late 80s, and, of course, the seven husbands along the way. As Evelyn's life unfolds through the decades—revealing a ruthless ambition, an unexpected friendship, and a great forbidden love—Monique begins to feel a very a real connection to the actress. But as Evelyn's story catches up with the present, it becomes clear that her life intersects with Monique's own in tragic and irreversible ways. – Goodreads
Finally, my hold for this book on Overdrive came through and I cannot wait to dig into this story, which promises tales of passion and disappointment. Don't disappoint me, please!
What I Brought into My Book Lair
Nada. Zilch. My no-buy ban continues and I'm enjoying books I either hold in my possession or I've held in Overdrive. As the year ends, I'm reading as I go. Picking what interests me without prior planning and I feel free by doing so. Yeah, I guess I'm mood reading as I go.
May your week go as plan with little drama or discourse. But, whatever you take in, enjoy!