Good Monday, Everyone!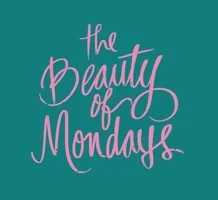 How did your weekend go? Fast? Exciting? Slow? Wakey. Wakey. Time to experience another week.
I'm in a relationship with my dentist. Ha! There's nothing salacious happening. I'm simply going back into his office Tuesday for more work. Yeah, it's a dental project. But, it's my last one for a while (until next year). I can imagine not wanting to do jack squat after the procedure. So, I'll get as much reading done this week as I can after swallowing several painkillers.
I wonder if writing will ease or encourage pain? I'm on a good streak this month and I do not want anything distracting my flow. Ugh. Let's get done with this dental work. I'm ready to move on. My dentist is a nice fellow, but I'm over it. Know what I mean?
Anyway…
Ever find yourself slowing your reading after winning your reading challenges? I think that's what happening to me. I beat my goal and I'm like, "Can a sister just read?" Oh well. I'm finding good stories to pass my time. So, it's a win-win nonetheless.
On with the show…
What I Read Last Week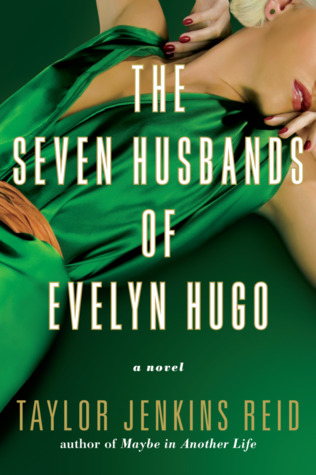 Saying I enjoyed this book is an understatement. I embodied this book as a living witness to it's enthralling journey. Why did it end? Usually, I'm wary of movie adaptations of books, but I'm good, if one makes one. Just pick the right actors/actresses and edit nothing! 5/5
What I'm Reading This Week
Two girls are forced into the woods at gunpoint. One runs for her life. One is left behind…
Twenty-eight years ago, Charlotte and Samantha Quinn's happy small-town family life was torn apart by a terrifying attack on their family home. It left their mother dead. It left their father — Pikeville's notorious defense attorney — devastated. And it left the family fractured beyond repair, consumed by secrets from that terrible night.
Twenty-eight years later, and Charlie has followed in her father's footsteps to become a lawyer herself — the ideal good daughter. But when violence comes to Pikeville again — and a shocking tragedy leaves the whole town traumatized — Charlie is plunged into a nightmare. Not only is she the first witness on the scene, but it's a case that unleashes the terrible memories she's spent so long trying to suppress. Because the shocking truth about the crime that destroyed her family nearly thirty years ago won't stay buried forever… – Goodreads
This book packs action from day one. Given that it's a long book (500+ pages), I'm reading slower. But, I'm not losing interest. Not at all.
On the other hand…
Taja Brown lives with her parents and older brother and younger sister, in Houston, Texas. Taja has always known what the expectations of her conservative and tightly-knit African American family are—do well in school, go to church every Sunday, no intimacy before marriage. But Taja is trying to keep up with friends as they get their first kisses, first boyfriends, first everythings. And she's tired of cheering for her athletic younger sister and an older brother who has more freedom just because he's a boy. Taja dreams of going to college and forging her own relationship with the world and with God, but when she falls in love for the first time, those dreams are suddenly in danger of evaporating. – Goodreads
This one's boring me. I don't want to DNF this tale, but I may pause it for another time. It's middle-age fiction. But, I've read books aimed at the demographic, which amazed me. I need something to spark – flame – soon, or in the DNF bin it'll go.
What I Brought into My Book Lair
Okay I blew my book ban. But, the book's nonfiction. Can I get a pass since I read mostly fiction? Yes? No? I'm giving myself one. *Blowing raspberries*
I told you guys I'm a Michael Jackson stan, and in retrospect, his brothers. I don't feel guilty at all for glitching my ban. I'm back on it. Muahahahaha.
I hope you all have a good week. While I writhe in pain this week, I wish you joy (LOL!)