Good Monday, Everyone!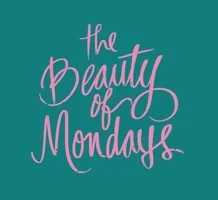 Thanksgiving's gone. Prince Harry's marrying Meghan. Off to work and the daily grind I go.
How's your Monday?
I hope the day started swell for you as beginning a new work week can prove daunting. After a long week of cooking, decorating for Christmas (Can you believe the time?), and rushing to buy a new fridge, I must return to semi-normalcy (What's normal anyway?). Early mornings, rushing my children out the door to school, and dealing with students begins mine.
However…
This weekend, I managed to see the film adaptation of R.J. Palacio's Wonder.
My son and I found this adaptation cute and close to the original piece. Although I felt a bit miffed over the exclusion of Summer's point of view (Those befriending the main character, Auggie, share their own perspectives of their part in his world) and would have enjoyed seeing her receive more time on-screen.
Oh, Hollywood, try harder.
Bar that single issue I had, I recommend seeing this film, whether you're a parent or not. It's a heartwarming tale of owning your world, no matter your age or circumstance, and seeing life for the joys offered.
As for reading, well…
I'm still reading the actual book version of Palacio's Wonder. Ha! My mind's wandering and focusing on one shiny book at a time proves difficult. As I read one, another pops in at the most inopportune occasion and steals my attention.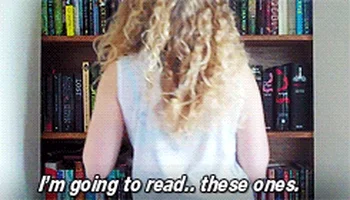 So,  I'm back to reading multiple books at one time. This week, I'll finish Wonder (hopefully!). Yet, I'm at the halfway mark of a splendid tale of 1920s NYC amid flappers, magic, supernaturally-talented teens and young adults…
Do you believe there are ghosts and demons and Diviners among us?
Evie O'Neill has been exiled from her boring old hometown and shipped off to the bustling streets of New York City–and she is pos-i-tute-ly ecstatic. It's 1926, and New York is filled with speakeasies, Ziegfield girls, and rakish pickpockets. The only catch is that she has to live with her Uncle Will and his unhealthy obsession with the occult.
Evie worries he'll discover her darkest secret: a supernatural power that has only brought her trouble so far. But when the police find a murdered girl branded with a cryptic symbol and Will is called to the scene, Evie realizes her gift could help catch a serial killer.
As Evie jumps headlong into a dance with a murderer, other stories unfold in the city that never sleeps. A young man named Memphis is caught between two worlds. A chorus girl named Theta is running from her past. A student named Jericho hides a shocking secret. And unknown to all, something dark and evil has awakened….  – Goodreads
Pros:
Fast-paced
Omnipresent point of view. Each character's viewpoint and motives find attention via its narrator, who's all-knowing.
Historically on-point with detailing and characterization, including slang and issues of the era.
I like reading and discovering some of the characters supernatural abilities. One's a healer. One can see a person's life via items held. One can disappear from another's eyes without physically leaving.
Secrets. Secrets. Secrets. I love secrets.
Cons:
Long. At six hundred pages, I'm definitely passed my desired page limit (I tend to stop at four hundred pages, unless the book's intriguing). But, as mentioned previously, the story moves fast and keeps your attention.
It's the beginning of a series. Do I offer commitment? Or, leave this as a standalone opportunity? Ugh. Decisions.
What are you reading this week? Decorating? Crying into your pillow because a new week's ahead?
Nevertheless, smile. You're winning without realizing it.