November's gone. Kaput. Over. I spent Thanksgiving with peace and quiet and good food, only to find myself not mentally prepared for Christmas. But there's still time to put on a happy face, right?
Books
This month, I managed six books. One nonfiction (Remember I mentioned adding more nonfiction in my life? Yeah. I meant it) and five fictional works. I think I'm dealing with a slowdown. Blame the holidays. Blame the fact that I've read one hundred and forty one books this year. My cup's full. Not complaining, but realizing that a slowdown by year's end makes sense.
Also, I read these books despite a lingering affair with my dentist. Sounds strange? Well, yeah. Seeing your dentist on a weekly basis for an entire month's odd, but necessary. Thankfully, my health's coming along, and with Washington D.C. determined to hurt its citizens' mental and physical health, I've made these two measures key priorities. So, with healing time on my hands, I sought refuge in books.
I thought I would end the year not buying books. I lied. But, it's a lie bookworms tell ourselves: book buying bans. Ha! A lie. A plague. A unicorn of immense proportion. I bought a novella by Karin Slaughter for $.99 on Kindle. I panicked. I clicked. I read. Sue me. I'm certain I'm not buying anything, but since I've traveled that road, I'm not holding my fingers to the fire should I relapse.
However, let's focus on the books that I did not buy, but borrowed. Good job, Me!  What follows are the books I read in November, ranging from somewhat unnecessary to glorious to an absolute pleasure for fans
 I like Karin Slaughter. Her books chill me with their terrifying plots that one knows can happen in real-life. There's no blur. I swear some of the stories she writes stem from newspaper clippings.
Karin Slaughter's Last Breath serves as a prequel to The Good Daughter, with Charlie's (Charlotte), the latter book's main character's early career as the focus. Charlie starts a case involving a fifteen-year old girl, Flora (Florabama Faulkner. What a name!) and her potential emancipation from her meth-addicted grandparents.
But, some little girls possess more spice than sugar, don't they?
Initially, I didn't find a need for this prequel as The Good Daughter provided enough characterization to get the gist of Charlie's life. However, considering I read TGD first, I liked seeing discussed aspects come into play as they forged ahead in this tale.
Biggest Pro: The case's resolution. Girl Scouts run deeper than you'd think.
Biggest Con: You don't have to read this before The Good Daughter as pretty much a lot of info's discussed in the latter book.
Verdict: 3.5 out of 5 Boxes of Thin Mints (Read the book to catch the hint)
Told in multiple perspectives, this story presents one girl's effect on two men in small-town Minnesota. As a dreamer, Hattie wants to go to NYC as an actress. However, she finds her dreams curtailed and secrets unburdened upon her death.
What started strong became rather predictable and lagging by its end. I sensed the ending 1/2 into the book. Mejia presented a possible ending where I would have preferred.
Still enjoyable. 3.5/5
  As mentioned, I like Slaughter's stories. They're suspenseful, filled with unlikable characters, and crazy plots. They snatch your attention, while whirling you in a tailspin.
Pros:
1. The sister dynamic floored me. Sam appeared to be the most fitting in her anger, but she's aims for peace and quiet resolution; whereas, her sister Charlie, seemingly goes through life angry, despite (seemingly) having the least to be angry for. When info reaches the reader, well, reasons behind their personalities grant far complex pictures than previously understood.
2. I liked the ending. I assumed I knew plot points and Slaughter informed me that I needed to experience the full ride before gambling on potential endings.
Cons:
1. I love Slaughter's writing, but she tends to overwrite, offering information that slows her stories' pacing. Often, some information requires more editing than she believed.
2. As described in con #1, the book's long. With some editing, the story would move faster.
Verdict: 3.5 out of 5. A good story with complex characters amidst small town tragedy. Unfortunately, overwriting filled with informational not necessarily pivotal to its plot slows its pacing, making the tale seem longer to finish. Still worth a read, though.
The Roaring Twenties serve as the backdrop of murder, mysticism, and the supernatural. After leaving her Midwestern home, Evie O'Neill moves to New York City to live with her eccentric Uncle Will, curator of a museum chronicling the supernatural. As she settles in, ritualistic murders occur throughout the city and her uncle's been summoned to work the case, introducing gifts Evie and other characters possess that haunt them and help their fellow New Yorkers.
Pros:
Libba Bray does her homework. She presents this tale with research, care, and proper world building. Slang (though overused at times), pop culture, and historical references to the time mesh well with the plot and its characters.
Lush description. You visualize the scenery laid in front as you turn each page.
Diverse characters. It's NYC. It better be. Women, young and old, African-American, Biracial/black, Jewish, gay, you name it. They're included. Why not? It's NYC, people (Ahem, looking at you, Friends).
No spoilers! But, a great set-up for the next book or the series as a hold begins by story's end.
Omniscient point of view. An unseen narrator gives each character their own point of view, sharing information we would not know, given the story's full scope. I'm glad Bray decided on this point of view as seeing the tale through Evie's (sometimes) annoying eyes would have caused a reading ceasefire.
Cons:
600 Kindle pages! For me, I tend to like my books no more than 400 pages long. While the book's captivating, the length tends to show. Some description could have been scrapped, and unfortunately, some characterizations suffer.
The middle meddles a bit. You want Bray to get to the point and move the plot along by leaving some unnecessary scenes out as they hurt the story's pacing.
Some slang overuse. But, I get it. She wants her readers to be in the moment. But, it's a bit eye-roll inducing.
I would have liked more time with Theta, even Memphis. As they're the two characters I gravitated towards as the story progressed. Hopefully, in the next books, they get more time.
A love triangle of sorts I didn't believe. But, hey. It's not such a big deal in the end.
Verdict:  A good read. While I normally do not read series, I plan to move on to its sequel, Lair of Dreams. 3.5/5 Sips of Giggle Water aka Gin.
Call me a Michael Jackson stan, if you must. I'm not ashamed. But, my love for his voice started somewhere.
His family. His band of brothers: The Jackson Five
This book offers pictures, quotes, and memories any Jackson Five fan, casual or stannish (me) would consider vital. Even if you're not a fan, this coffee table book would make a fine addition to your library.
Verdict: 5/5 Top 10 Hits
It's not often that I read a book, expecting one thing based on its blurb, and foreclosing on an entirely different experience. Yet, when such an occurrence sits on my doorstep, I sing its praises until my voice no longer roars. The Seven Husbands of Evelyn Hugo stole my voice and I'm happy for the theft.
Evelyn Hugo's a fading movie star. She's loved. She's lost. She's gained pleasures for which others dream. But, she's more than a celluloid image on-screen. She's deeper than tabloids blubber. She's someone you'll wish asked your hand in shadowing their lives.
When this book's promotion began, I expected glamour, passion, sex, and hot Old Hollywood gossip. A throwaway and easy read. Don't allude that none of these aspects occur in the tale. They do. But, they occur in a story more complex and rich than the blurb describes.
Simply put: I found myself in love with her. For many of us, in a certain community, we've yearned for such a tale, and by grace, we have it.
Without giving too much away regarding this tale, and it's hard because a main plot point would spoil the entire book, Taylor Jenkins Reid offers a story of a woman's journey through sex, sexuality, secrets, hope, love, loss, and personalities. Each husband, introduced by a personality trait, offers a freeway exit coursing Evelyn's road to self-discovery. She's not immediately likable, which enamored me. There's nothing clean or fresh about her. She rattles your nerves and brings you to your knees as you beg for more.
All I can recommend is to read this book. It's one of the best 2017 offered. It's lush, rich, surprising, beautifully tragic, stunning…
Ugh! I'll stop. Take my word for its value. This book's a killer to one's soul. Reid nailed a tasty tale for readers willing to drown themselves, not in misery, but in glory and delicious abandonment.
I read this book on Overdrive.com. But, my word, I'm adding this tome to my collection. Try and stop me.
Read on!
Verdict: 5/5 Tantalizing Memoirs
Movies
My son and I found this adaptation cute and close to the original piece. Although I felt a bit miffed over the exclusion of Summer's point of view (Those befriending the main character, Auggie, share their own perspectives of their part in his world) and would have enjoyed seeing her receive more time on-screen.
Oh, Hollywood, try harder.
Bar that single issue I had, I recommend seeing this film, whether you're a parent or not. It's a heartwarming tale of owning your world, no matter your age or circumstance, and seeing life for the joys offered.
4/5 Loving Representations of Differences
FYI: I DNF'd the book version. I lost interest midpoint. But, my son enjoyed the book. So, it's a win, no matter the version. I simply feel the movie's better than its book. Yeah. Sometimes film adaptations surpasses its book origins. #UnpopularOpinion
I love Marvel. My family loves Marvel. Scratch those two sentences. We ride hard for Marvel. However, I must admit that we thought one franchise proved an exception to its greatness: Thor. Talk about boring. Save for the glory that is Loki (Oh, Hai Tom!), we treated this franchise like the Marvel's black sheep brother. Thanks but no thanks. Of course, Thor – Loki, ha! – fit swell into The Avengers and other featured Marvel appearances. But, unlike most of his comrades, Thor could not keep my interest as a standalone franchise.
Cue the inevitable.
Yeah. Thor: Ragnarok rocked my world. Give Taika Waititi more action movies to direct. Stat. Add his directorial talent plus laughs and Cate Blanchett. Oh, Cate Blanchett! Oh, honey!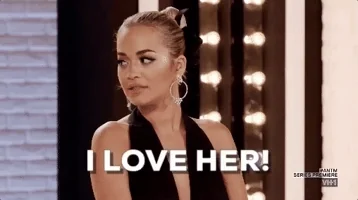 I'm not eating crow. I'm appreciating the movie's acknowledgment of a change. As the cliche states, third times the charm. Boom! Certified winner.
4/5 Tessarect Snatchings
*You might want to check out The Avengers: Infinity War trailer for an awaited wig snatching, too. With Black Panther purring in my ear and Infinity War, my life's overloading with glorious movie-viewing power.*
Well, that's November for you. This month started painfully, but I regained my smile, great stories and movies to forget the dentist's chair after all.
On to December…