Wakey. Wakey. Happy Monday, Everyone! Did you have a swell, but short, weekend? While I cannot assist on the brevity of the situation, I can hope you rejuvenated from last week.
Maybe I'm chipper because this week's my birthday week and I'm determined to have a quiet and peaceful week. Tall order, right? But, given my near forty-one years on this Earth, I shall have my wish if I want it.
In addition to my birthday on Thursday, I have my fifth-grader's final Christmas recital tonight. Since his future middle school and high school eliminated recitals (Thankfully, I cannot lie!), this year's the last. Let's face it. I have conflicting thoughts about his last recital. On one hand, next year, I won't fight for a parking space nor give other parents the side-eye for daring to save seats within the tiny space we're granted during the performance. Some parents can be real beasts about showing how little home training they possess, and no doubt, teach their children. I won't miss the inconvenient hours either. Depending on your child's grade, you either attended at six, or in my case, in the higher elementary grades (3rd-5th), seven on a Monday night.
Yes. After a long day at work, I have to muster strength and care to see kids sing the same damn Christmas songs every year.
But…
On the other hand, since this performance is his last, it's a signal of his growing past elementary toys and moments, only to face middle school – an era pushing me farther into the background of his maturity. Ugh. Parental conundrums suck. Maybe I'll promise to plaster a smile on my face and enjoy the close calls in the parking lot when two cars battle over a compact space despite driving two gas guzzlers. I'll smile when a kid sings "All I Want for Christmas Are My Two Front Teeth" off-key. It's my last. *Cue tears*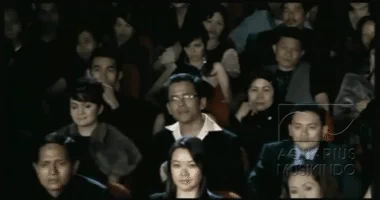 Enough complaining already…
My Plate's Full This Week
Two movies. Count them. Two movies vy for my attention.
Ever hear of the movie, The Room? It's a mess. Unintentionally funny. It's a mess of a movie and I cannot believe I watched it. But, The Disaster Artist, starring James Franco, recalls the ridiculous steps Tommy Wissau made to reach his dream of making a movie. He lives in infamy and I cannot wait to see how Franco handles this debacle. I'll clutch my side for sure. Image Credit
Guillermo Del Toro's a directorial genius. He transports you into fantastical worlds and you buckle up ready to accept anything he offers on-screen. From The Orphanage to Hellboy to Pan's Labyrinth, he's convinced me to follow him.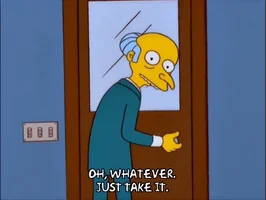 I have no idea what's happening in the trailer. But, I trust him. I trust Del Toro's sneaky, mysterious cinematic ways. I won't feel disappointed. Image Credit
Meet Eleanor Oliphant. She struggles with appropriate social skills and tends to say exactly what she's thinking. Nothing is missing in her carefully time-tabled life of avoiding social interactions, where weekends are punctuated by frozen pizza, vodka, and phone chats with Mummy.
Then everything changes when Eleanor meets Raymond, the bumbling and deeply unhygienic IT guy from her office. When she and Raymond together save Sammy, an elderly gentleman who has fallen on the sidewalk, the three become the kinds of friends who rescue one another from the lives of isolation they have each been living–and it is Raymond's big heart that will ultimately help Eleanor find the way to repair her own profoundly damaged one. – Goodreads
Eleanor wears her readers out. She lives through self-inflicted rules and rituals, almost exhausting you as you read. Yet, you're willing to deal with her triggers as she navigates her world, trying to fit her square peg in a round hole.
Beautiful line so far: "There are scars on my heart, just as thick, as disfiguring as those on my face. I know they're there. I hope some undamaged tissue remains, a patch through which love can come in and flow out. I hope."
Wow. Eleanor says this after wondering if men look at themselves in the mirror, after reading newspapers, only to compare themselves to younger, thinner men. Do they have the same unflattering thoughts women do? I cannot help but tolerate and accept her idiosyncrasies to get to her soul.
Oh yeah! Reminder, my birthday's Thursday.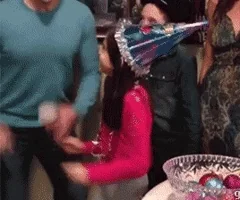 I survived the 70s, 80s, 90s, 00s, and barely holding on to whatever this decade's called. But, I'm here! I'm here!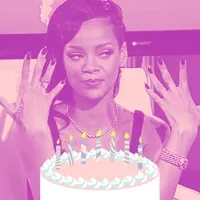 National Booze Day. What? It's not an actual holiday. Nah. Scratch that mess. I'll make it so.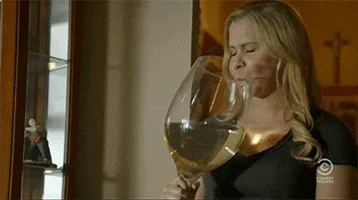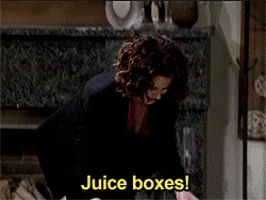 I'll save you a glass, followers. Trust. I'm taking the next day off. Three-day weekend or hangover. Whichever comes first.
A great week guaranteed for all!
P.S. I changed my pic. Why not?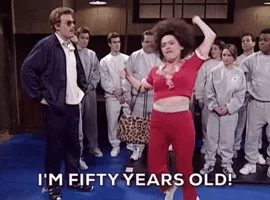 Not yet…Damn!