Technically, it's summer as I write this post. Summer means various things to people. Road trips. Amusement parks. Budgeting pedicures for ashen feet you thankfully hid during colder months.
However, to me, summer means distraction. Hot days. Poolside conversations. Vacation. This small list contains excuses to not write or read — if I let them. Like summers before, I promised to stay on my writing and reading A-game only to usurp the game for distracting pleasures.
This go-round, I pledge several objectives to meet my writing and reading goals.
Read one book a week

. By reading one a week, I'm pacing myself without trying to overcome some ridiculous marathon I've created in my head. One book a week equals four books a month, which sums to twelve books this summer. Great!

My reading often stifles my writing. So, slowing my reading output helps my writing output by giving a balance. I cannot have my two favorite mental children battling for Mommy's love and attention.
---
Set a weekly word goal, instead of a daily word count

. Trying to cram at least 1000 words in a hot, summer's day is not the business. My schedule may be too packed to sit in front of a computer and write. However, by setting a weekly goal of say, 3000 words, I can either divide them via seven days, three days or dare I type this oddity, one day.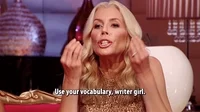 ---
Attend a writing group

. Not only will I get free air-conditioning, I will get proper critique, making sure what I wrote shows promise or resulted from a fever dream, due to not enough air-conditioning.
---
Outline at least half of my #WIP's middle and/or end

. I'm a proud pantser and continue to enjoy my writing freedom. However, being a pantser, writing wild and free, comes with a caveat: writer's block. Summer and writing blockage roll together thick as thieves. Using an outline to stymie that wild pack helps me finalized a project I've worked for years (4 years!). Plus, I'll stay on track.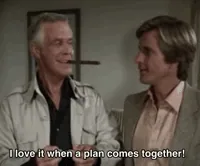 ---
*Raises Hand*
I solemnly swear to uphold these pledges because, for the love of all that's good, I will finish this #@#$ novel!
Thank you! Photo by Ksenia Makagonova on Unsplash