"We want you know we forgive you and we thank you for bringing us together."
Julie Anne Peters' Lies My Girlfriend Told Me offers fresh blood into YA. Not only does it focus on positive lesbian representation, but it's honest, sweet, and realistic. No one's buried (aka dies). No one suffers for their love. No one becomes this super representation of what being a lesbian precludes by becoming a caricature.
What this story does do is set a tone about grieving and finding friendship and love as respectful follow-ups, and that's refreshing. It's not depressing.
Pros:
1. Realistic Characters. Alix, Liana, and Joss speak, think, and act like teens. There is not a shred of Whedonesque speech in the text. I believe these girls are their ages. They have typical teen concerns and they work through them as you would expect. Also, you get various styles of parenting. No super parents. No missing ones, either (though there's a set that's rather neglectful via their means).
2. Proper Teen Lesbian Representation. Liana, Swanee, and Joss are lesbians. But, they're not super lesbians as in they are representing themselves as humans with flaws, desires, and coming of age moments afforded to straight characters.
3. Cohesive and Realistic Plot. The grieving's natural. This book does not read like an Aaron Spelling teen drama. No meddling middle. No horrid ending. Peters creates a believable series of events for which you see yourself, the reader, as part.
4. Quick. Engaging. 
Cons :
1. The cover. I'm not particularly fond of it. But, it's a nitpick.
Overall, I would like to see this story step farther into the spotlight. LGBTQA representation deserves good storytelling in the forefront, and this one should be seen.
 (Scale 0 to 5)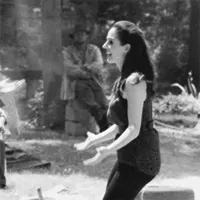 *This review's based on my own unbiased opinion. Thanks for reading!*
Typewriter by Simon Child from the Noun Project
Gifs from Giphy.com