Julie Anne Peters writes a tale of a young teen having it all to the naked eye. However, another teen's appearance propels her to see herself deeper. In 
Keeping You a Secret,
 the protagonist, Holland Jaeger, finds exactly who she is, while having a supposed good life. She has a popular boyfriend, art proficiency, and a wonderful tag team of friends.
However, with the bumps ahead, she discovers what a good life actually entails.
Pros :
1. Realistic Teen Lesbian Representation. Holland and Cece act, think, and speak like teens. The only difference is that they are lesbians. No one's a martyr or oversexed. They are allowed to be actual people and not uber-caricatures.
2. Reality Ensues. When Holland comes out, she (view spoiler). No apple pie treatment. Just reality.
3. Quick. Engaging. Funny at times. Heartbreaking in other moments.
4. Engaging characters. Peters writes realistic characters. From the sweet to the heartless, she encompasses possible humans we would see in our lives.
Cons :
1. Cover. Not a fan. But, hey, I'm not a book cover designer.
Overall, Peters presents another tale for LGBTQA readers and non-alike to enjoy, especially in June, which is Pride month for LGBTQA folks.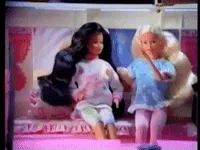 Rating:  
 (Scale 0 to 5)
Typewriter by Simon Child from the Noun Project