Happy Friday, Everyone! Another week's passed. More books conquered. Hungry bibliophiles seek books to feed their ravings. Next week, I'll return to Philadelphia (my hometown) for two weeks. Of course, I'll shop bookstores and any book-loving avenues there.
Also, as expected, I will travel with two books at my disposal. What are they?
From a magnetic new voice, a debut story collection set in Jamaica and America for readers of Zadie Smith, Helen Oyeyemi, and Imbolo Mbue.

"There is a way to be cruel that seems Jamaican to me."

Tenderness and cruelty, loyalty and betrayal, ambition and regret—Alexia Arthurs navigates these tensions to extraordinary effect in her debut collection about Jamaican immigrants and their families back home. Sweeping from close-knit island communities to the streets of New York City and midwestern university towns, these eleven stories form a portrait of a nation, a people, and a way of life.
"How to Love A Jamaican" is not difficult at all, if you just listen. Four stars for various perspectives of life, love, and family set on an island only seen for its shallow vacation fare and Ganga, when complex nuances coat the green isle. 4/5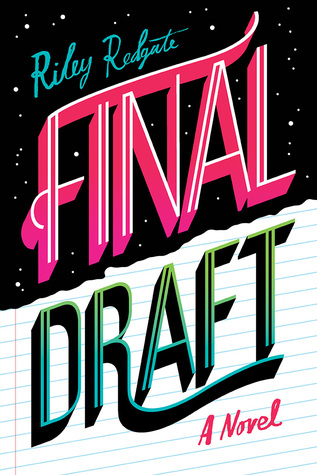 According to Goodreads
The only sort of risk 18-year-old Laila Piedra enjoys is the peril she writes for the characters in her stories: epic sci-fi worlds full of quests, forbidden love, and robots. Her creative writing teacher has always told her she has a special talent. But three months before her graduation, he's suddenly replaced—by Nadiya Nazarenko, a Pulitzer Prize–winning novelist who is sadistically critical and perpetually unimpressed.

At first, Nazarenko's eccentric assignments seem absurd. But before long, Laila grows obsessed with gaining the woman's approval. Soon Laila is pushing herself far from her comfort zone, discovering the psychedelic highs and perilous lows of nightlife, temporary flings, and instability. Dr. Nazarenko has led Laila to believe that she must choose between perfection and sanity—but rejecting her all-powerful mentor may be the only way for Laila to thrive.
I'm enjoying reading LGBTQA material this month. So much great stuff can be found in the YA section. I wish adult fiction would catch up.
Whatever you read, enjoy and share your thoughts. Have a Happy Weekend!