Hey, Everyone!
While I'm knocking out another chapter, feel free to take a gander at this tag about my work in progress, Porcelain.
Thanks to Jessica Rachow for posting hers. Enjoy!
---
What is the working title of your book?
Porcelain
---
Where did the idea for your book come from?
The concept "forgive and forget" always bothered me. There's a pressure to forgive someone after they pulled an egregious act against you. Forgive them and move on. Yeah right! No. What if someone pulled some horrible acts against you and you couldn't forgive and forget as your past hurts your present and future too much?
---
What genre is your work in progress?
Adult fiction/psychological thriller
---
Choose the actors for your movie rendition.
I always knew who I wanted to play in a movie adaptation: a wonderful up and coming actress, Gugu Mbatha-Raw, as Kyra, Benedict Cumberbatch as Dr. Hunter, Julianne Moore as Vivienne Speaks (Kyra's mother), and Rosario Dawson as Daisy, Kyra's girlfriend.
---
One sentence synopsis of your book.
Kyra created the perfect veneer of normalcy, but someone from her past desperately yearns to chip at its porcelain center.
---
Will your book be self-published or represented by an agency?
I'm looking at both avenues. I don't have a clear favorite yet.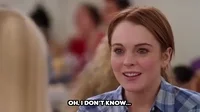 ---
How long did it take you to write the first draft of your manuscript?
A year and a half.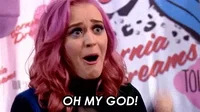 –
Who or what inspired you to write the book?
I created a plot I wanted to see happen in a book with the main character we do not see often.
---
What else about your book might peak the reader's interest?
It's a nailbiter with wit, suspense, and good characters. I want people to go, "What did I just read and how can I tell a friend?"
Tag's open to any writer wishing to partake. Tell a friend!
Thank you! Photo by Angelina Litvin on Unsplash