Happy Friday, Everyone!
Another week's passed. More books conquered. Hungry bibliophiles seek books to feed their ravings, especially as they – me – beat this incredulous heat. Stay frosty, kids!
What is on your #FridayReads list?
According to Goodreads.com
Jen Dixon is not your typical Kansas City kindergarten class mom–or mom in general. Jen already has two college-age daughters by two different (probably) musicians, and it's her second time around the class mom block with five-year-old Max–this time with a husband and father by her side. Though her best friend and PTA President sees her as the-wisest-candidate for the job (or oldest), not all of the other parents agree.

From recording parents' response times to her emails about helping in the classroom, to requesting contributions of-special-brownies for curriculum night, not all of Jen's methods win approval from the other moms. Throw in an old flame from Jen's past, a hyper-sensitive -allergy mom,-a surprisingly sexy kindergarten teacher, and an impossible-to-please Real Housewife-wannabe, causing problems at every turn, and the job really becomes much more than she signed up for.
Jen's hilarious (though some of her quips come off as racially-insensitive, a con). The story moves fast and that's a plus.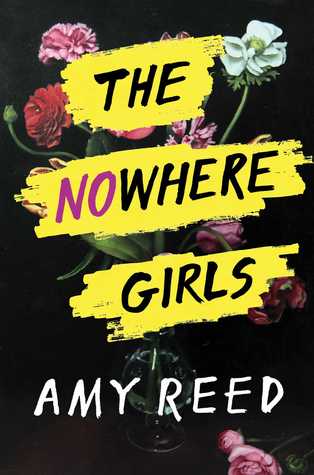 Three misfits come together to avenge the rape of a fellow classmate and in the process trigger a change in the misogynist culture at their high school transforming the lives of everyone around them in this searing and timely story.

Who are the Nowhere Girls?
Boom! That blurb tagged me strong and I'm appreciative for the chance to read its story.
What are you reading this weekend? Happy Friday the 13th, by the way. Get lucky, in all sense of the phrase!
Feel free to share or comment, if you've read any of these titles.