Happy Friday, Everyone!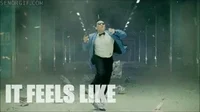 Another week's passed. More books conquered. Hungry bibliophiles seek books to feed their ravings, especially as they – me – beat this incredulous heat. Stay frosty, kids!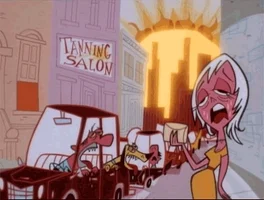 What is on your #FridayReads list?
Two books sit on my ever-growing TBR. One's an LGBTQA classic and the other's a thrilling indictment on social media.
According to Goodreads.com
For almost four decades Armistead Maupin's Tales of the City has blazed its own trail through popular culture—from a groundbreaking newspaper serial to a classic novel, to a television event that entranced millions around the world. The first of nine novels about the denizens of the mythic apartment house at 28 Barbary Lane, Tales is both a sparkling comedy of manners and an indelible portrait of an era that changed forever the way we live.
Ever hear of a book so much growing up that you knew you had to read it as soon as you got the chance? Yep. This book's one of them for me. It moves quickly and the characters, so far, offer active engagement missing in today's books. Don't let the dated references (the 70s through and through) ruin your experience. It's worth a read.
They go through both bottles of champagne right there on the High Line, with nothing but the stars over them… They drink and Lavinia tells Louise about all the places they will go together, when they finish their stories, when they are both great writers-to Paris and to Rome and to Trieste…

Lavinia will never go. She is going to die soon. 

Louise has nothing. Lavinia has everything. After a chance encounter, the two spiral into an intimate, intense, and possibly toxic friendship.
I've been forewarned that I won't like these girls. Ahem! *checks mic* I adore unlikeable characters. I write them, even. Pay attention!
What are you reading this weekend? Feel free to share or comment, if you've read any of these titles.