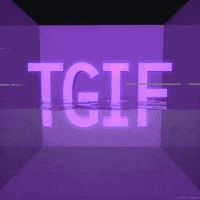 Happy Friday to All! Another week down. More books to read and stories to write. Now I wouldn't call myself in the midst of a slump since I finished two books this week and I'm reading one.
However, I find myself distracted by a channel serving 24/7 Tales from the Crypt, which hinders my reading and writing because I love this show. Oh well!
I have officially one week of summer left and no signs of struggling against doing what I want. My feet are up. My brain's fogged. My t.v. clicker's in hand.
On to the book show:
This weekend I am only reading one book (Thanks, Firestick!). How about you?
From celebrity gossip expert and BuzzFeed culture writer Anne Helen Petersen comes an accessible, analytical look at how female celebrities are pushing boundaries of what it means to be an "acceptable" woman.

You know the type: the woman who won't shut up, who's too brazen, too opinionated–too much. It's not that she's an outcast (she might even be your friend or your wife, or your mother) so much as she's a social variable. Sometimes, she's the life of the party; others, she's the center of gossip. She's the unruly woman, and she's one of the most provocative, powerful forms of womanhood today.

There have been unruly women for as long as there have been boundaries of what constitutes acceptable "feminine" behavior, but there's evidence that she's on the rise–more visible and less easily dismissed–than ever before. In Too Fat, Too Slutty, Too Loud, Anne Helen Petersen uses the lens of "unruliness" to explore the ascension of eleven contemporary powerhouses: Serena Williams, Melissa McCarthy, Abbi Jacobson, Ilana Glazer, Nicki Minaj, Kim Kardashian, Hillary Clinton, Caitlyn Jenner, Jennifer Weiner, and Lena Dunham.

Petersen explores why the public loves to love (and hate) these controversial figures, each of whom has been conceived as "too" something: too queer, too strong, too honest, too old, too pregnant, too shrill, too much. With its brisk, incisive analysis, Too Fat, Too Slutty, Too Loud will be a conversation-starting book on what makes and breaks celebrity today.
I Say:
A lil' learning never hurt nobody! Grammar aside, folks, mixing nonfiction with fiction breaks up genre monotony, you know? So far, these essays fit in tune with gender and sexuality issues pertinent to our society. Along with the #MeToo movement and how women are reclaiming their places in the world to be that "unruly chick" we're taught to control, I'm enjoying this book.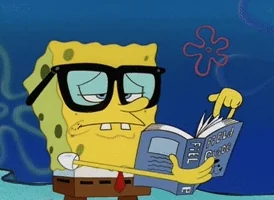 What is on your #FridayReads list? Feel free to share or comment, if you've read this title.