Hello, Fellow Bookworms! It's that time again. A new weekend. The end of a tiring week. Or, maybe the end of a great week. Let's be optimistic, am I right? Back to work. Back to school. Back to whatever joy makes you awake and get on with the day.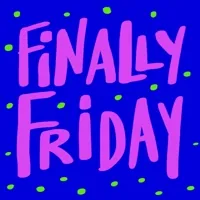 As a bookworm, I'm nosy about what others read. I share what I'm reading. Why not you? What's on your book list this week? An audiobook? A last-minute beach read you're sneaking in as summer prepares to leave us? Doorstopper non-fiction?
Three books. Three books grab my attention this week and promise to carry me through the end of August. Read below to pique your interest. They are my recommendations for the week.
"We've been waiting for an hour." That's what Audrey says. She states it with a little bit of an edge, her words just bordering on cursive. That's the thing I think first. Not: Audrey Hepburn is at my birthday dinner, but Audrey Hepburn is annoyed."

At one point or another, we've all been asked to name five people, living or dead, with whom we'd like to have dinner. Why do we choose the people we do? And what if that dinner was to actually happen? These are the questions Rebecca Serle contends with in her utterly captivating novel, THE DINNER LIST, a story imbued with the same delightful magical realism as One Day, and the life-changing romance of Me Before You.

When Sabrina arrives at her thirtieth birthday dinner she finds at the table not just her best friend, but also three significant people from her past, and well, Audrey Hepburn. As the appetizers are served, wine poured, and dinner table conversation begins, it becomes clear that there's a reason these six people have been gathered together.

Delicious but never indulgent, sweet with just the right amount of bitter, THE DINNER LIST is a romance for our times. Bon appetit.
I Say:
I would not call this a romance. A quirky drama with romantic elements? Yes. But, a full-on romance? No.
I'm enjoying what I'm reading so far. No complications. Quirks. NYC. Audrey Hepburn. Success.
Equal parts Dexter and 50 Shades, this is the eagerly awaited new novel from A. R. Torre, author of the award winning erotic thriller, The Girl in 6E.

The rules are the same. I can't open the door. I can't leave. I can't kill anyone.

The only difference is, I don't set the rules anymore. Guards in grey uniforms do. It is everything I never wanted and everything I always deserved. I write to you now, from a prison cell. My home for the next twenty to thirty years.

That's the going term for murder.
I Say:
I hate reading series because, if they're good, they eventually end and my heart cannot take their tortuous leave. Yet, the first two installments of Deanna Madden enthralled me, so I must torture myself. She'd like that, by the way.
Jojo Moyes meets Eleanor Oliphant in Goodbye, Paris, an utterly charming novel that proves that sometimes you have to break your heart to make it whole.

Grace once had the beginnings of a promising musical career, but she hasn't been able to play her cello publicly since a traumatic event at music college years ago. Since then, she's built a quiet life for herself in her small English village, repairing instruments and nurturing her long- distance affair with David, the man who has helped her rebuild her life even as she puts her dreams of a family on hold until his children are old enough for him to leave his loveless marriage.

But when David saves the life of a woman in the Paris Metro, his resulting fame shines a light onto the real state of the relationship(s) in his life. Shattered, Grace hits rock bottom and abandons everything that has been important to her, including her dream of entering and winning the world's most important violin-making competition. Her closest friends–a charming elderly violinist with a secret love affair of his own, and her store clerk, a gifted but angst-ridden teenage girl–step in to help, but will their friendship be enough to help her pick up the pieces?

Filled with lovable, quirky characters, this poignant novel explores the realities of relationships and heartbreak and shows that when it comes to love, there's more than one way to find happiness.
I Say:
I'm going to Paris this November, so the title snatched my focus. However, its blurb promises a greater story that drives beyond its relatable title.
What are you reading this weekend? There are tons of books to read. What are you waiting for? Grab one.
Any recommendations? Feel free to share them or your bookish thoughts below.
Happy Reading!