Another month. Another set of books read. Summer's technically over. I'm back in the classroom. My kids are off to school. But, Southern California weather dictates the second summer until, well, Novemberish.
August offered tomes of various stature. From an emotional masterpiece to your average beach read, I read them all.
Also, I've noticed that I'm reading either hard print, paperback, or listening to audiobooks. My e-book average lives nonexistent. I honestly think it's the print on my phone's apps. I simply do not like reading ebooks much lately.
What did you read?
Formats/Genres Read

:
Audiobooks: 5                                              Printed books: 5
E-books: 0
Fiction: 9                                                     NonFiction: 1
August Reading List
There are no more cheerleaders in the town of Sunnybrook.

First there was the car accident—two girls gone after hitting a tree on a rainy night. Not long after, the murders happened. Those two girls were killed by the man next door. The police shot him, so no one will ever know why he did it. Monica's sister was the last cheerleader to die. After her suicide, Sunnybrook High disbanded the cheer squad. No one wanted to be reminded of the girls they lost.

That was five years ago. Now the faculty and students at Sunnybrook High want to remember the lost cheerleaders. But for Monica, it's not that easy. She just wants to forget. Only, Monica's world is starting to unravel. There are the letters in her stepdad's desk, an unearthed, years-old cell phone, a strange new friend at school. . . . Whatever happened five years ago isn't over. Some people in town know more than they're saying. And somehow Monica is at the center of it all.

There are no more cheerleaders in Sunnybrook, but that doesn't mean anyone else is safe.
I Say:
The blurb promised a different story than what the tale actually gave. 2/5
---
In this honest and stunning novel, James Baldwin has given America a moving story of love in the face of injustice. Told through the eyes of Tish, a nineteen-year-old girl, in love with Fonny, a young sculptor who is the father of her child, Baldwin's story mixes the sweet and the sad. Tish and Fonny have pledged to get married, but Fonny is falsely accused of a terrible crime and imprisoned. Their families set out to clear his name, and as they face an uncertain future, the young lovers experience a kaleidoscope of emotions-affection, despair, and hope. In a love story that evokes the blues, where passion and sadness are inevitably intertwined, Baldwin has created two characters so alive and profoundly realized that they are unforgettably ingrained in the American psyche.
I Say:
An emotional masterpiece that offers both hope and tragedy at a love pure, and while with fraught, serves as a lesson for love actually moving oft-seen realistic insurmountable mountains.
Mr. Baldwin continues to move my soul as he juxtaposes love with the hatred, stench, and hopelessness found for many blacks in 1970s New York City. Oddly, he writes with such realistic fervor that this book is no longer historical fiction, but a story steaming fresh from 2018's pile.
Tish loves Fonny.
Fonny loves Tish.
New York City works its damndest to push them apart while pressing them together.
Their world, fraught with tragedy, comic relief, and struggle, closes in by the actions of those outside, constantly tapping at their door.
Read this book (I suggest before the coming film adaptation). Your heart and soul, like via Baldwin's other works, will tug, surrender, and tug again for more.
5/5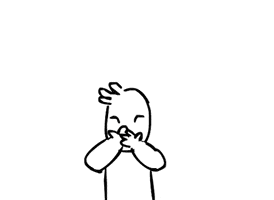 ---
Margaret Simon, almost twelve, likes long hair, tuna fish, the smell of rain, and things that are pink. She's just moved from New York City to Farbook, New Jersey, and is anxious to fit in with her new friends—Nancy, Gretchen, and Janie. When they form a secret club to talk about private subjects like boys, bras, and getting their first periods, Margaret is happy to belong.

But none of them can believe Margaret doesn't have religion, and that she isn't going to the Y or the Jewish Community Center. What they don't know is Margaret has her own very special relationship with God. She can talk to God about everything—family, friends, even Moose Freed, her secret crush.

Margaret is funny and real, and her thoughts and feelings are oh-so-relatable—you'll feel like she's talking right to you, sharing her secrets with a friend.
I Say:
(2018 Rereading; First read in mid-eighties)
I'm 41 years old.
This book still holds up from the first time I read it in the 80s. Sensible scenarios about everything from religion to training bras to getting your first period permeate each page. I cannot lie. Nostalgia flows for earlier times.
Are you there, God? It's me, Latanya, and I still adore this book.
5/5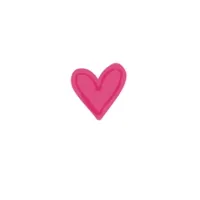 ---
From celebrity gossip expert and BuzzFeed culture writer Anne Helen Petersen comes an accessible, analytical look at how female celebrities are pushing boundaries of what it means to be an "acceptable" woman.

You know the type: the woman who won't shut up, who's too brazen, too opinionated–too much. It's not that she's an outcast (she might even be your friend or your wife, or your mother) so much as she's a social variable. Sometimes, she's the life of the party; others, she's the center of gossip. She's the unruly woman, and she's one of the most provocative, powerful forms of womanhood today.

There have been unruly women for as long as there have been boundaries of what constitutes acceptable "feminine" behavior, but there's evidence that she's on the rise–more visible and less easily dismissed–than ever before. In Too Fat, Too Slutty, Too Loud, Anne Helen Petersen uses the lens of "unruliness" to explore the ascension of eleven contemporary powerhouses: Serena Williams, Melissa McCarthy, Abbi Jacobson, Ilana Glazer, Nicki Minaj, Kim Kardashian, Hillary Clinton, Caitlyn Jenner, Jennifer Weiner, and Lena Dunham.

Petersen explores why the public loves to love (and hate) these controversial figures, each of whom has been conceived as "too" something: too queer, too strong, too honest, too old, too pregnant, too shrill, too much. With its brisk, incisive analysis, Too Fat, Too Slutty, Too Loud will be a conversation-starting book on what makes and breaks celebrity today.
I Say:
Loud. Gross. Old. Slutty. Words often described to unruly women find themselves in a book examining why such words stick to women, celebrities in particular, and how they shape society's fear of women.
Peterson discusses, and, at times, dissects both the negative and positive attributes found in a given group of women she selected.
My favorites:  "Too Strong – Serena Williams"; "Too Old – Madonna". Peterson nails society's anxiety toward these two women with fervor and well-researched velocity, resulting in good writing and thought-provoking moments.
My least favorites: "Too Queer – Caitlyn Jenner"; "Too Naked – Lena Dunham". (I cannot stand these women; so, reading about why Peterson thinks they're not well-received, instead of the problematic issues they create, influenced my decision to rate these chapters low. Enough said.)
3.5/5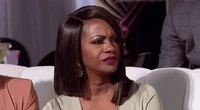 ---
Since she was seven years old, Yvonne has had her trusted violin to keep her company, especially in those lonely days after her mother walked out on their family. But with graduation just around the corner, she is forced to face the hard truth that she just might not be good enough to attend a conservatory after high school.

Full of doubt about her future, and increasingly frustrated by her strained relationship with her successful but emotionally closed-off father, Yvonne meets a street musician and fellow violinist who understands her struggle. He's mysterious, charming, and different from Warren, the familiar and reliable boy who has her heart. But when Yvonne becomes unexpectedly pregnant, she has to make the most difficult decision yet about her future.
I Say:
Yvonne's feeling a bit of a teenage life crisis. Who is she and what will she do with her life? Brandy Colbert brings her character to life by not always having the right answers pinpointed at each chapter's end. Yvonne does what's right for her without preaching and proselytizing, which is refreshing from many young adult books stressing cliched outcomes as the choice to make.
While slow at times, Finding Yvonne is a story well worth a read. You will find yourself concerned about her and her choices, hoping she comes to a reasonable conclusion.
3.5/5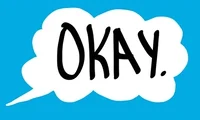 ---
I haven't touched a human in three years. That seems like it would be a difficult task, but it's not. Not anymore, thanks to the internet.

I am, quite possibly, the most popular recluse ever. Not many shut-ins have a 200-member fan club, a bank account in the seven-figure range, and hundreds of men lining up to pay for undivided attention.

They get satisfaction, I get a distraction. Their secret desires are nothing compared to why I hide… my lust for blood, my love of death.
Taking their money is easy. Keeping all these secrets… one is bound to escape.
What if you hid yourself away because all you could think of was killing? And what if one girl's life depending on you venturing into society? 
Enter a world of lies, thrills, fears, and all desires, in this original thriller from A. R. Torre.
I Say:
Ooh, Erotica! Yes, I read it.
"No one is normal. Everyone is just pretending to be normal."
Life would be boring if we were all normal, kid. Let your freak flag fly! Deanna Madden's far from normal. Thankfully, she showcases a world that's fascinating, deliciously tart, and graphic all the same in this no-holds-barred erotic thriller.
Granted this tale is for everyone, but if you like true darkness mixed with sex, cyber work, and a bit of sociopathic behavior (Me! Me! Me!), I highly recommend this tale.
The one con is that I didn't buy Deanna's relationship with Jeremy, but hey, it kept the story moving.
4/5 (I'm on to the next installment, Do Not Disturb)
Bring me some water for this heat.
---
Equal parts Dexter and 50 Shades, this is the eagerly awaited follow-up to the daring erotic thriller, The Girl in 6E, by A.R. Torre.

1. Don't leave the apartment.
2. Never let anyone in.
3. Don't kill anyone.

The rules were simple and I broke them.
Now I must face the consequences.
Everyone else must face me.
I Say:
Less sex. More danger and thrills. While slower than the first installment, this story keeps your stomach in knots.
Deanna's still devious and you still root for her as before.
Jeremy's sweetness continues.
Poor Mike. Enough said.
Marcus Rinza. Evil.
Well worth a read. 4/5. On to the next episode, If You Dare.
This series…
---
I Say:
3/5 Entertaining, but a bit slow.
---
When Sabrina Nielsen arrives at her thirtieth birthday dinner she finds at the table not just her best friend, but also her favorite professor from college, her father, her ex-fiance, Tobias, and Audrey Hepburn.

At one point or another, we've all been asked to name five people, living or dead, with whom we'd like to have dinner. Why do we choose the people we do? And what if that dinner was to actually happen? These are the questions Sabrina contends with in Rebecca Serle's utterly captivating novel, The Dinner List, a story imbued with the same delightful magical realism as Sliding Doors, and The Rosie Project.

As the appetizers are served, wine poured, and dinner table conversation begins, it becomes clear that there's a reason these six people have been gathered together, and as Rebecca Serle masterfully traces Sabrina's love affair with Tobias and her coming of age in New York City, The Dinner List grapples with the definition of romance, the expectations of love, and how we navigate our way through it to happiness. Oh, and of course, wisdom from Audrey Hepburn.

Delicious but never indulgent, sweet with just the right amount of bitter, The Dinner List is a modern romance for our times. Bon appetit.
I Say:
Love. Loss. Grief. Memories. Nostalgia. Friendship. Life.
Serle wraps these topics in magical realism that's believable. No voodoo. No talking plants. Just people discovering that these topics never age.
Clear, vivid writing. Engaging characters. Believable plot (even with the magic, lol).
Well-worth a read. 4/5
---
Equal parts Dexter and 50 Shades, this is the eagerly awaited new novel from A. R. Torre, author of the award winning erotic thriller, The Girl in 6E.

The rules are the same. I can't open the door. I can't leave. I can't kill anyone.

The only difference is, I don't set the rules anymore. Guards in grey uniforms do. It is everything I never wanted and everything I always deserved. I write to you now, from a prison cell. My home for the next twenty to thirty years.

That's the going term for murder.
I Say:
I hate reading series because, if they're good, they eventually end and my heart cannot take their tortuous leave. Yet, the first two installments of Deanna Madden enthralled me, so I must torture myself. She'd like that, by the way.
Unfortunately, this installment dissatisfied me. Alas, all good things come to an end. Preferred the first one and the second one worked me over. But, this one? I felt cold wishing for the check without an after-dinner mint.
Dull.
2/5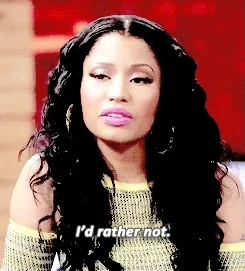 ---
Jojo Moyes meets Eleanor Oliphant in Goodbye, Paris, an utterly charming novel that proves that sometimes you have to break your heart to make it whole.

Grace once had the beginnings of a promising musical career, but she hasn't been able to play her cello publicly since a traumatic event at music college years ago. Since then, she's built a quiet life for herself in her small English village, repairing instruments and nurturing her long- distance affair with David, the man who has helped her rebuild her life even as she puts her dreams of a family on hold until his children are old enough for him to leave his loveless marriage.

But when David saves the life of a woman in the Paris Metro, his resulting fame shines a light onto the real state of the relationship(s) in his life. Shattered, Grace hits rock bottom and abandons everything that has been important to her, including her dream of entering and winning the world's most important violin-making competition. Her closest friends–a charming elderly violinist with a secret love affair of his own, and her store clerk, a gifted but angst-ridden teenage girl–step in to help, but will their friendship be enough to help her pick up the pieces?

Filled with lovable, quirky characters, this poignant novel explores the realities of relationships and heartbreak and shows that when it comes to love, there's more than one way to find happiness.
I Say:
Good, not great, story. In the beginning, Grace easily treads the annoying character doing naive and dumb things at forty that, as a fortysomething, I couldn't see happening, especially as a supposed Gen. Xer. She read younger than I assumed until another character pointed it out. However, by story's end, her backbone appears, making her more tolerable.
Pros:
1. Paris! LOL I love stories involving the city.
2. Nadia and Mr. Williams. Good characters that, unfortunately, snatch the attention and charisma from Grace (Maybe a con, though.)
3. As mentioned before, Grace [spoiler]grows[/spoiler]. Otherwise, I would have taken away another star for this book.
Cons:
1. Some aspects were unbelievable given the character's age. She's wholly naive, and at some point, I guess the comparison to Eleanor Oliphant makes sense.
3.5 I'd still recommend this quick read, despite my reservations.