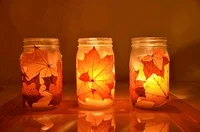 September's gone. Fast. Furious. Breakneck speed. October awaits a TBR pile that I have yet to create (Mood reading for the win). Halloween harkens, so I figure some thrills and chills will usher themselves into my book woes and joys.
Below I list the books that made my September a split-second joy (Do months linger anymore?) Oh well…
A collection of all-new Paris-themed essays written by some of the biggest names in women's fiction, including Paula McLain, Therese Anne Fowler, Maggie Shipstead, and Lauren Willig, edited by Eleanor Brown, the New York Times bestselling author of The Weird Sisters and The Light of Paris.
I Say:
Memoirs of women writers and their Parisian fascinations. Overall, good tales permeate this collection. Several stories earned 4 stars. However, after a while, they blur as I notice the same tale told as the collection moves along.
I gave this collection three stars, despite some good stories shared, because the book would have benefitted from diverse perspectives, including a woman from the LGBT community or women of color. Unfortunately, the same perspective writes this collection causing the aforementioned blur. Despite good writing and lovely memories, the collection suffers from almost no differences and too many similarities.
3.5/5
Sadie hasn't had an easy life. Growing up on her own, she's been raising her sister Mattie in an isolated small town, trying her best to provide a normal life and keep their heads above water.

But when Mattie is found dead, Sadie's entire world crumbles. After a somewhat botched police investigation, Sadie is determined to bring her sister's killer to justice and hits the road following a few meagre clues to find him.

When West McCray—a radio personality working on a segment about small, forgotten towns in America—overhears Sadie's story at a local gas station, he becomes obsessed with finding the missing girl. He starts his own podcast as he tracks Sadie's journey, trying to figure out what happened, hoping to find her before it's too late.
I Say:
Well-written with a painfully relevant plot and a hard-driving protagonist, Sadie sets a story about a girl with a purpose that puts her needs, including her safety and security, second.
However, I failed to completely connect with her. I think it's the use of podcast speak in alternate chapters throughout the book. When I'd follow her via her perspective, the podcast would cut in and spoil my venture, as a reader, with Sadie, cutting my connection with her.
Still, I recommend this tale, even with the aforementioned issue. 3.5/5
Our narrator should be happy, shouldn't she? She's young, thin, pretty, a recent Columbia graduate, works an easy job at a hip art gallery, lives in an apartment on the Upper East Side of Manhattan paid for, like the rest of her needs, by her inheritance. But there is a dark and vacuous hole in her heart, and it isn't just the loss of her parents, or the way her Wall Street boyfriend treats her, or her sadomasochistic relationship with her best friend, Reva. It's the year 2000 in a city aglitter with wealth and possibility; what could be so terribly wrong?
I Say:
I appreciated its sardonic wit, but I found myself shrugging throughout this tale. Meh. 2.5/5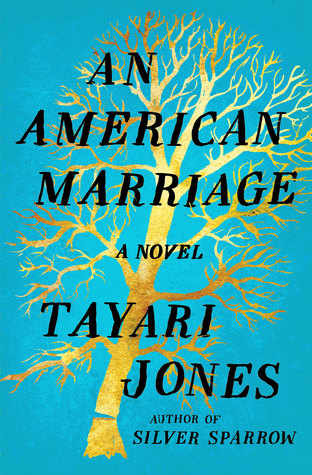 Newlyweds Celestial and Roy are the embodiment of both the American Dream and the New South. He is a young executive, and she is an artist on the brink of an exciting career. But as they settle into the routine of their life together, they are ripped apart by circumstances neither could have imagined. Roy is arrested and sentenced to twelve years for a crime Celestial knows he didn't commit. Though fiercely independent, Celestial finds herself bereft and unmoored, taking comfort in Andre, her childhood friend, and best man at their wedding. As Roy's time in prison passes, she is unable to hold on to the love that has been her center. After five years, Roy's conviction is suddenly overturned, and he returns to Atlanta ready to resume their life together.
I Say:
Tayari Jones' An American Marriage dissects the institution and how far one's willing to go to continue what may not be best for them.
Let's get to the meat of it all.
Pros: 
1. Beautiful writing. Ms. Jones use of language is not flowery and detailed (sometimes ostentatious losing its pacing).
Cons: 
1. I wanted more chapters from Celestial's point of view. Honestly, I think Jones ripped this character off by giving us less of her.
2. While I wanted more from Celestial, I desperately wanted less of Roy, as I failed to connect with him as his chapters slowed the pace. [While pleading innocence throughout the tale, there's an undercurrent of doubt. I do not think Jones meant that to occur, as several innocent men find themselves guilty of crimes they didn't commit. But, still, her writing unmistakenly, in my opinion, leaves a mark of possible guilt (hide spoiler)]
3. I'm not sure [Andre needed chapters. He could have been more in the background. (hide spoiler)]
4. Unlikeable characters galore. I wish I had someone for which to care.
5. Heavy-duty guilt placed via peripheral characters. Talk about unhealthy!
6. Its sappy epilogue serving as a cop-out. It would have worked best simply as the final chapter's resolution.
3/5 Chops to the Soul!
Seeking women ages 18–32 to participate in a study on ethics and morality. Generous compensation. Anonymity guaranteed. 

When Jessica Farris signs up for a psychology study conducted by the mysterious Dr. Shields, she thinks all she'll have to do is answer a few questions, collect her money, and leave. But as the questions grow more and more intense and invasive and the sessions become outings where Jess is told what to wear and how to act, she begins to feel as though Dr. Shields may know what she's thinking…and what she's hiding. As Jess's paranoia grows, it becomes clear that she can no longer trust what in her life is real, and what is one of Dr. Shields' manipulative experiments. Caught in a web of deceit and jealousy, Jess quickly learns that some obsessions can be deadly.

From the authors of the blockbuster bestseller The Wife Between Us comes an electrifying new novel about doubt, passion, and just how much you can trust someone.
I Say:
Lisa lives for her daughter Ava, her job, and her best friend Marilyn, but when a handsome client shows an interest in her, Lisa starts daydreaming about sharing her life with him too. Maybe she's ready now. Maybe she can trust again. Maybe it's time to let her terrifying secret past go. Then her daughter rescues a boy from drowning and their pictures are all over the news for everyone to see. Lisa's world explodes, and she finds everything she has built threatened. Not knowing whom she can trust, it's up to her to face her past to save what she holds dear.
I Say:
Meh. I enjoyed her Behind Her Eyes, despite having to suspend my disbelief to buy the story. Yet, this one started a bit slow with characters I had yet to root for and yet, as the story progressed, I witnessed an ending missing its mark and character (you guessed it) I did not regard as interesting.
2.5/5 The story had potential and squandered it by story's end.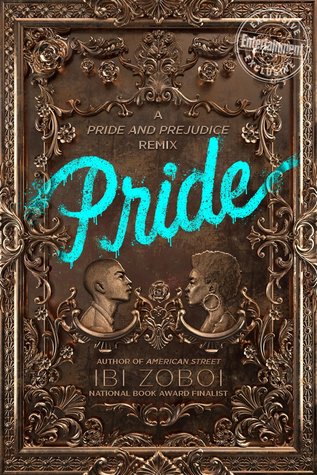 Photo courtesy of Entertainment Weekly
Zuri Benitez has pride. Brooklyn pride, family pride, and pride in her Afro-Latino roots. But pride might not be enough to save her rapidly gentrifying neighborhood from becoming unrecognizable.

When the wealthy Darcy family moves in across the street, Zuri wants nothing to do with their two teenage sons, even as her older sister, Janae, starts to fall for the charming Ainsley. She especially can't stand the judgmental and arrogant Darius. Yet as Zuri and Darius are forced to find common ground, their initial dislike shifts into an unexpected understanding.

But with four wild sisters pulling her in different directions, cute boy Warren vying for her attention, and college applications hovering on the horizon, Zuri fights to find her place in Bushwick's changing landscape, or lose it all.
I Say:
Hue's Review: Pride by Ibi Zoboi
Every time she bleeds a murderer is born. Experience the horror of Tade Thompson's The Murders of Molly Southbourne.

The rule is simple: don't bleed.

For as long as Molly Southbourne can remember, she's been watching herself die. Whenever she bleeds, another molly is born, identical to her in every way and intent on her destruction.

Molly knows every way to kill herself, but she also knows that as long as she survives she'll be hunted. No matter how well she follows the rules, eventually the "mollys" (Spelling's correct) will find her. Can Molly find a way to stop the tide of blood, or will she meet her end at the hand of a girl who looks just like her?
I Say:
What did I just read, and why am I grateful for the chance?
I do not read horror as much as I'd like. Maybe I should because this novella deserves readers. It's odd yet captivating. Ghastly yet mind-blowing. Read. Read. Read.
It's original as I've never read a concept like it before. I do not wish to spoil the tale as the blurb's enough to raise your curiosity. Suspend your disbelief and go for the ride.
The only thing I would have like would have been a full-length novel, but you can't get everything you desire.
Can you?
4/5
When Clara's boyfriend, Luke, disappears, everyone believes that he's left her, but Clara thinks she knows the truth. Recent evidence suggests that Luke had a stalker, and Clara worries that he's been kidnapped. Then Luke's older sister, Emma, who vanished twenty years ago, suddenly reappears.

Emma wants to help Clara with her search for Luke, but she refuses to talk about what happened–even though it nearly destroyed her family when she vanished. And the deeper Clara digs into Luke's mysterious disappearance, the more convinced she is that the two incidents are connected.
I Say:
From the international bestselling author of Unraveling Oliver, an "unputdownable psychological thriller with an ending that lingers long after turning the final page" (The Irish Times) about a Dublin family whose dark secrets and twisted relationships are suddenly revealed.

My husband did not mean to kill Annie Doyle, but the lying tramp deserved it.

On the surface, Lydia Fitzsimons has the perfect life—wife of a respected, successful judge, mother to a beloved son, mistress of a beautiful house in Dublin. That beautiful house, however, holds a secret. And when Lydia's son, Laurence, discovers its secret, wheels are set in motion that lead to an increasingly claustrophobic and devastatingly dark climax.
I Say:
This story's last chapter upped my final star rating from 2.5 to 3.5. While a bit muddled into more drama than psychological thriller, this story's worth a read.
---
Hit me with your September book reviews down below. If you liked to recommend a tale, share its title in the comments. Onward October!