Okay. While my WIP's motor sits quiet (Summer is my worst season for writing – too many distractions), I saw this writing tag egging me to quit my writer's block for a minute.
The Life Choices Writing Tag describes special moments in one's life that writers could easily apply to their characters. Decisions, good or bad, which make 2D beings fuller and believable. I love getting to know my characters better. It's easier for me to believe they're real than mere words.
As with most writing tags I've participated, this one continues with my WIP, Porcelain, an adult fiction I'm chugging through as we speak.
RULES
Thank the person who tagged you but also link back to the original post! (I want to see all your lovely answers, people!)
Provide a short description of your WIP/story!
Kyra Donoghue-Rees owns a cafe with the love of her life, Daisy, and while she has the nontypical mother-daughter relationship with her mother, she thought she created the right "normal" until someone returned to chip away at her self-inflicted veneer. He's determined to help shake the concept of normalcy until she accepts.Some things are too precious to hold tight to…
Feel free to read more about my WIP, Porcelain!
This is pretty focused on main characters but don't hesitate to use several characters for the answers if you want to! (We want to get to know as many of your characters as possible)
QUESTIONS AND ANSWERS
Where does your main character (MC) live? Were they born there or did they move to that place?
Kyra lives in Fox Grove, in suburban Philadelphia, inspired by an affluent section known as The Main Line (Think old money!), where she was born and raised. Doctors, lawyers, business owners, and those born with a dollar in their diaper resides in her suburb.
Does your MC have a dream career? What (if anything) stops them from pursuing it?
She owns a cafe with her girlfriend, Daisy. She would call owning a business with the love of her life a dream come true.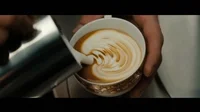 Did any of your characters ever go against their parents/family's wishes? How did that change their relationship?
Kyra makes going against her mother's wishes her M.O. From who she loves to addictions, her actions persuaded her mother to serve as a thorn in her side and vice versa. But, with a mom like Vivienne…
If faced with their greatest fear – would your MC try to overcome it or run the other way?
Kyra utilizes both. She'll avoid the issue until she has absolutely no choice but to overcome it by charging full-on, often annoying her family and friends.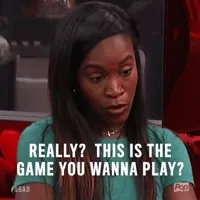 Did any character have to cut a person out of their life? Why?
Yes, Kyra cut Dr. Bain Hunter out of her life for safety and health reasons. Besides, the relationship's illegal status helped make the choice easier.
What is your main character's biggest regret?
So many! But, stepping into Hunter's office remains the top regret because every regret afterward worked as a consequence of that innocent gesture.
Which character is most likely going to help a stranger, even if they got nothing out of it in return?
Daisy! She's an absolute angel on Earth. She'd give her last dollar and energy drop to help a soul, as long as they were good people.
If your character got good/bad news, who would be the person they first tell?
Once again, the love of her life, Daisy, would be the first person to hear any good or bad news. Without Daisy, standing on her two feet would be difficult.
BONUS: Make an aesthetic board for your MCs life if there had been no obstacles (money, geographical, etc.) and they had everything they wanted. (It is up to you if you want to explain it or not!)
I tag anyone desiring to take part in this tag!
Enjoy! Feel free to tag anyone you desire as long as you refer to the original post.