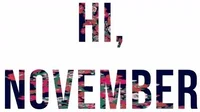 October came and left without much fanfare in my library's life. I read a total of eight books. One entertained me beyond belief, while most of them simply received a "meh" from me.
Am I slumping? I think not. But, book premises trick me more nowadays than they should. Hopefully, November will offer me more book fun. Given that I'm visiting Paris (Yay!) and cannot wait to walk the floor of Shakespeare and Company (a well-known bookstore pining for a check on my bucket list), I think I'll pick some fascinating tomes while I'm there. I do, however, believe November will include my least amount of books read. Did I mention I'll be in Paris? Yeah. My attention may be snatched for a bit. I guess I'll read about four books this month.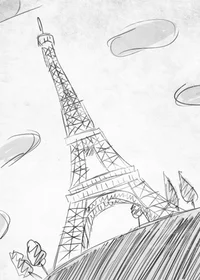 Game set. Maybe I'll go beyond that amount.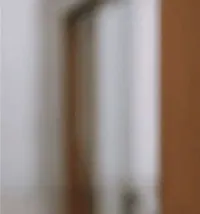 Books Read in October
In the style of New York Times bestsellers You Can't Touch My Hair, Bad Feminist, and I'm Judging You, a timely collection of alternately hysterical and soul‑searching essays about what it is like to grow up as a creative, sensitive black man in a world that constantly tries to deride and diminish your humanity.

It hasn't been easy being Michael Arceneaux.

Equality for LGBT people has come a long way and all, but voices of persons of color within the community are still often silenced, and being black in America is…well, have you watched the news?

With the characteristic wit and candor that have made him one of today's boldest writers on social issues, I Can't Date Jesus is Michael Arceneaux's impassioned, forthright, and refreshing look at minority life in today's America. Leaving no bigoted or ignorant stone unturned, he describes his journey in learning to embrace his identity when the world told him to do the opposite.

He eloquently writes about coming out to his mother; growing up in Houston, Texas; that time his father asked if he was "funny" while shaking his hand; his obstacles in embracing intimacy; and the persistent challenges of young people who feel marginalized and denied the chance to pursue their dreams.

Perfect for fans of David Sedaris and Phoebe Robinson, I Can't Date Jesus tells us—without apologies—what it's like to be outspoken and brave in a divisive world.
I Say:
You need not be black, gay, or a man to enjoy the keen observations noted in Michael Arceneaux's book. However, if you are either or all three of these attributes, the better the ride.
In his memoir, he digs into the daily nuances, joys, and hypocrisies granted in one's life as those attributes add spice. He knocks down hypersexual stereotypes placed upon gay men of color. He embraces his obsession with Beyonce. He faces the challenge of a religion that refuses to acknowledge his existence, even in the eyes of his religious mother.
While he's humorous, do not think for a moment that the story's a laugh a minute. He's earnest. He's true, and sometimes, his discussions, especially his relationship with his father, breaks one's heart (I related all too well).
All in all, this memoir deserves a read and I can only hope readers approach this story with an open heart and mind because you will surely miss out on a great life shared.
4/5
Vermont, 1950. There's a place for the girls whom no one wants–the troublemakers, the illegitimate, the too smart for their own good. It's called Idlewild Hall. And in the small town where it's located, there are rumors that the boarding school is haunted. Four roommates bond over their whispered fears, their budding friendship blossoming–until one of them mysteriously disappears. . . .

Vermont, 2014. As much as she's tried, journalist Fiona Sheridan cannot stop revisiting the events surrounding her older sister's death. Twenty years ago, her body was found lying in the overgrown fields near the ruins of Idlewild Hall. And though her sister's boyfriend was tried and convicted of murder, Fiona can't shake the suspicion that something was never right about the case.

When Fiona discovers that Idlewild Hall is being restored by an anonymous benefactor, she decides to write a story about it. But a shocking discovery during the renovations will link the loss of her sister to secrets that were meant to stay hidden in the past–and a voice that won't be silenced. . . .
I Say:
I enjoyed this ghost story, and it is a proper ghost story. Missing girls. A sinister girls' home. Secrets. While there are some spots that slow its pace, it's well worth a read.
3.5/5
' "Of course, no one would want to say anything about a girl like this that's missing…" '

Malice, paranoia and creeping dread lie beneath the surface of ordinary American life in these chilling miniature masterworks of unease.
I Say:
3/5 Entertaining, yet sad. 
This chilling psychological suspense novel–think Strangers on a Train for the modern age–explores the dark side of love and the unbreakable ties that bind two sisters together.

Felix and Tilda seem like the perfect couple: young and in love, a financier and a beautiful up-and-coming starlet. But behind their flawless facade, not everything is as it seems.

Callie, Tilda's unassuming twin, has watched her sister visibly shrink under Felix's domineering love. She has looked on silently as Tilda stopped working, nearly stopped eating, and turned into a neat freak, with mugs wrapped in Saran Wrap and suspicious syringes hidden in the bathroom trash. She knows about Felix's uncontrollable rages, and has seen the bruises on the white skin of her sister's arms.

Worried about the psychological hold that Felix seems to have over Tilda, Callie joins an Internet support group for victims of abuse and their friends. However, things spiral out of control and she starts to doubt her own judgment when one of her new acquaintances is killed by an abusive man. And then suddenly Felix dies–or was he murdered?

A page-turning work of suspense that announces a stunning new voice in fiction, White Bodies will change the way you think about obsession, love, and the violence we inflict on one another–and ourselves.
I Say:
Interesting premise that does not pan out by story's end. No thanks. 2/5
Originally performed at the Kennedy Center for the unveiling of the Martin Luther King Jr. Memorial, and later as a tribute to Walter Dean Myers, this stirring and inspirational poem is New York Times bestselling author and National Book Award finalist Jason Reynolds's rallying cry to the dreamers of the world.

For Every One is just that: for every one. For every one person. For every one dream. But especially for every one kid. The kids who dream of being better than they are. Kids who dream of doing more than they almost dare to dream. Kids who are like Jason Reynolds, a self-professed dreamer. Jason does not claim to know how to make dreams come true; he has, in fact, been fighting on the front line of his own battle to make his own dreams a reality. He expected to make it when he was sixteen. Then eighteen. Then twenty-five. Now, some of those expectations have been realized. But others, the most important ones, lay ahead, and a lot of them involve kids, how to inspire them. All the kids who are scared to dream, or don't know how to dream, or don't dare to dream because they've NEVER seen a dream come true. Jason wants kids to know that dreams take time. They involve countless struggles. But no matter how many times a dreamer gets beat down, the drive and the passion and the hope never fully extinguish—because just having the dream is the start you need, or you won't get anywhere anyway, and that is when you have to take a leap of faith.
I Say:
A love letter and soliloquy to hope for dreamers persevering in a society telling them that hope's lost.
4/5
From bestselling author Patrick deWitt, a brilliant and darkly comic novel about a wealthy widow and her adult son who flee New York for Paris in the wake of scandal and financial disintegration.

Frances Price – tart widow, possessive mother, and Upper East Side force of nature – is in dire straits, beset by scandal and impending bankruptcy. Her adult son Malcolm is no help, mired in a permanent state of arrested development. And then there's the Price's aging cat, Small Frank, who Frances believes houses the spirit of her late husband, an infamously immoral litigator and world-class cad whose gruesome tabloid death rendered Frances and Malcolm social outcasts.

Putting penury and pariahdom behind them, the family decides to cut their losses and head for the exit. One ocean voyage later, the curious trio land in their beloved Paris, the City of Light serving as a backdrop not for love or romance, but self destruction and economical ruin – to riotous effect. A number of singular characters serve to round out the cast: a bashful private investigator, an aimless psychic proposing a seance, and a doctor who makes house calls with his wine merchant in tow, to name a few.

Brimming with pathos, French Exit is a one-of-a-kind 'tragedy of manners,' a send-up of high society, as well as a moving mother/son caper which only Patrick deWitt could conceive and execute.
I Say: 
This book started with so much potential, yet by its end, the premise promised more than delivered.
2/5
Some secrets are worth killing to protect.

Victoria Zell doesn't fit in, not that she cares what anyone thinks. She and her homeschooled boyfriend, Andrew, are inseparable. All they need is each other. That is, until Zachary Zimmerman joins her homeroom. Within an hour of meeting, he convinces good-girl Vic to cut class. And she can't get enough of that rush.

Despite Vic's loyalty to Andrew, she finds her life slowly entwining with Z's. Soon she's lying to everyone she knows and breaking all the rules to be with Z. She can't get enough of him—or unraveling the stories of the family he's determined to keep hidden.

Except Z's not the only one with a past. Straight-laced Vic is hiding her own secrets…secrets that are about to destroy everything in her path.
I Say:
Meh. Standard YA fare that failed to raise shivers down my spine. 2/5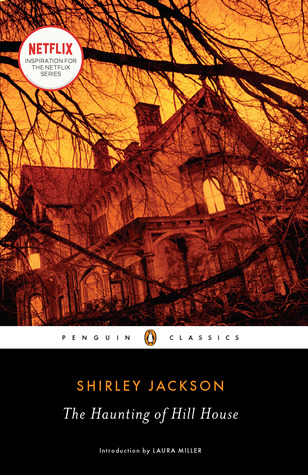 First published in 1959, Shirley Jackson's The Haunting of Hill House has been hailed as a perfect work of unnerving terror. It is the story of four seekers who arrive at a notoriously unfriendly pile called Hill House: Dr. Montague, an occult scholar looking for solid evidence of a "haunting"; Theodora, his lighthearted assistant; Eleanor, a friendless, fragile young woman well acquainted with poltergeists; and Luke, the future heir of Hill House. At first, their stay seems destined to be merely a spooky encounter with inexplicable phenomena. But Hill House is gathering its powers—and soon it will choose one of them to make its own.
I Say:
Dare I mention how I've enjoyed film adaptations, like The Haunting, of this tale better? Yeah. I just did. Good story. But, it works best on-screen. Let's see how it works on Netflix. I think I'm more excited about that adaptation than discussing this book.
3.5/5
Inspired by Daphne du Maurier's Rebecca, a spellbindingly suspenseful novel set in the moneyed world of the Hamptons, about secrets that refuse to remain buried and consequences that can't be escaped

After a whirlwind romance, a young woman returns to the opulent, secluded Long Island mansion of her new fiancé Max Winter—a wealthy politician and recent widower—and a life of luxury she's never known. But all is not as it appears at the Asherley estate. The house is steeped in the memory of Max's beautiful first wife Rebekah, who haunts the young woman's imagination and feeds her uncertainties, while his very alive teenage daughter Dani makes her life a living hell. She soon realizes there is no clear place for her in this twisted little family: Max and Dani circle each other like cats, a dynamic that both repels and fascinates her, and he harbors political ambitions with which he will allow no woman—alive or dead—to interfere.

As the soon-to-be second Mrs. Winter grows more in love with Max, and more afraid of Dani, she is drawn deeper into the family's dark secrets—the kind of secrets that could kill her, too. The Winters is a riveting story about what happens when a family's ghosts resurface and threaten to upend everything.
I Say:
Good, but not great. Worth a read, but do not expect riveting fare. 3/5
What if the nightmares are actually memories?

It's been a year since Poppy's husband, Jack, was brutally murdered during his morning run through Manhattan's Riverside Park. In the immediate aftermath, Poppy spiraled into an oblivion of grief, disappearing for several days only to turn up ragged and confused wearing a tight red dress she didn't recognize. What happened to Poppy during those lost days? And more importantly, what happened to Jack?

The case was never solved, and Poppy has finally begun to move on. But those lost days have never stopped haunting her. Poppy starts having nightmares and blackouts–there are periods of time she can't remember, and she's unable to tell the difference between what is real and what she's imagining. When she begins to sense that someone is following her, Poppy is plunged into a game of cat and mouse, determined to unravel the mystery around her husband's death. But can she handle the truth about what really happened?
I Say:
Interesting premise. However, its prose failed to live to its promise. Half of the time I found myself confused and giving my love of unreliable narrators, the sensation incensed me.
2/5
The "Mega Diva" and legendary star of Black-ish looks back on her memorable journey to fame and the unforgettable life lessons she learned along the way.

Jenifer Lewis keeps it real in this provocative and touching memoir by a mid-western girl with a dream whose journey from poverty to Hollywood will move, shock, and inspire readers.

Told in the audacious voice her fans adore, Jenifer describes a road to fame made treacherous by dysfunction and undiagnosed mental illness, including a sex addiction. Yet, supported by loving friends and strengthened by "inner soldiers," Jenifer never stopped entertaining and creating.

We watch as Jenifer develops icon status stemming from a series of legendary screen roles as the sassy, yet loveable, mama or auntie. And we watch as her emotional disturbances, culminating in a breakdown while filming The Temptationsmovie, launch her on a continuing search for answers, love, and healing.

Written with no-holds-barred honesty and illustrated with sixteen-pages of color photos, this gripping memoir is filled with insights gained through a unique life that offers a universal message: "Love yourself so that love will not be a stranger when it comes."

From her first taste of applause at five years old to landing on Broadway within eleven days of graduation and ultimately achieving success in movies, television and global concert halls, Jenifer reveals her outrageous life story with lots of humor, a few regrets and most importantly, unbridled joy. Candid, warm and wonderfully inspiring, The Mother of Black Hollywoodintimately reveals the heart of a woman who lives life to the fullest.
I Say:
5/5
Bravo! Ms. Lewis opens her life, without fear or pause, to present a memoir befitting a woman who, to this point, lived without apologies. She refuses to hold back, respecting her readers enough to give them the truth they paid to read or hear. For the pearl clutchers out there she appears strong, and rather unladylike, but to this diamond wearer, she's certified gold.
Upfront and a tad raunchy titles (Read Them!) ushers chapters discussing everything from her sex addiction, diverse career on stage and screen, and her bipolar disorder. While some may find issue with her honesty, I appreciated it fully and I think most will.
Do yourself a favor and cop a copy of this brilliant memoir. Better yet, snatch the audiobook version where she gives a refreshingly funny and, at times, sad take on her book.
Cass is having a hard time since the night she saw the car in the woods, on the winding rural road, in the middle of a downpour, with the woman sitting inside—the woman who was killed. She's been trying to put the crime out of her mind; what could she have done, really? It's a dangerous road to be on in the middle of a storm. Her husband would be furious if he knew she'd broken her promise not to take that shortcut home. And she probably would only have been hurt herself if she'd stopped.

But since then, she's been forgetting every little thing: where she left the car, if she took her pills, the alarm code, why she ordered a pram when she doesn't have a baby.

The only thing she can't forget is that woman, the woman she might have saved, and the terrible nagging guilt.

Or the silent calls she's receiving, or the feeling that someone's watching her…
I Say:
Boring! Uninspired. Sorry Not Sorry.
1.5/5
Well, there you have it. I read a lot this October and I doubt with the two holiday-fueled months ahead and Paris next week, I'll read as much. But, I'm glad I encountered these books in my bookwormish life.