Ah, I love when a new year arrives. I get to wipe my reading slate clean and invest time, energy, and funds in books promising to fuel my insatiable need for good stories. New book challenges. New gift cards dying to be used. New authors to discover.
I absolutely love this season.
Starting on January 8th, I look forward to adding the following on my reading list (TBR):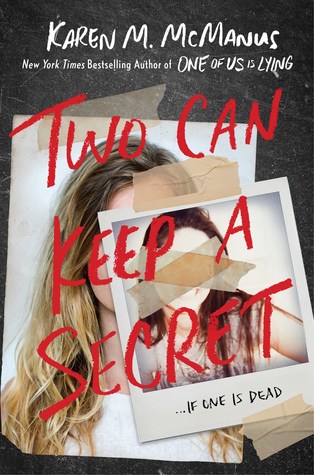 Echo Ridge is small-town America. Ellery's never been there, but she's heard all about it. Her aunt went missing there at age seventeen. And only five years ago, a homecoming queen put the town on the map when she was killed. Now Ellery has to move there to live with a grandmother she barely knows.

The town is picture-perfect, but it's hiding secrets. And before school even begins for Ellery, someone's declared open season on homecoming, promising to make it as dangerous as it was five years ago. Then, almost as if to prove it, another girl goes missing.

Ellery knows all about secrets. Her mother has them; her grandmother does too. And the longer she's in Echo Ridge, the clearer it becomes that everyone there is hiding something. The thing is, secrets are dangerous–and most people aren't good at keeping them. Which is why in Echo Ridge, it's safest to keep your secrets to yourself.
I read her debut, One of Us is Lying, and while I gave it a 3/5 for being okay, but not great, I believe in second chances with some authors. Her premise needs to deliver for me to continue reading her work.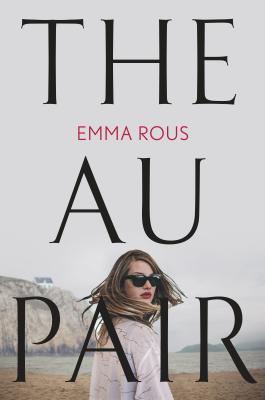 A grand estate, terrible secrets, and a young woman who bears witness to it all. If V. C. Andrews and Kate Morton had a literary love child, Emma Rous' The Au Pair would be it.

Seraphine Mayes and her twin brother Danny were born in the middle of summer at their family's estate on the Norfolk coast. Within hours of their birth, their mother threw herself from the cliffs, the au pair fled, and the village thrilled with whispers of dark cloaks, changelings, and the aloof couple who drew a young nanny into their inner circle.

Now an adult, Seraphine mourns the recent death of her father. While going through his belongings, she uncovers a family photograph that raises dangerous questions. It was taken on the day the twins were born, and in the photo, their mother, surrounded by her husband and her young son, is beautifully dressed, smiling serenely, and holding just one baby.

Who is the child and what really happened that day?

One person knows the truth, if only Seraphine can find her.
I'm not overly fond of using "If you like a given author, you'll like this author" synopsis and promo; however, I saw V.C. Andrews listed and consider me intrigued. I like reading about dark family secrets of the privileged, so I'm all for the ride promised.
Black Enough is a star-studded anthology edited by National Book Award finalist Ibi Zoboi that will delve into the closeted thoughts, hidden experiences, and daily struggles of black teens across the country. From a spectrum of backgrounds—urban and rural, wealthy and poor, mixed race, immigrants, and more—Black Enough showcases diversity within diversity.

Whether it's New York Times bestselling author Jason Reynolds writing about #blackboyjoy or Newbery Honor-winning author Renee Watson talking about black girls at camp in Portland, or emerging author Jay Coles's story about two cowboys kissing in the south—Black Enough is an essential collection full of captivating coming-of-age stories about what it's like to be young and black in America.
Yes! Bought. No questions asked. No snark. No ornate declarations necessary. The "cast" of authors included in this book sold the book for me and I cannot wait to read what they offer.
What should have been a fun-filled, carefree day takes a tragic turn for the worse for one mother when her best friend's child goes missing in this suspenseful, compulsively readable, and darkly twisted psychological thriller.

It all started at the school fair…

Charlotte was supposed to be looking after the children, and she swears she was. She only took her eyes off of them for one second. But when her three kids are all safe and sound at the school fair, and Alice, her best friend Harriet's daughter, is nowhere to be found, Charlotte panics. Frantically searching everywhere, Charlotte knows she must find the courage to tell Harriet that her beloved only child is missing. And admit that she has only herself to blame.

Harriet, devastated by this unthinkable, unbearable loss, can no longer bring herself to speak to Charlotte again, much less trust her. Now more isolated than ever and struggling to keep her marriage afloat, Harriet believes nothing and no one. But as the police bear down on both women trying to piece together the puzzle of what happened to this little girl, dark secrets begin to surface—and Harriet discovers that confiding in Charlotte again may be the only thing that will reunite her with her daughter….

This breathless and fast-paced debut—perfect for fans of Big Little Lies and The Couple Next Door—takes you on a chilling journey that will keep you guessing until the very last page.
I'm completely new to this author. She's written a couple books, but I've never heard of her before. The synopsis seems promising. We shall see, won't we?
---
There you have it. Four anticipated book releases for this month. Will I read them all this month? Not necessarily, but they're on this year's TBR and that's a winning position to find one's self in. 
What book releases are you anticipating this month? Feel free to share in the comment section below. 
As always, happy reading!
Featured Image: canva.com