I hope I did not miss the deadline on discussing books I've enjoyed last year. Please. Please. Please. But, yeah. I have books I enjoyed with immense pleasure for various reasons. Difficult topics. Fresh writing. Great covers.  I rated some three stars and others two. But, a few truly made my year. Grab your wallets. Drive? Bus pass? Library card? Use whatever's in your possession to read these titles.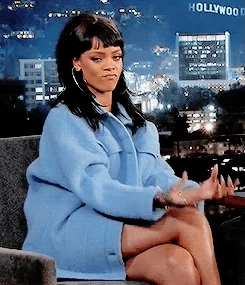 "Do not covet thy neighbor's spouse".
My mother shared this wisdom nugget as I grew to teach that what one covets may seem sparkly on the outside by rusty and tarnished in the dark. Ah, Mommy's lessons come in handy, especially when they play out on the page.
Plot 
Amber wants a better life. She befriends Daphne, who appears to have everything she wants: a great husband, lots of cash, two beautiful children, and a lovely, sprawling home. The former decides to upgrade her life by getting close to the Parrishes, and even closer to Daphne's husband, Jackson. Twists and turns follow as Liv Constantine implores her readers to understand the notion of all that glitters isn't gold.
The plot's pretty standard. (view spoiler)
Characters 
The character list offers shockers and interesting. No one's useless or trite. No one's annoying (Okay, Amber and Daphne at times, but their annoying ways don't hinder their characterization or the plot). Hell, even I found Jackson enticing (Must see further therapy for that last one, though). No one's what you expect, and when you think you know everything, you find yourself wondering why you thought you knew more than the authors (Liv Constantine is a sister duo, not one writer).
Theme 
As I mentioned before, don't touch what isn't yours. You might get spoiled in the process, and I don't mean whisked off to Paris on a whim either.
Pros 
1. Fast paced. Once the action starts, boom, you're in.
2. Good characters. Okay, they're not good as in angelic. Good as in "I'm worried about this person" and "Can my size 8 fit this person's derriere?"Jackson. I could see the shine he resonated, but check, please. This dinner's poisonous, waiter. Daphne. Strong. Unwavering. She deserved her bittersweet ending. Bella's redeemed. (view spoiler). Amber's (view spoiler)
3. Seriously, my mother's lesson permeates this book. I found myself whispering it to myself as I read.
4. Good writing. Every character gets a satisfying arc and the plot's believable. Yeah. Don't lie. This story could happen.
Cons 
1. Some aspects will need overlooking, like how fast Amber's welcomed in the home and why she's there all the time. But, given Daphne's desperation for emotional connection, you won't eye roll as much.
2. What mother doesn't grant welfare checks on her adult daughter when her personality, after marriage, changes? My mother would have been to my house in a heartbeat. Husband be damned. 
Verdict: This story's highly recommended for chills, thrills, and drama behind the scenes of a wealthy marriage.
For the love of God, don't covet your neighbor's goods, people.
Buy, beg for, or borrow this incredibly lush and vivid tale of vengeance and virtue.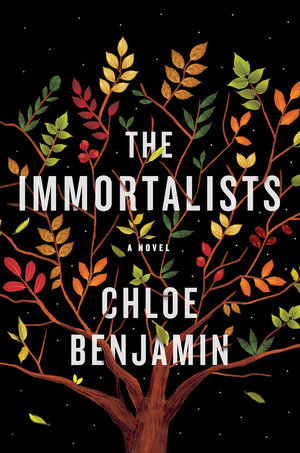 Four kids. Four different personalities. The first two are dynamic and manic. They live in the moment, not to be held back. Simon, the youngest, is rather predictable (but good), especially if you're aware of the time for which he lives. His sister, Klara, seizes her moment. She's not meant for college, but for magic. She yearns to live on the stage as a magician, but does her life present smoke and mirrors? As we get to the other two siblings, Daniel and Varya, we find that they live life too careful and their decisions may speak of not living at all. While my favorite sibling sections were the first two, I'd say that the momentum ceased with the last siblings. However, I gained some appreciation for the final two siblings and why they lived as they chose.
*For some readers, Simon's section may be a bit much with the graphic sexuality presented. But, it's honest and sex's real. Maybe his section's not for you if you're squeamish about sex or sex between men. Big deal, I say. Get over yourself or you'll find yourself missing beautiful writing. Relax. It's just sex.*
Anyway, snatch a copy. Okay, don't snatch a copy. Buy, beg, or borrow this beautiful tale about how curiosity can hurt our perception of true living.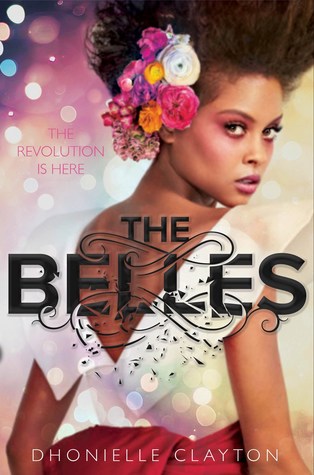 The pursuit of beauty often leads to ugliness.
Clayton's The Belles illustrates a world in search of the finest skin, the slimmest of nose, and the virtue of standing out.
Yet, at what cost?
Let me get all of the drama out first.
The world within this story is ugly. It's a reflection of the state of the world today. It's homophobic (Yes, the bury your gays trope is used). It's racist. It uses slaves to progress society's desires.
When you see those themes, you'll understand why the pursuit of beauty does not lead to happiness.
If you see it for face value…
The Belles is not mere fantasy. It's an indictment on society as we speak.
"I want to be beautiful."
Yes, be beautiful as long as long as you're in the closet or gendered as we see fit. If not, we'll make you ugly and undesirable. Camellia, the protagonist, sees the beauty in those she comes in contact with and defies societal conventions to rectify what she believes enhances her world.
"I want to stand out."
But, don't stand out too much. Being gay, lesbian, bisexual, and/or a trans individual means you challenge our definition of doing so. We can't have that.
Tragically, we do live in a society that tells us every day to stay in our closets, misgender us, and tells us to live the way the status quo lives. We live in a society where trans women are dying without a shed of care (even from within our community).
The approach is clunky in some parts. I think the approach could be more overt for some that need clarity in the message.
The message of the beauty of inclusion overriding shallow beauty is a major "pro" of the story, along with the world-building.
However, the con of this book is not making that clear for some readers.
Having said that, read the book. Come to your own conclusions. Discuss it with others.
Do the gods think she crazy, or is it simple madness blamed on the gods?
Fresh but dark. Compelling yet chilling. Glorious and deliciously horrendous at the same time.
Emezi offers an enthralling look on a young woman's journey down a proverbial rabbit hole tinged with anxiety, fears, and horror.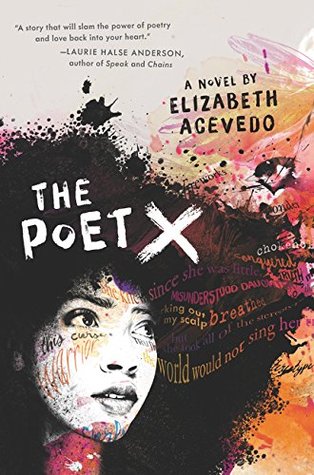 "A lantern glowing in the dark."
A caged bird discovers her wings. 5/5
There are no cons to this story, and even if I searched and came up with one, it would be out of pettiness.
However,
There are many pros to reading this story, which follows.
*We see the voice of a young Afro-Latina (Dominicana) searching for and speaking her truth. She strives through the messiness of living with a domineering mother and an absent father, one like mine (There but not there). We see how one kiss from a boy can slut shame her with the same girth of sleeping with a married man. We see our she gains her voice via poetry and spoken word. WE SEE HER!
*The narrative's presented in free verse: a concept I've gained an appreciation for since reading it in Jacqueline Woodson's Brown Girl Dreaming. Her words dot each page crisp, free, and strong. Outside of characterization, her words refuse to muddle.
*Cultural complexities examine themselves. Xiomara's mother is tied, like a groupie, to her religion and she lives in a black and white mindset to life and society. She uses religion to hurt her children (Save yourself grief. I'm a former Catholic, now Protestant – A Scandalo! I know of what I speak to how some tie themselves down to religions open to interpretation). She loves her mother, even her father, but what is expected of her stifles her like an albatross clinging to her neck.
*New York City! You smell the urine in the train cars, hear the bustle of the bodegas opening, see teens rushing to class in their crowded schools, taste the Doritos she eats. The city serves as a character within the story, open to the possibility.
*LGBT representation, which harks to the cultural complexities I wrote. Her twin brother's gay. Yet, the albatross, clutching his sister's neck, threatens his voice also.
All in all, I recommend this story as its vital, relevant, and simply put damn good.
The Poet X
is no longer
unknown
for her voice
carries miles
outside of her flight pattern
The question is whether
you'd buy a ticket
to the glory
within her.
While odd in nature – think Shape of Water – this tale speaks of addiction, sadness, and general malaise – nothingness – experienced by some women.
If a merman says hi, wave and keep moving. Create a healthy myth.
Love. Loss. Grief. Memories. Nostalgia. Friendship. Life.
Serle wraps these topics in magical realism that's believable. No voodoo. No talking plants. Just people discovering that these topics never age.
Clear, vivid writing. Engaging characters. Believable plot (even with the magic, lol).
Well-worth a read.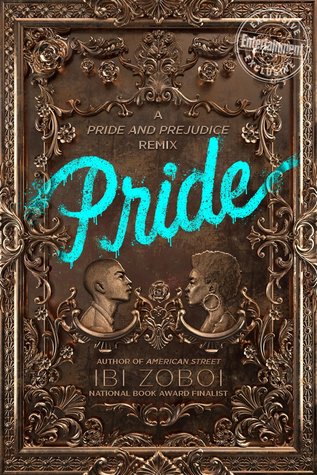 Honest chat. I've never read Jane Austen's "Pride and Prejudice". Did I lose my writing and reading credentials? Do I stand to continue my bookworm status?
No.
Good.
I've survived over forty years of not reading the story nor watching a film adaptation while thriving on pop-cultural osmosis. In other words, I feigned knowledge of the stories in bits and pieces, and that's fine because a sweet and savory retelling of Austen's tale sprinkled with Oshun's love presented itself to semi-virgin eyes.
Zuri Benitez lives with her parents and four sisters, (Janae, Marisol, Layla, and Kayla) in the Bushwick section of Brooklyn, NYC. She adores her family and finds pride in their love and support. She's Haitian-Dominican and proud of her roots. She's a homegirl and proud. She's a smart girl and proud.
Let's say pride is indeed a vice and, perhaps, a virtue in her life.
When two boys move across the street after gentrification makes living in the working-class neighborhood easier, she finds that her class prejudices may create a bind to discovering new friends and experiences.
Pros :
1. Representation . She's a working-class girl with dreams, aspirations, and goals, born in a Haitian-Dominican NYC family. Hello! Orisha and Oshun love finds itself in an Austen retelling. Yes! Freshness abounds.
2. A Strong Female Protagonist . She's smart, goal-oriented, and strong-willed. While she can come off as judgemental, she's written to receive a bit of what she kicks via friends and family.
3. Good Writing . Zoboi illustrates clear pictures of Bushwick, and even if you've never visited, you swear you ventured there. Crisp nuances permeate the pages as you read. She's straight to the point and matter of fact in issues involving class, race, and love among teens.
4. Interesting Characters . Though they are semi-based on established characters, new dimensions add themselves when topics mentioned above come to play.
5. Quick Pacing . No dragging. Concise. You move along Zuri's journey without hesitation or eye-roll inducing purple prose.
6. No Need for Prior Knowledge of the Source Material . Even though it's a retelling, one necessarily does not need to know of Austen's original work as the story could stand on its own.
7. The Cover . Not only the dust jacket, but the book's inside cover beautifies the book. I did not remove the jacket once. I wanted people to see what I read.
Cons :
None really. I dug the story. So, why didn't I give it a 5? I tend to not overuse my 5s. But, c'mon, 4.5's close, right?
Maybe I'll check out a P&P film. If I do, it's the Colin Firth version. Definitely.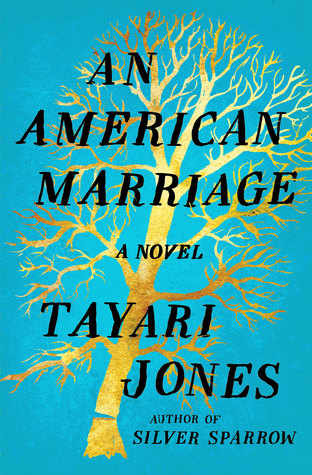 Tayari Jones' An American Marriage dissects the institution and how far one's willing to go to continue what may not be best for them.
Let's get to the meat of it all.
Pros: 
1. Beautiful writing. Ms. Jones use of language is not flowery and detailed (sometimes ostentatious losing its pacing).
Cons: 
1. I wanted more chapters from Celestial's point of view. Honestly, I think Jones ripped this character off by giving us less of her.
2. While I wanted more from Celestial, I desperately wanted less of Roy, as I failed to connect with him as his chapters slowed the pace.
3. Unlikeable characters galore. I wish I had someone for which to care.
4. Heavy-duty guilt placed via peripheral characters. Talk about unhealthy!
5. Its sappy epilogue serving as a cop-out. It would have worked best simply as the final chapter's resolution.
Damn! That's a good romance novel, and I do not read romance novels often (Rarely, really!)
Deeper than I imagined, this tale weaves the eternal question follow fate or abandon it. Well worth a read, especially around the holidays. Sweet. Relatable. Cute.
I really enjoyed this one. Maybe I'll check out some romance novels more often.
"This is the story of how my best friend disappeared. How nobody noticed she was gone except me. And how nobody cared until they found her . . . one year later." 
Harrowing. Gut-punching. Real.
Tiffany D. Jackson's tale recounts a friendship built on trust and love but destroyed by topics gripping the news daily
Hopefully, books hit me in 2019 with the splendor that these books gave me.
Monday's not coming and her best friend, Claudia, needs to know why. Via flashbacks and flash-forwards, we get to read explanations determined to break your heart (If it doesn't, check to see what's wrong).
The Good: 
Great characterization to the point of scary in their realism; Taking real topics and hooking you without giving a break to pretend its fictional; The preteens and teenagers sound like their age groups.
The Not Bad:
A wee bit long. Some plot points could have been introduced sooner, but then again, they made the reveal that much harrowing. Sometimes, the time frames irked my soul, but once again, they added to the story's devastation.
Verdict: 
Well worth a read. It's a deep story that cannot be placed as fictional because it's real elsewhere and deserves respect. Do not read this half-heartedly as each page grips you until the final word.
What did I just read, and why am I grateful for the chance?
I do not read horror as much as I'd like. Maybe I should because this novella deserves readers. It's odd yet captivating. Ghastly yet mind-blowing. Read. Read. Read.
It's original as I've never read a concept like it before. I do not wish to spoil the tale as the blurb's enough to raise your curiosity. Suspend your disbelief and go for the ride.
The only thing I would have liked would have been a full-length novel, but you can't get everything you desire.
Can you?
As for 2019, I cannot wait to see what it offers me in terms of reading. I created a personal challenge list (I'll write a post on it) as well as promise myself to vary what I read by format. More ebooks and audiobooks. Some nonfiction and graphic novels.
I cannot wait!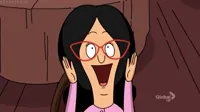 What were your favorites from 2018? Did any of them float your boat in the best way? Feel free to share their titles below in the comments.
Peace, Love, and Reading Nooks