Bye April! We hardly knew ya! Honestly, April moved faster than the previous months. I feel as though I sped through books, taking in a varied amount of formats and genres.
First, I returned to audiobooks by reading ten in total. Whoa! That's a record. I learned to love audiobooks and mentioned previously that my nose fly high in the air because I believed they could not and would not give you the same experience as holding a book in your hands. While I believe they give a different experience, nevertheless they offer a fine time.
Second, I read everything from dystopian fantasy to a woman's obsession with a friend to a women in fear of men to a couple in love and murdering people. Odd group, but fun!
Third, I read sixteen – count them – technically fifteen twelve books this month. As each month passes and I grow deeper into my project, well, my book count lowers. However, ten's good. Remember, there are people only reading a book a year, if that. So, I'm good!
Fourth, I started this month reading a lot and I mean, A LOT, of books I rated two stars. This month did not start in the right position. I thought I picked some doozies and that the rest of the month would not fare so good. I was wrong. Through perseverance and better buys, my book list ratings grew stronger with three and four star treats.
Fifth, I encountered one DNF (Did Not Finish) moment, which is why I noted a technicality in my book amount. The book in question: Normal People by Sally Rooney.  At some point, readers realize some authors do not fit with them. She's one. I read her first book Conversations with Friends, which I gave two stars. I do not think I could read any more work from her, unless she drastically changes her aim.
Unfortunately, I found the same issues: Middle to upper-class people without personalities doing the mundane things for two hundred + pages. Maybe that's her point. But, ultimately, I prefer stories involving characters acting on life with personalities, even if they are shy and introverted. Also, her lack of punctuation did not help matters at all. Two weeks past before I decided to DNF. Two weeks! The book's less than 300 pages long.
Sixth, I read a book of poetry. I have not read poetry in a while and the one I selected guaranteed introspection and insight on topics such as sex and violence towards women.
Finally, no children's or comics this month. I did not have the time between reading and working on my novel (furiously I might add) to stop at my local comics store. Sorry. Next month, maybe?
---
Fiction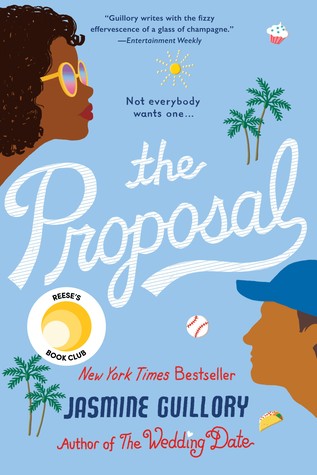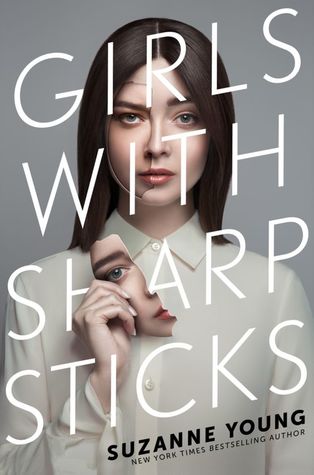 The Paper Wasp 

★★

 /★★★★★ Review
Wilder Girls  

★★

 /★★★★★ Review
The Water Cure 

★

 

/★★★★★ 

Danger to Herself and Others 

★★

 /★★★★★ Review
Big Little Lies 

★★

 

/★★★★★

My Lovely Wife 

★★★★

 /★★★★★ (Favorite!) Hue's Reviews: My Lovely Wife
The First Time She Drowned  

★★★

 

/★★★★★

How It Feels to Float 

★★★★½

 /★★★★★ (Favorite!) Hue's Reviews: How It Feels to Float
Normal People

DNF

American Street 

★★★★

/★★★★★

The Secretary 

★

 

/★★★★★

Maybe in Another Life 

★★★½

/★★★★★

The Proposal 

★★★½

 

/★★★★★

What Girls Are Made Of 

★★★★ /★★★★★

Flat of Angles 

★★★

 

/★★★★★

The Flight Attendant  

★★

 

/★★★★★

Girls with Sharp Sticks

★★★★½ /★★★★★ (Favorite!)
---
Poetry
the mermaid's voice returns in this one 

★★

 

/★★★★★
---
There you have it. The list of books read in April. As with all months, a new one brings a myriad of emotion as I read a new batch of books. I cannot wait.
What books did you read this month? Any suggestions? Feel free to share in the comments below.
First Photo Courtesy of Nicole Honeywill
Second Photo Courtesy of Pinterest/Stephanie Williams