Elizabeth Acevedo, author of the glorious The Poet X, avoided the sophomore slump with her next piece, With The Fire On High.
Emoni Santiago cooks with magic. Anyone experiencing her food lives an extra life because of she adds flavor and love to her recipes. What makes Emoni special? She's a teenage mother, living in North Philadelphia, with dreams for herself and her daughter.
Life's not easy. She cannot hang out and date like other teens. Her responsibilities give her a maturity some could not relate to. But, she strives to do better because she has to for not only her sake, but her child's.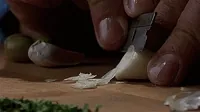 Pros
Great representation of Philadelphia. Acevedo executed the research necessary to create Emoni's hometown. I'm biased, as like Emoni, grew up in North Philadelphia.
Afro-Latina representation. Acevedo, Afro-Latina herself, continues a winning streak of creating Afro-Latinas with quality stories and defying stereotypes.
Emoni's spunk. She's a teenage mom with a dream, and she intends to make it come true because her head's straight. Emoni's strong, but vulnerable, and she's not out to be an after-school special message. She's a teen with ups and downs like everyone else.
Supporting cast holds her upright. From her abuela to her friend, Angelina, Emoni has a system willing to move mountains for her dreams to exist.
Realistic representation of a teenage mother.
Quick pacing that engages readers.
Recipes I intend to use, especially the strawberry milk with an extra kick.
Acevedo's voice permeates each page. Emoni sounds like a teen from North Philadelphia. She's believable.
The book cover's gorgeous. Make sure to remove the jacket for more beauty.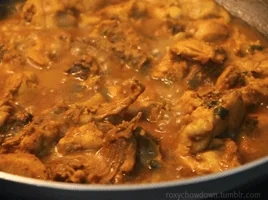 Cons
Eventually, the book ended. Does that count as a con?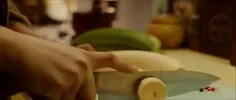 Honestly, sophomore slumps make or break authors. I judged this book on the cover alone (Lovely!), but it's deeper than a beautiful image. Acevedo creates a story of dreams with a tinge of magic and love. Highly recommended!
♥♥♥♥♥/♥♥♥♥♥ Bon Appetits!