Summer's almost here. Shorts. Bathing suits. Barbecues. I love these seasonal aspects. However, my book reading never ends, and with sun beckoning me outside, I grab a book and go where the rays take me.
Here are five books I plan to stash in my beach bag.
---
Disclaimer: I'm not big on romance. However, Jasmine Guillory entertained me with her debut, The Proposal. Eventually, I will move to her next book, The Wedding Date. I already put this one on pre-order. Sue me. Minds change.
Maddie and Theo have never liked one another but when their mutual best friend announces her plans to get married, they try to put their differences aside to be there for their friend. Soon their physical attraction becomes too much and one hookup leads to a new routine for the unlikely pair, making them question whether or not they could ever really be together. Debut: July 16.
---
The premise alone won me. Sloane, Rosalita, Grace and Ardie have worked for the same company for years and when a misogynistic man is put in charge after the death of the CEO, it'll be up to them to keep him in check. But just as the company is settling into the change of leadership, one inappropriate act by the new CEO will set into motion a chain of events that will change the company forever. Debut: July 2
---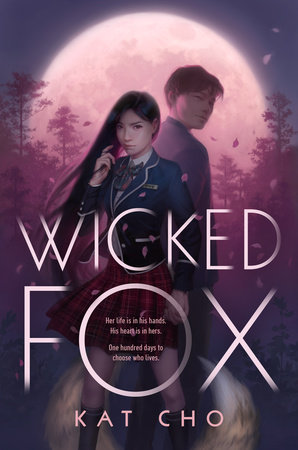 According to Goodreads.com, eighteen-year-old Gu Miyoung has a secret–she's a gumiho, a nine-tailed fox who must devour the energy of men in order to survive. Because so few believe in the old tales anymore, and with so many evil men no one will miss, the modern city of Seoul is the perfect place to hide and hunt.
She meets a boy she must protect. Will her background collide with romance? Debut: June 25.
---
Goodreads.com says:
Twelve-year-old Ebony-Grace Norfleet has lived with her beloved grandfather Jeremiah in Huntsville, Alabama ever since she was little. As one of the first black engineers to integrate NASA, Jeremiah has nurtured Ebony-Grace's love for all things outer space and science fiction—especially Star Wars and Star Trek. But in the summer of 1984, when trouble arises with Jeremiah, it's decided she'll spend a few weeks with her father in Harlem.
Harlem is an exciting and terrifying place for a sheltered girl from Hunstville, and Ebony-Grace's first instinct is to retreat into her imagination. But soon 126th Street begins to reveal that it has more in common with her beloved sci-fi adventures than she ever thought possible, and by summer's end, Ebony-Grace discovers that Harlem has a place for a girl whose eyes are always on the stars.
I cannot wait for Ms. Zaboi's latest outing. Debut: August 27.
---
There ya go! Four books begging for a place in my, and perhaps your, beach bag. Look for them in your local bookstores and Amazon.
Photo by Lionel Gustave on Unsplash
Photo by Alexsandr Eremin on Unsplash