Hello Everyone!
I'm Livey, a writer currently working on her first novel, Porcelain. Also, I'm a teacher, mommy, sensitivity/BETA reader, and good, old-fashioned reader. As I wear these hats, I will trace my thoughts in this blog. I promise to make some as coherent as possible. But, isn't the fun in reading the mumbo-jumbo?
What's there to know? Well, along with reading, I write stories. I'm for hire and I'd like to publish them (I've published poetry, which is cool, too). But, until I do, I hope to share my views on the writings of others. By the way, I lean more on the realistic, psychological thrillers, historical (the 1920s to 1990s) and YA fictional sectors.
In my personal life, I teach and enjoy time with my family. I currently live in a Los Angeles suburb, but I travel and my mind expands to other places on the globe. I'm an INFP. My favorite color's red and I have the strangest (but admiring) luck of bumping to into the famous and infamous. Go figure! Yeah, sure I live in L.A., but that's not a guarantee in meeting anyone.
Care to join me? I promise to be fair, honest, and respectful. I'm not here to cut fellow writers. But, I do believe in sharing critiques that help others to grow. So, if you're looking for drama, I'm sorry I can't help you with that request. Having said so, I like free stuff. ARCs are a pleasure. To reiterate, I'm fair, honest, and respectful. I give honest reviews in exchange for free stuff.
I hope you enjoy your stay whoever you are.
Did you think I'd let you go so easily? No. I come in peace. Sit back. Enjoy. Laugh. Cry. Have a cup of tea, preferably Earl Grey, with a spot of milk and three sugar cubes.
♥ What's Summer Over Showers? ♥
Well, it's a song from Donny Hathaway (which I adore) living with Bipolar Disorder II, while writing presents special challenges that can hinder my dreams and goals. But, I openly choose to live, at least in my mind, in sunny pastures, choosing to jump the hurdles showers bring.
However…
My point is that I like to write, read, and discuss whatever's on the top of my head. I want my opinion out there like anyone else's. It's important as we only get one life to share our feelings about what we enjoy and do not enjoy. So yeah. I think that's a pithy statement about my blog's title. Everyone's welcome, black and white, Latino and Asian, and the many groups in-between. Let's take a breath and enjoy our books. Let's fangirl (or fanboy) over the words on a page like goofballs.
What can I do to make my blog more inclusive? All tips are appreciated.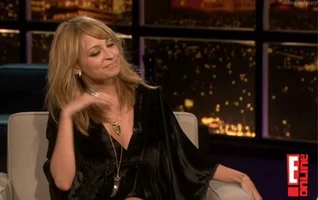 Publishers: I'm more than happy to read new material. Feel free to contact me via email me to chat. Also, catch me on Goodreads!
Happy Reading and Living!
Here's the song that inspired my blog's name. Have a listen!
(Love reading YA? Click the link above for Book of the Month YA to purchase great titles at an affordable price)